Posted by Koen Dries, 22th April 2022
Modern pivot doors as visual masterpieces
Portapivot's pivoting room dividers and fixed glass partitioning systems are designed to create timeless, visual masterpieces that integrate seamless in any interior style.
The traditionally handcrafted steel door is fully remastered by Portapivot with the use of lightweight anodized aluminium and state of the art invisible hardware.
Portapivot's popular 5730 pivot door system is made from a combination of modern materials such as anodized aluminium and tempered safety glass. The optional decorative grids are placed on top of the glass and are available in both 15 and 30 mm to create any imaginable grid design.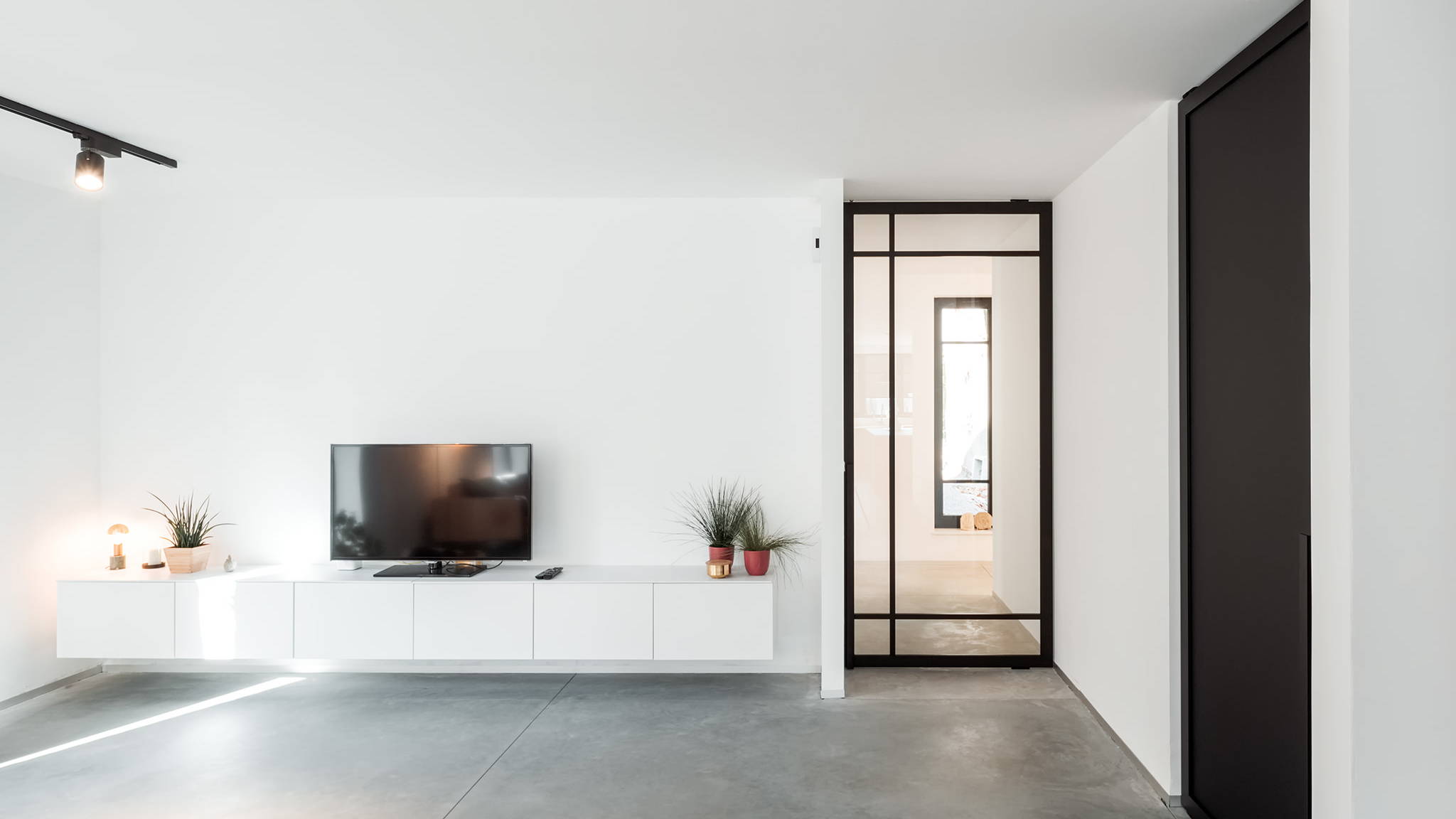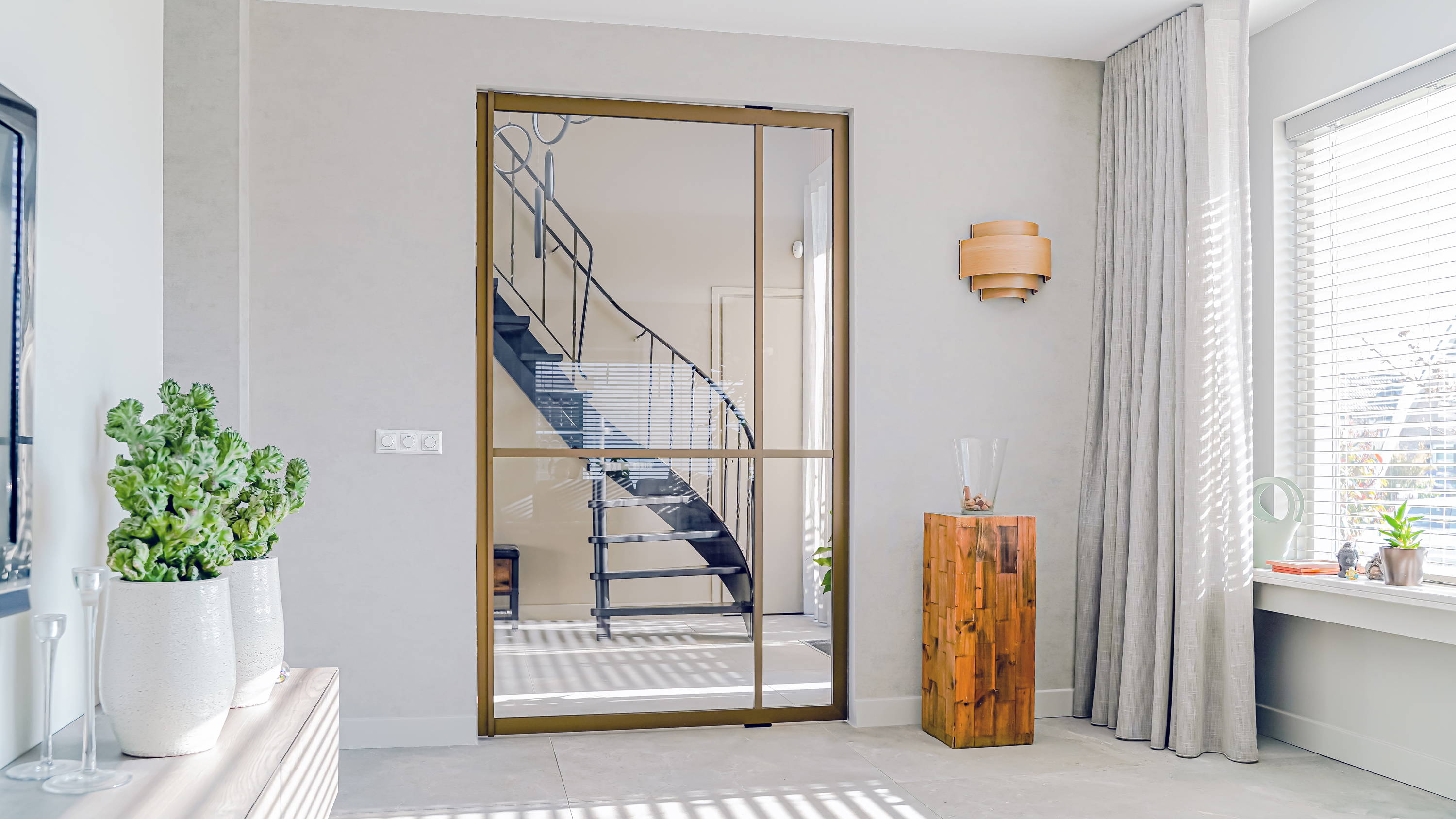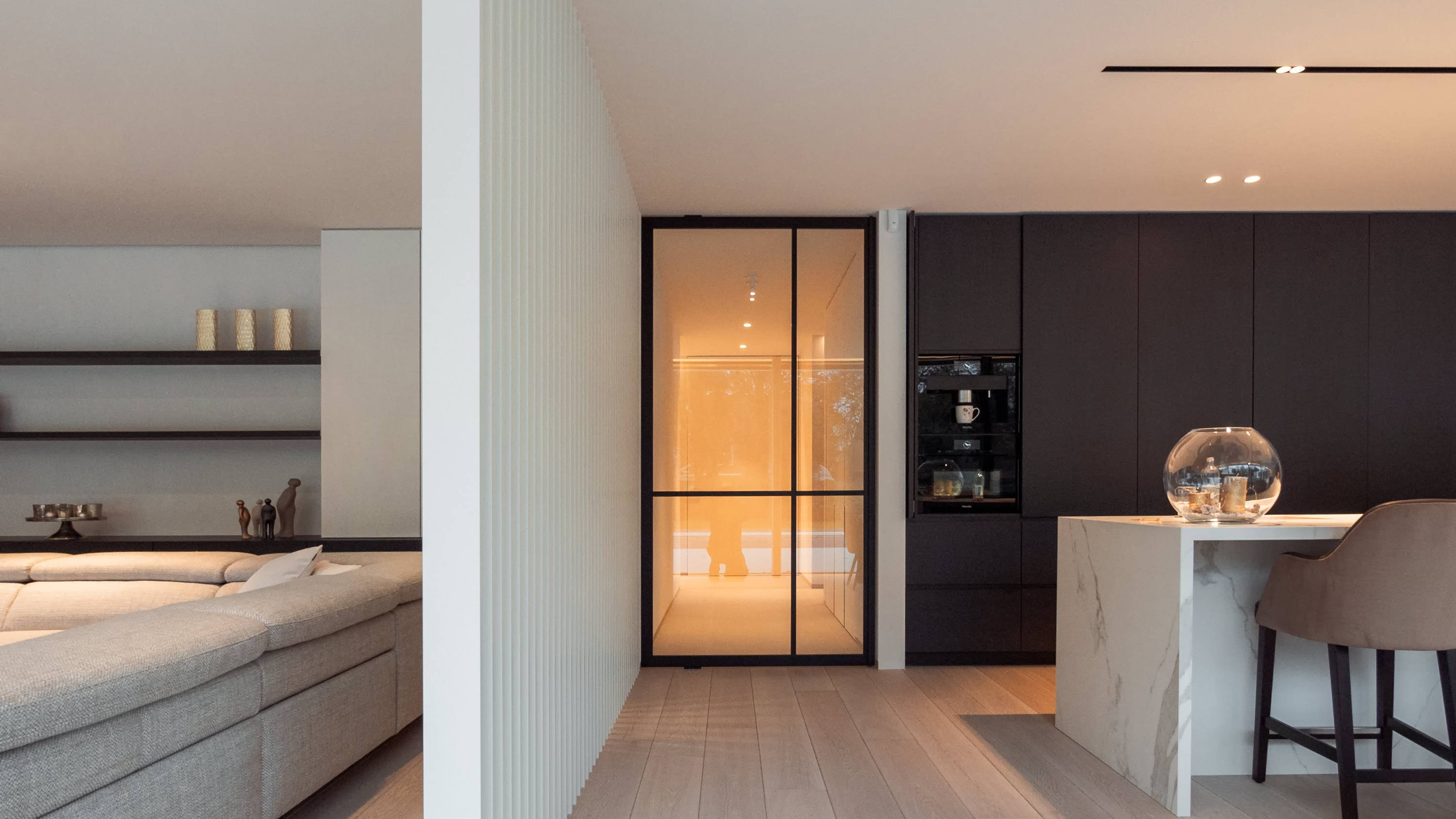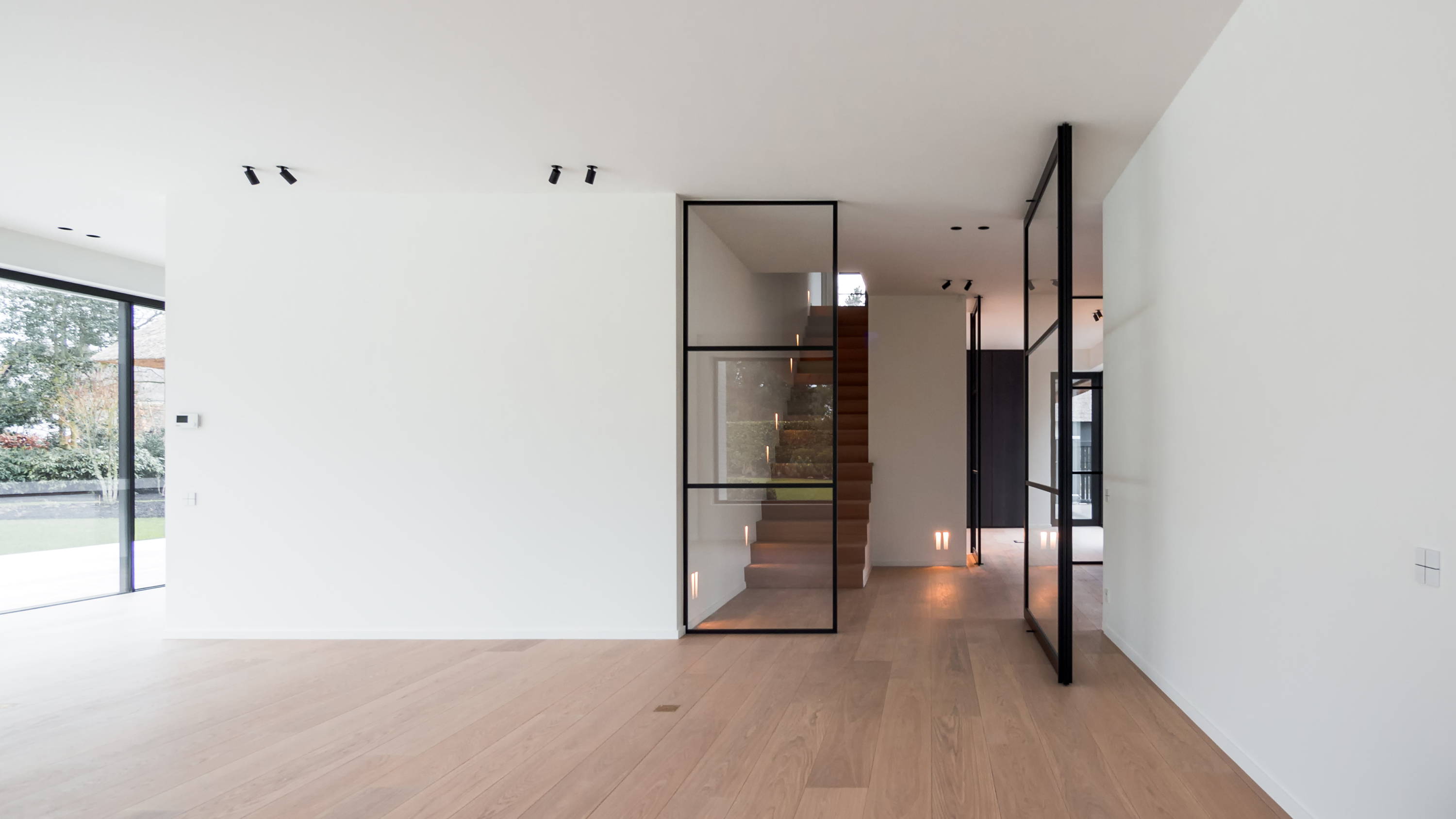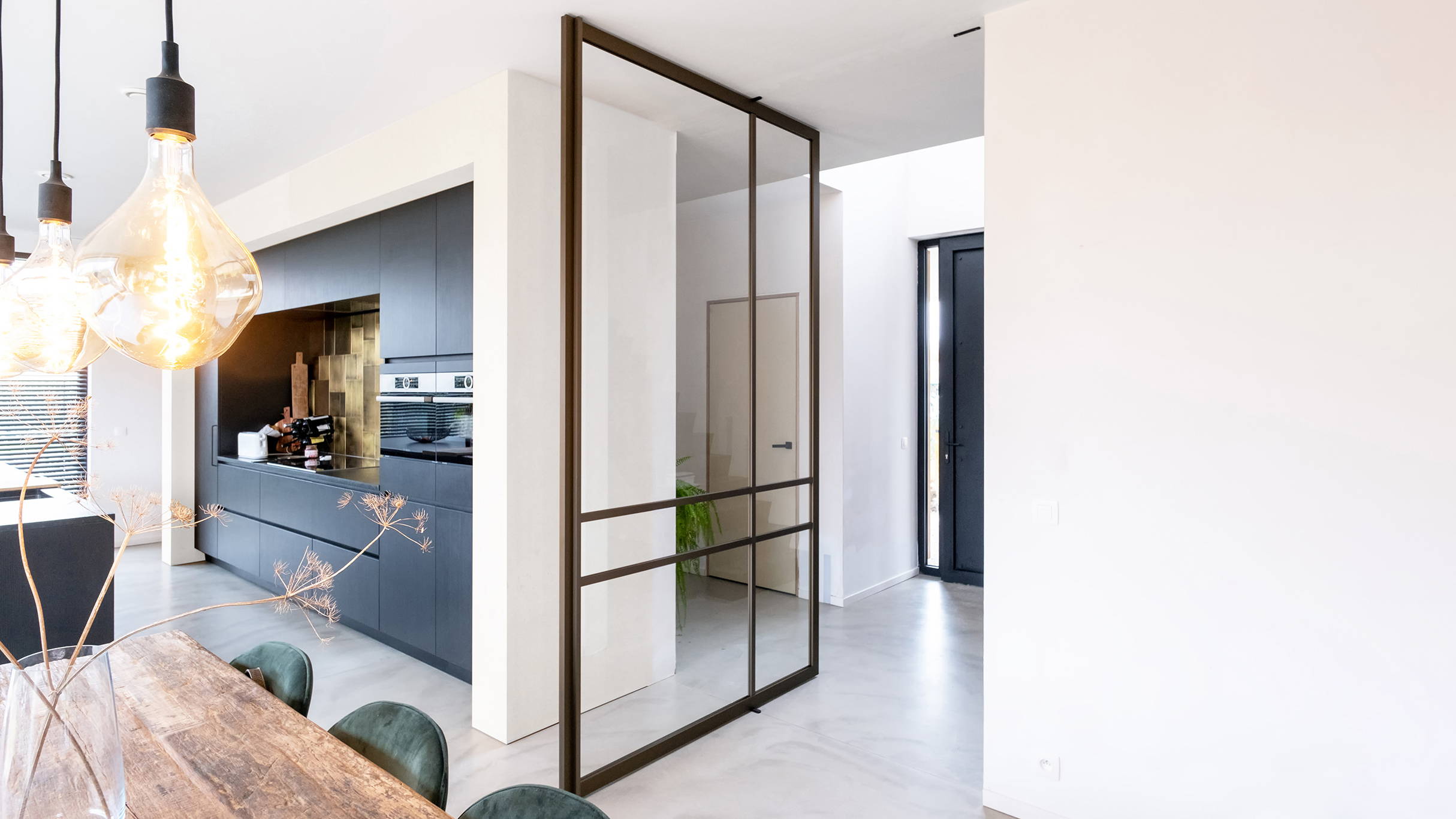 Individualize and be creative
Steel inspired products tap into the current trend for all things industrial. Their edgy look has recently been dominating Pinterest and Instagram.

Black industrial accents have the ability to completely transform a space; not just by giving it a cool and modern edge, but also by offering a modular way to open up a space and letting in more light. Steel looking room dividers allow you to cleverly partition open areas to create different zones, without any compromise on light or space.

Portapivot's offerings are visually striking, but retain a minimalist character. The aluminium framed interior doors and pivoting walls complement all sorts of styles, from mid-century modern to Scandinavian inspired styles, while their graphic design feel contemporary and add a hint of industrial style to your space.
As a bonus, we offer 5 spectacular colours to maximize individualisation!
Our distinctive #pivotingroomdividers have the ability to completely transform a space... Not just by giving it a cool and modern edge, but also by offering a modular way to open up space and letting in more light
Steel doors and partitioning systems made from anodized aluminium can be used to both connect and divide spaces. There's no arguing that open-plan living spaces have become increasingly popular. But tearing down all the walls isn't always the most practical solution. Sometimes spaces still need the ability to be partitioned in more focussed areas, for both practical, acoustic and heating purposes.
Steel inspired designs are perfect for these reasons and people are using these modern aluminium-framed partitions to create architectural spaces that feel both light and inclusive but retain an element of separation.
A pivot door essentially rotates around an imaginary vertical axis which can be placed anywhere inside the door's width.

When a pivot door rotates around it's axis, part of the door moves in the opposite direction.
A pivot door fitted with Stealthpivot can be opened handsfree and also creates a very unique design statement.
All you need is skills, we supply the rest!

How does Portapivot work?
Portapivot specializes in made to measure pivot doors and ships worldwide.
Our process is simple: your local craftsman configures and orders the desired setup online. We produce the necessary hardware and provide the glass dimensions, so he can order glass locally. We ship the hardware within 20 business days.
He can then assemble and install the door in your home.
The frame is available in 5 anodized colors.
Black, bronze, gold, silver and stainless steel. If you desire something a little bit different, we've got you covered!
Anodising is an electrochemical process which converts the metal surface into a decorative, durable and corrosion resistant oxide layer.
This aluminium oxide is not applied to the surface like a coating or paint, but is fully integrated with the underlying aluminium substrate. This means it cannot chip or peel.
Anodized aluminium is considered environmentally safe, producing few harmful effects on land, air, or water.