Posted by Koen Dries, 22th April 2022
What are the main benefits of pivot doors?
When it comes to pivot doors = bigger is always better.

Our distinctive #pivotingroomdividers have the ability to completely transform a space... Not just by giving it a cool and modern edge, but also by offering a modular way to open up space and letting in more light.
The invisible pivot hinge is fully integrated inside the aluminium frame! The door is installed in a completely finished door opening and the pivot hinge is mounted on top of the floor and ceiling, without the need for any built-in fixtures.
Due to clever engineering, even a toddler can open doors that weigh up to 150 kg!
These large pivot doors have many benefits over traditional double doors!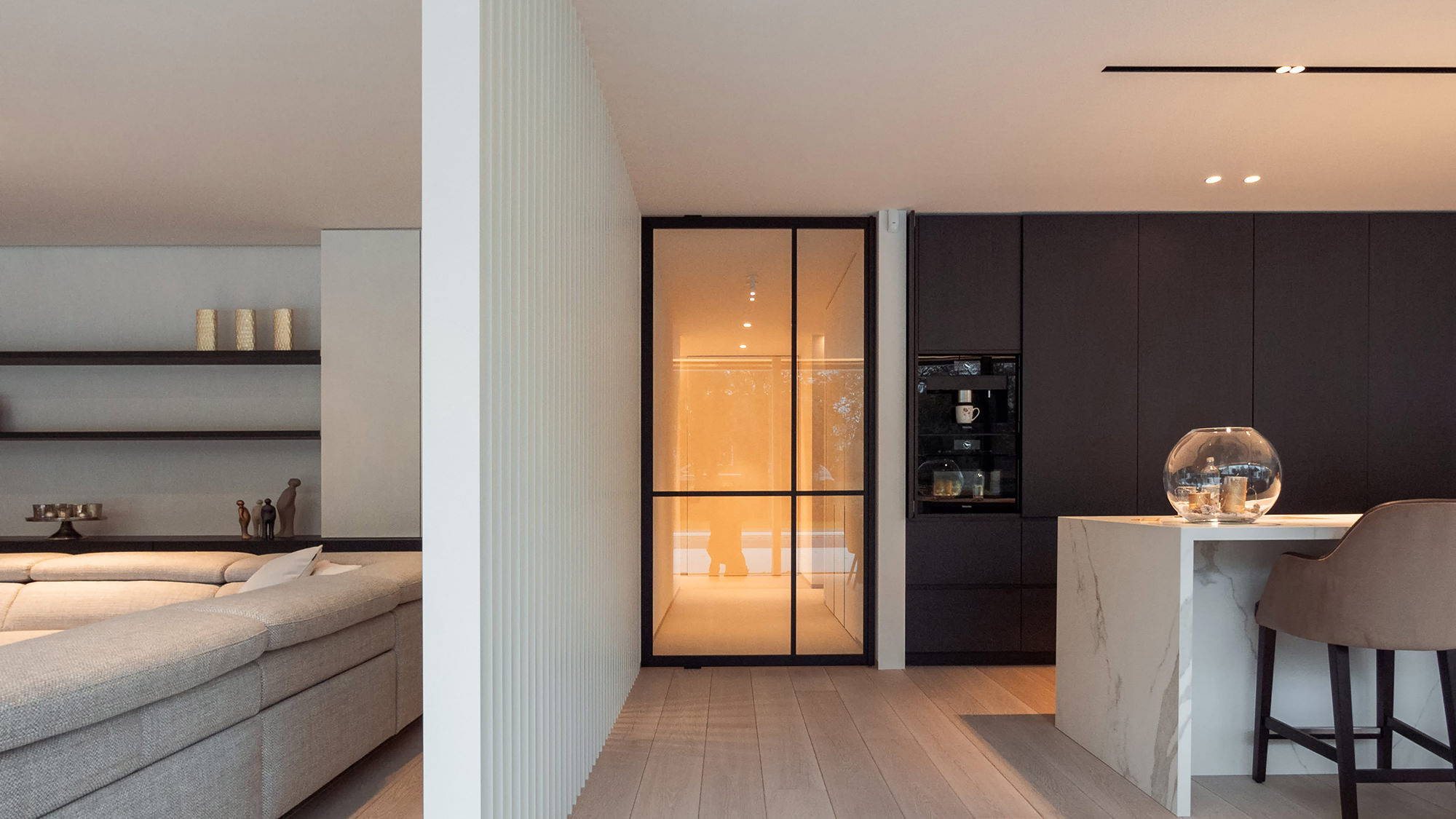 A large pivot door really does make sense from a price point view versus the more traditional double glass door usually fitted into wide door openings.


1 made to measure hardware set
1 sheet of glass
One large pivot door greatly reduces overall assembly and installation time. It's a simple 1 vs 2 calculation; since individual doors will be much more time consuming.


1 door offers reduced assembly time
1 door offers reduced installation time

All our systems are designed with straightforward assembly and installation in mind. Check our manuals for well documented insights.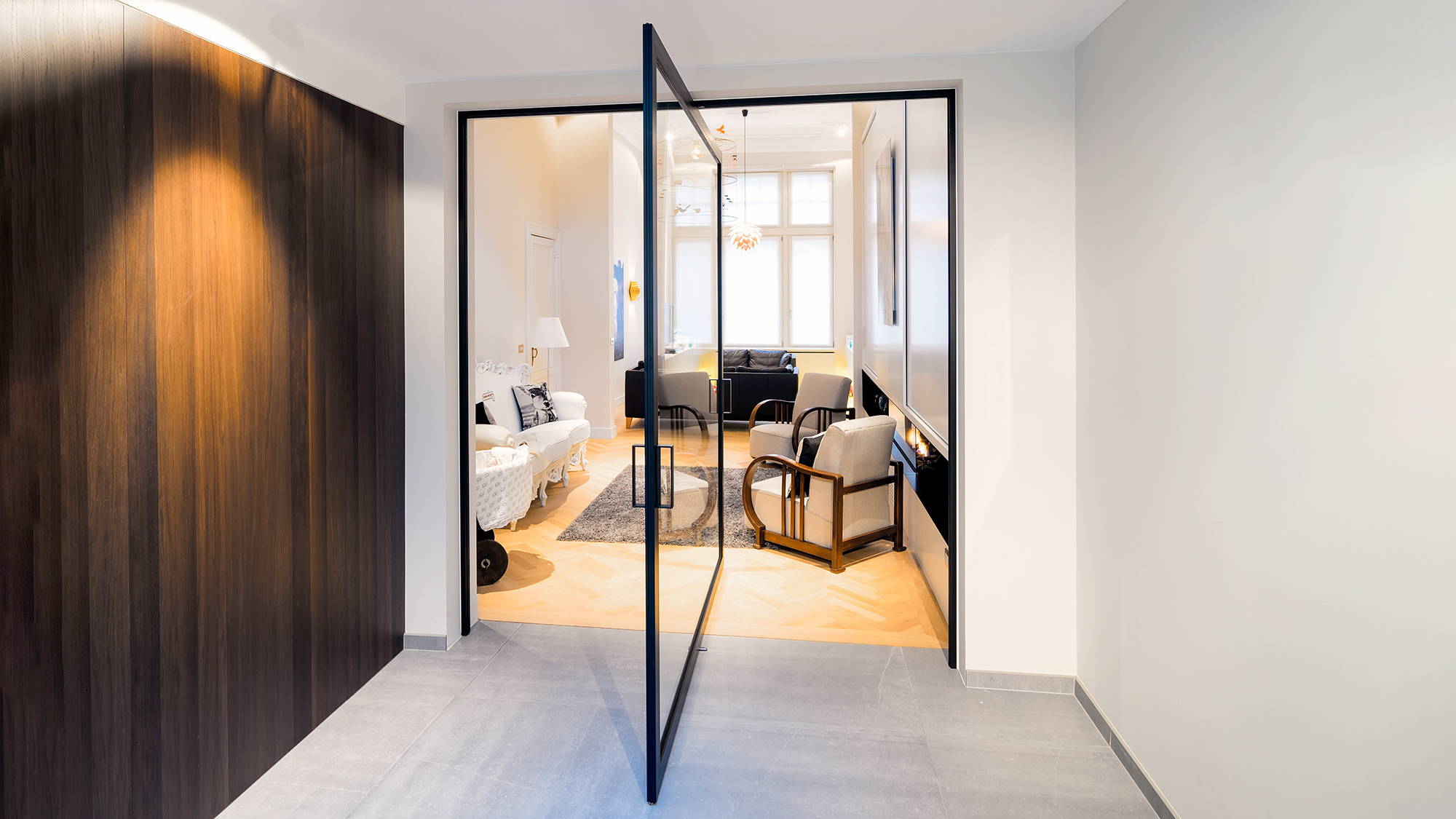 One large pivot door just looks cool and unique. Besides that, our pivot doors offer many other benefits over traditional doors:


Modern and timeless design
Effortless 2-way opening
Handsfree opening & closing
180° or 360° swing operation
Innovative invisible pivot hinges
Matte anodised aluminium
Easy assembly and installation
A pivot door essentially rotates around an imaginary vertical axis which can be placed anywhere inside the door's width.

When a pivot door rotates around it's axis, part of the door moves in the opposite direction.
A pivot door fitted with Stealthpivot can be opened handsfree and also creates a very unique design statement.
All you need is skills, we supply the rest!

How does Portapivot work?
Portapivot specializes in made to measure pivot doors and ships worldwide.
Our process is simple: your local craftsman configures and orders the desired setup online. We produce the necessary hardware and provide the glass dimensions, so he can order glass locally. We ship the hardware within 20 business days.
He can then assemble and install the door in your home.
Any capable professional with an eligible business can order, assemble and install our products!