Glass pivot doors with a minimal aluminium frame
Our pivoting room dividers are the ideal solution to create a unique design statement.
Our most popular pivot door system is made with a minimal anodized aluminium frame, available in 4 colors. The frame can be fitted with 6 or 8 mm thick tempered glass. We advise the use of 6 mm tempered glass due to it's overall weight and strength advantage.
The frame is equipped with invisible pivot hinges, designed to be mounted on top of a finished surface, without the need for any built-in fixtures.
Unlimited finishing possibilities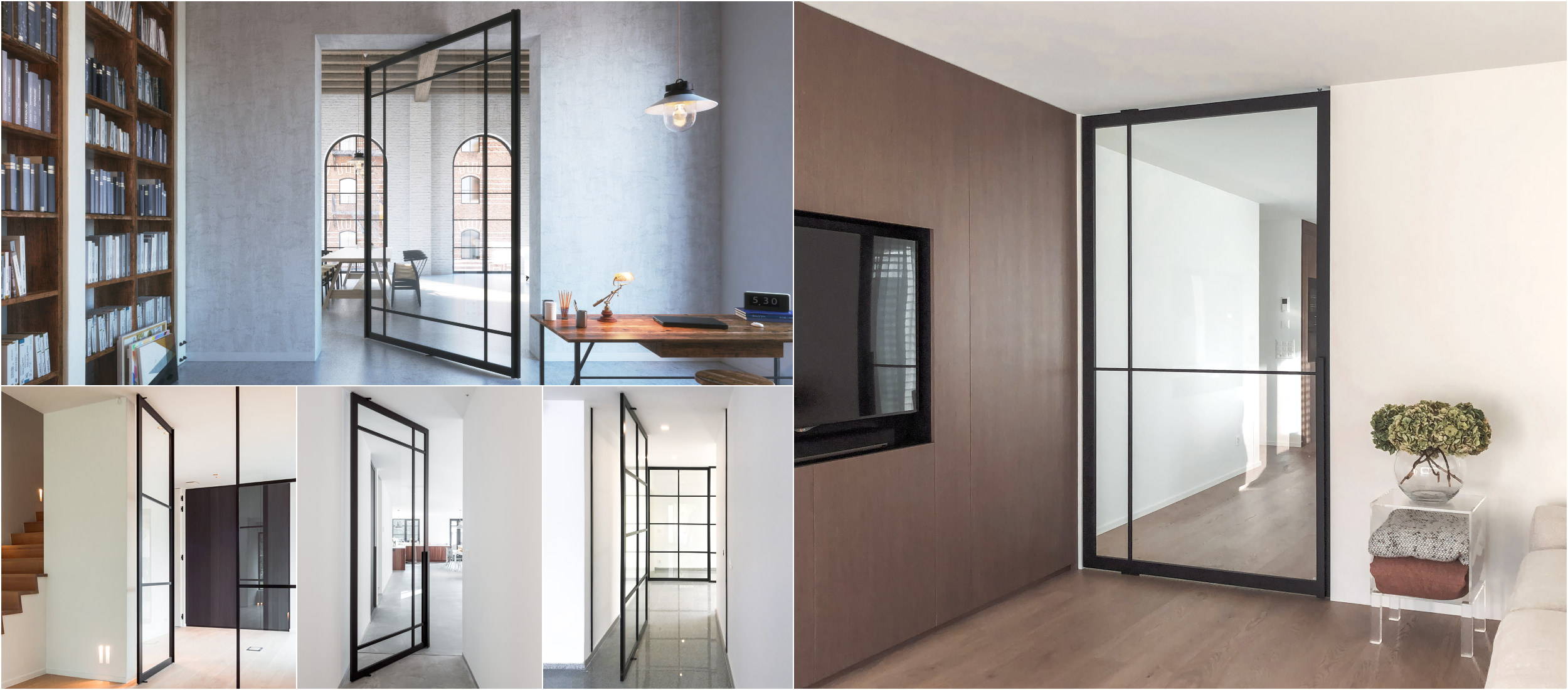 Optional aluminium grid profiles for aesthetic use in combination with Portapivot's 6530 frame system.
The lines are glued on top of the glass (on both sides) and can be used for endless design purposes.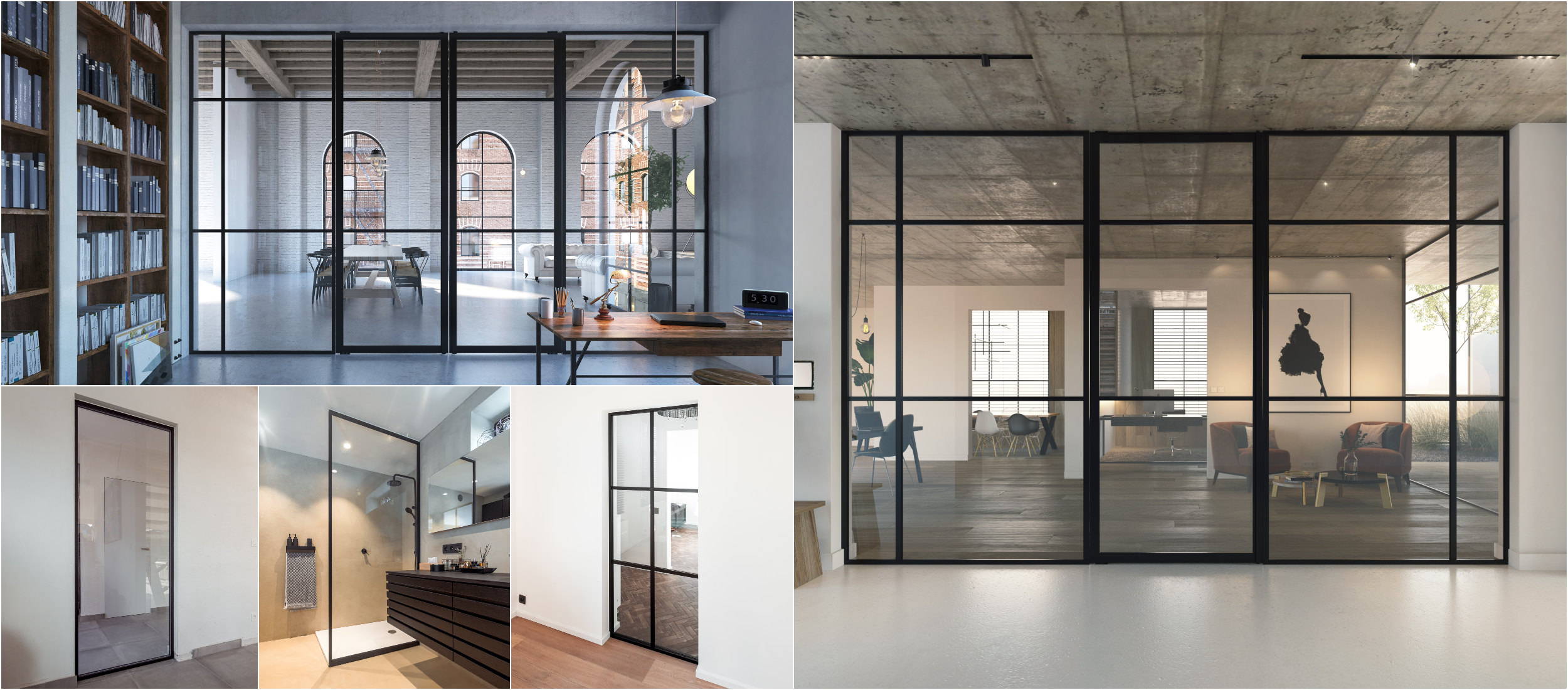 Anodized aluminium profile 35 x 30 mm for fixed glass partitions.
This profile can be used as a standalone solution or can be used to create glass walls in combination with Portapivot's pivot door systems.
Innovative pivot hinge system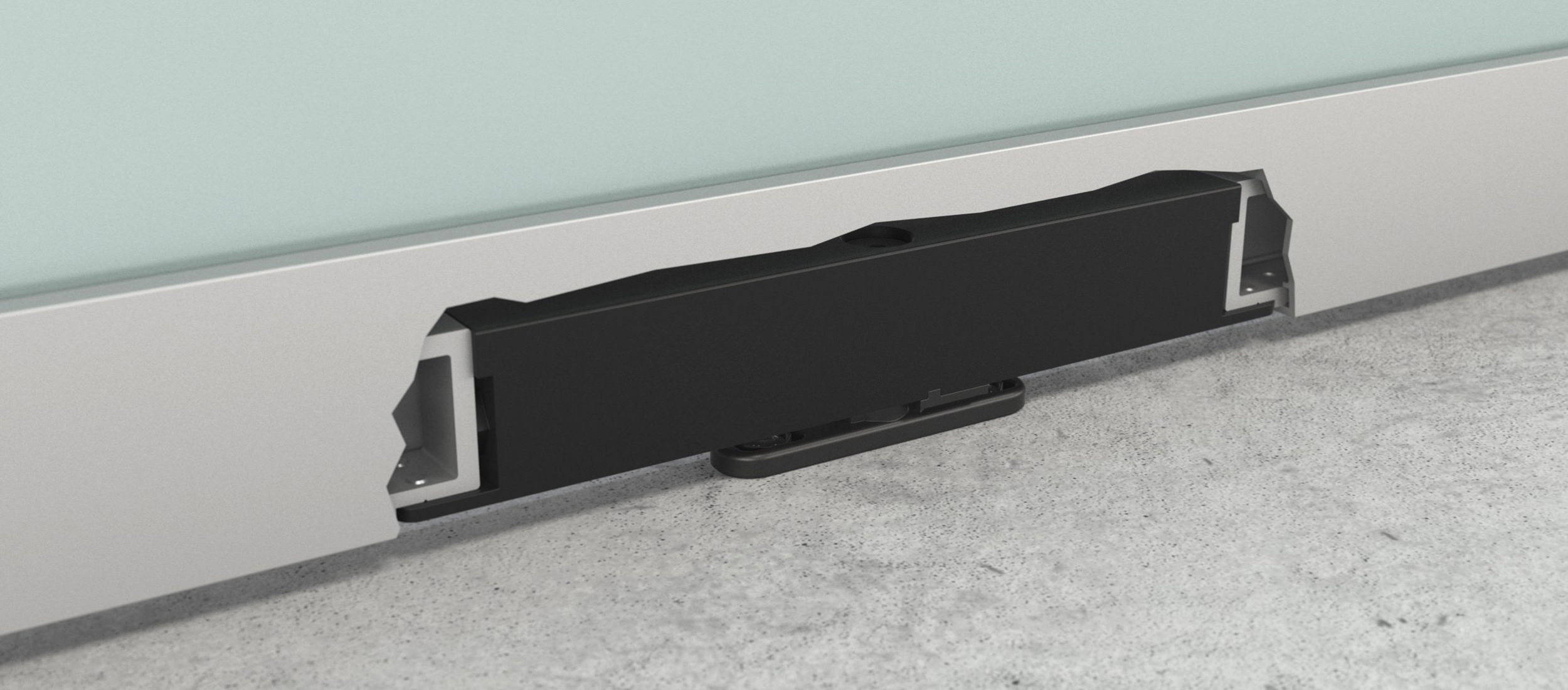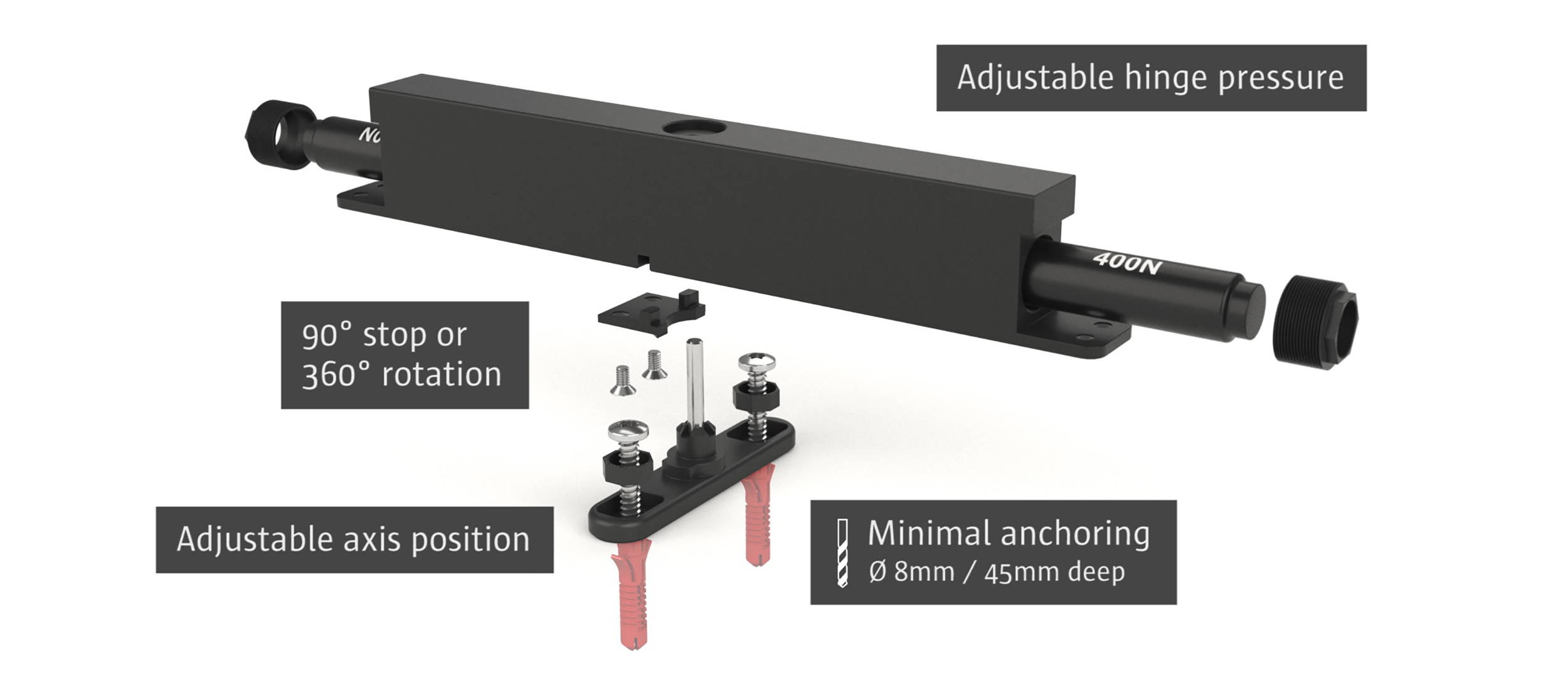 Portapivot' s pivoting doors are equipped with Stealth Pivot hinges, which feature a comfort closure, that works in all swing directions up to 360°.
It's possible to create doors up to 150 kg, that feels as light as a feather. Innovative design ensures that even a toddler can open the door.
The self-closing pivot hinge can pivot be positioned from 80 mm up to the center of the door depending on overall width.
The top and bottom hinges are mounted on top of the finished floor and solid or reinforced ceiling surface.
The minimal anchoring allows installation on any type of solid surface.
Projects by Portapivot resellers all around the world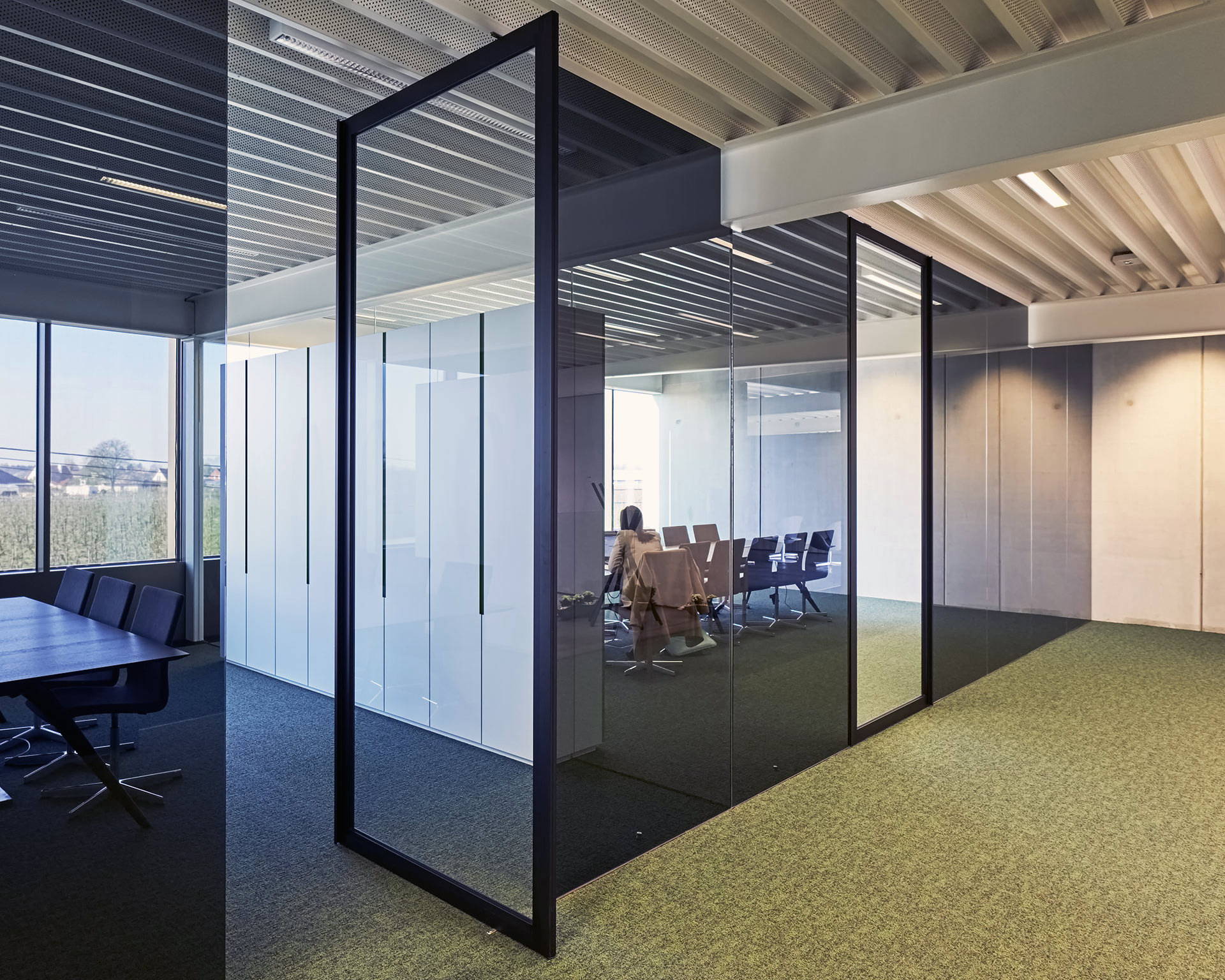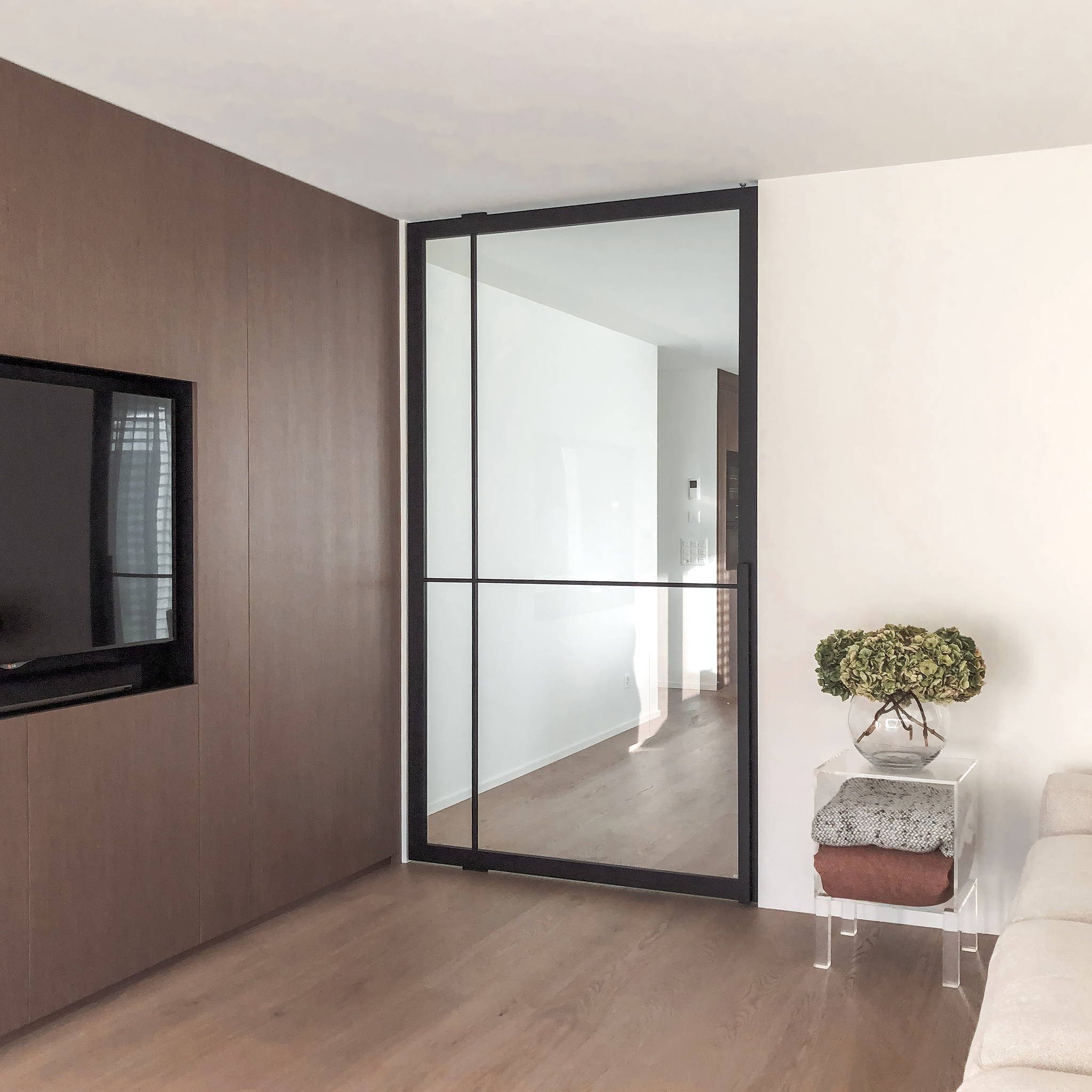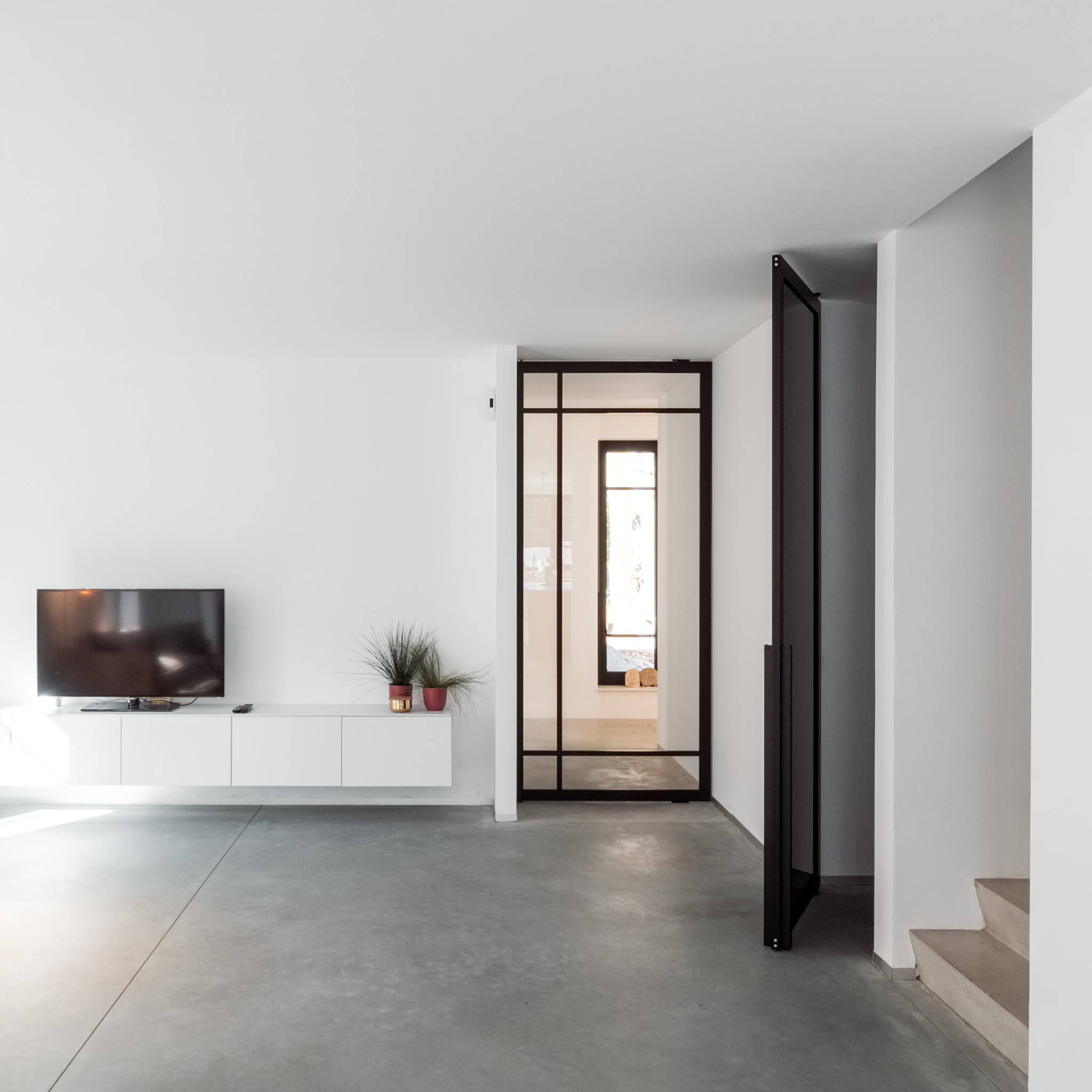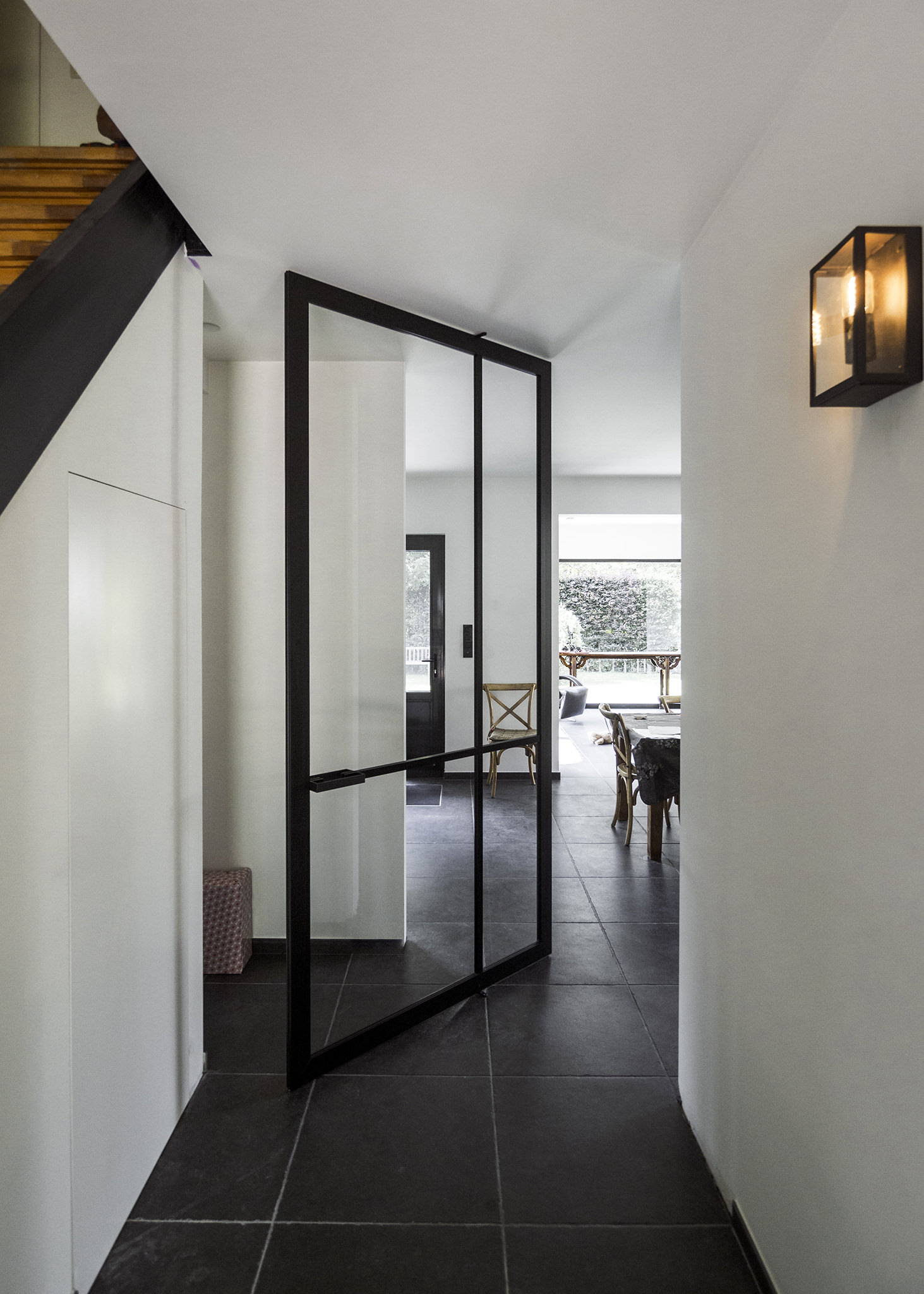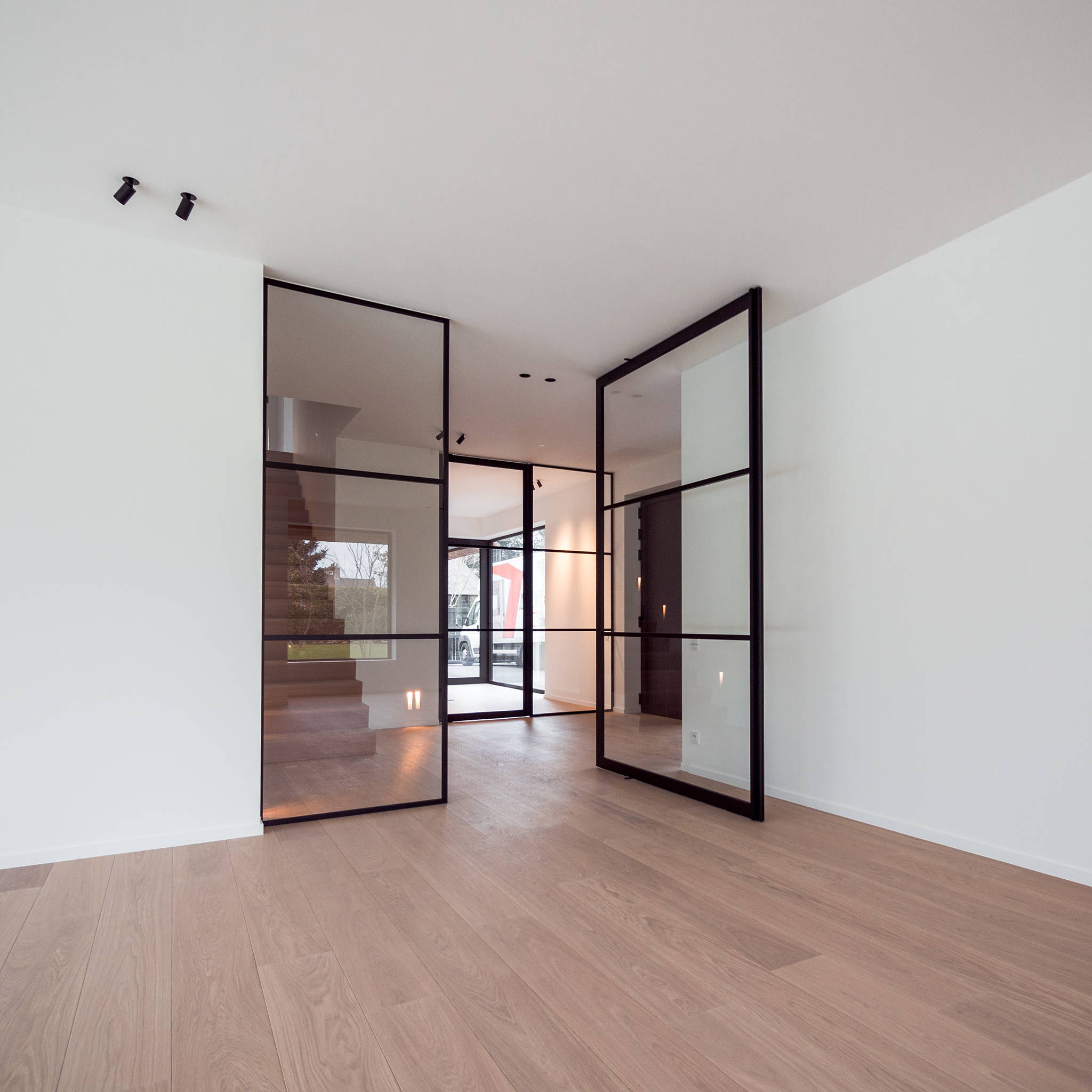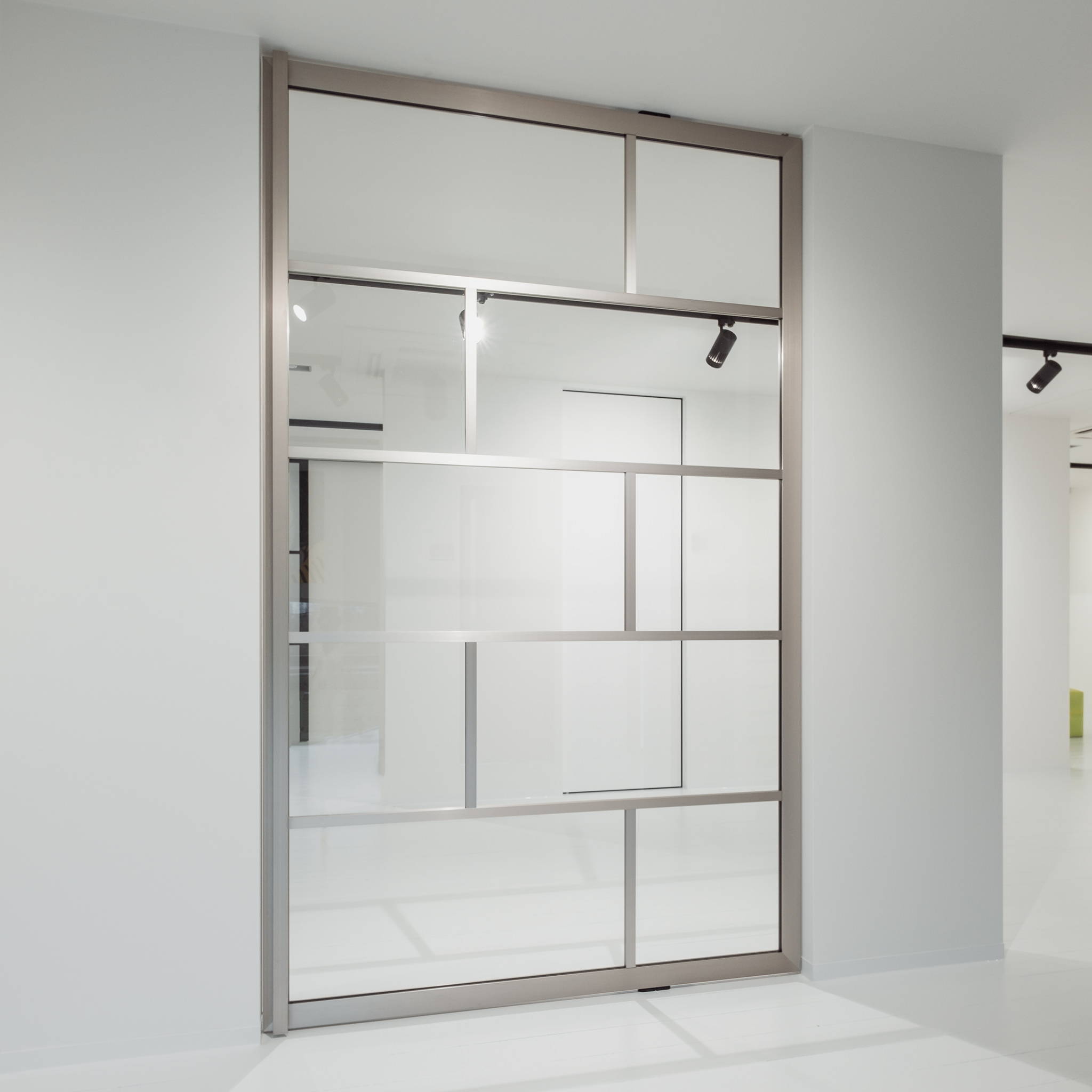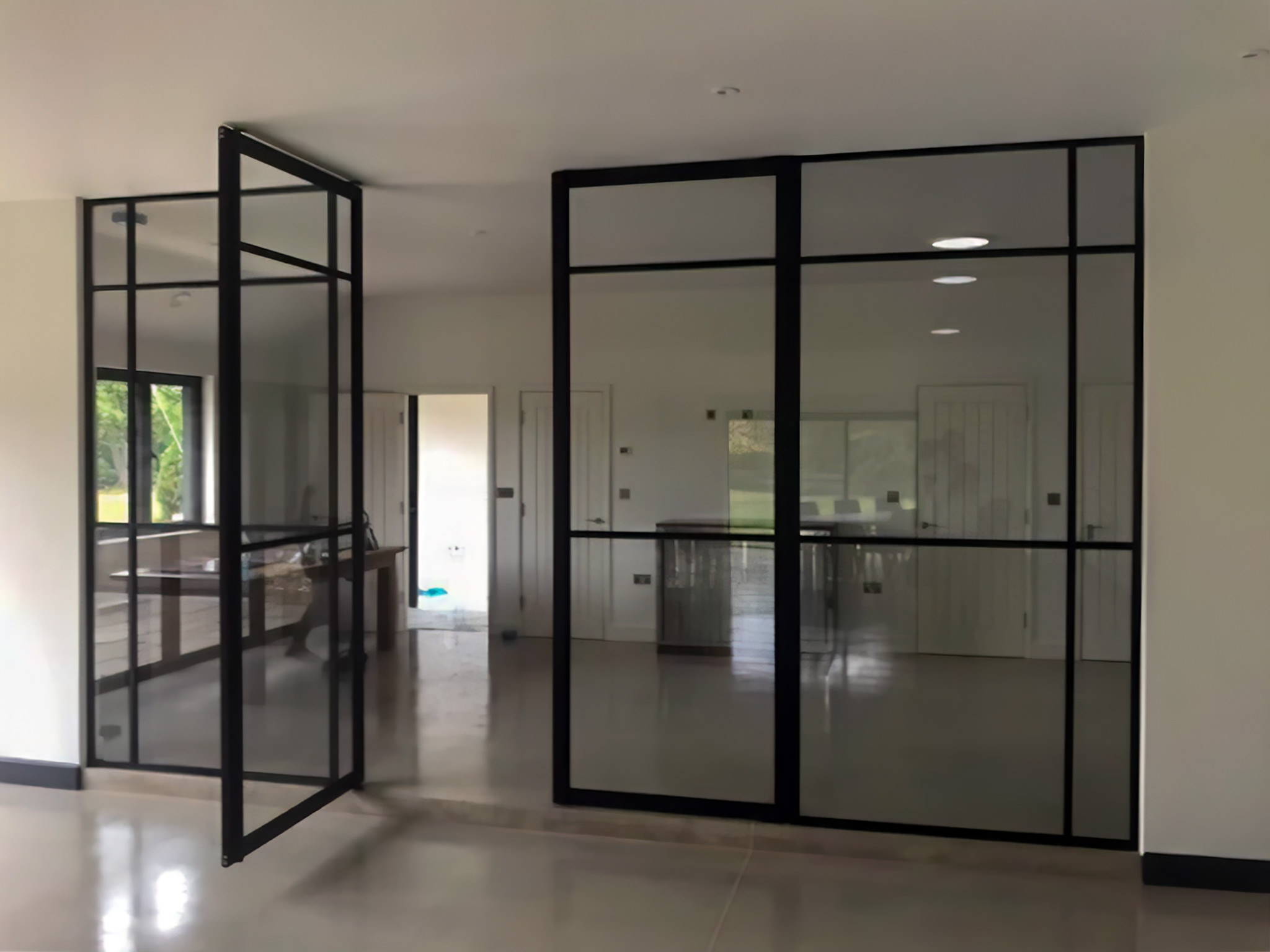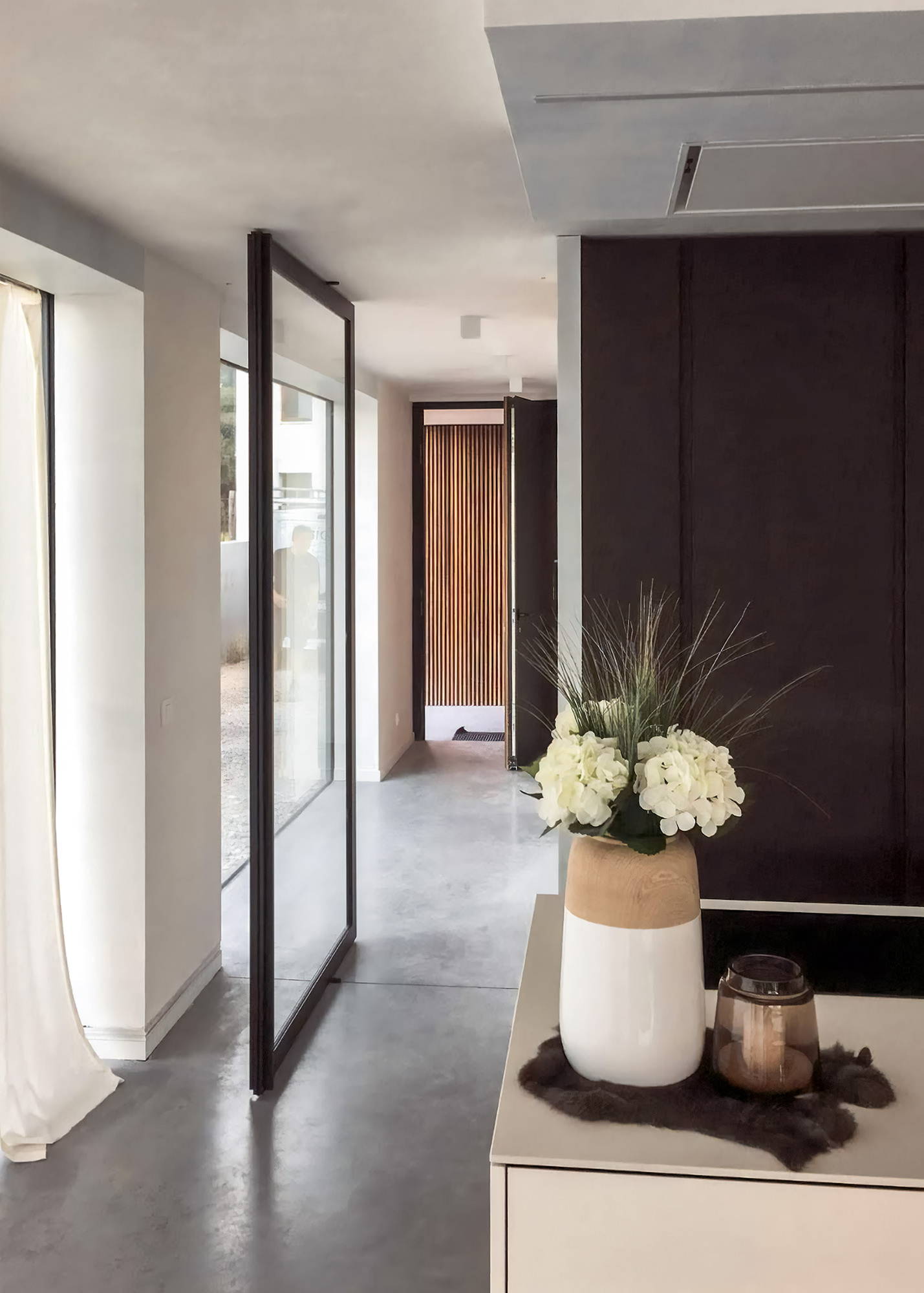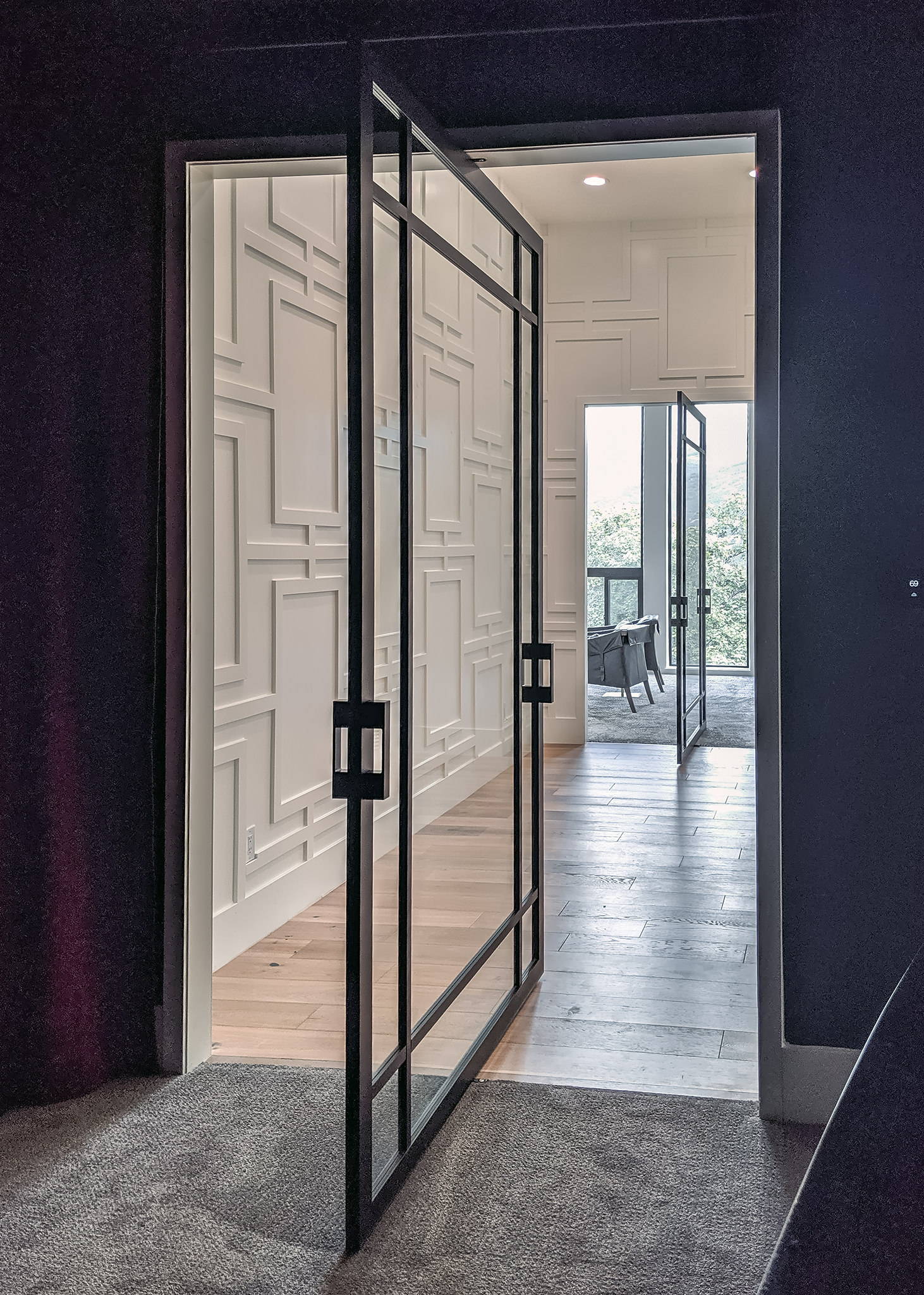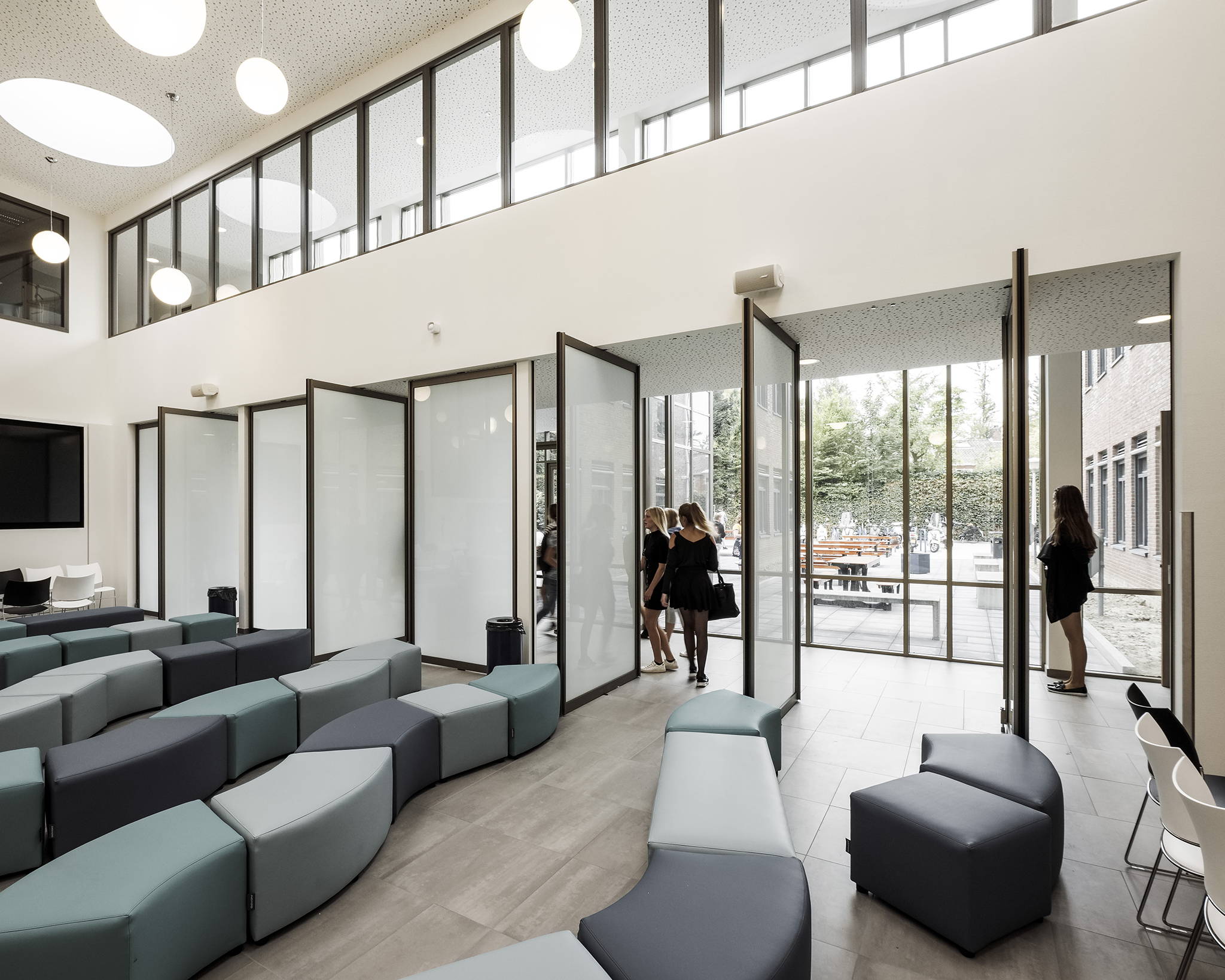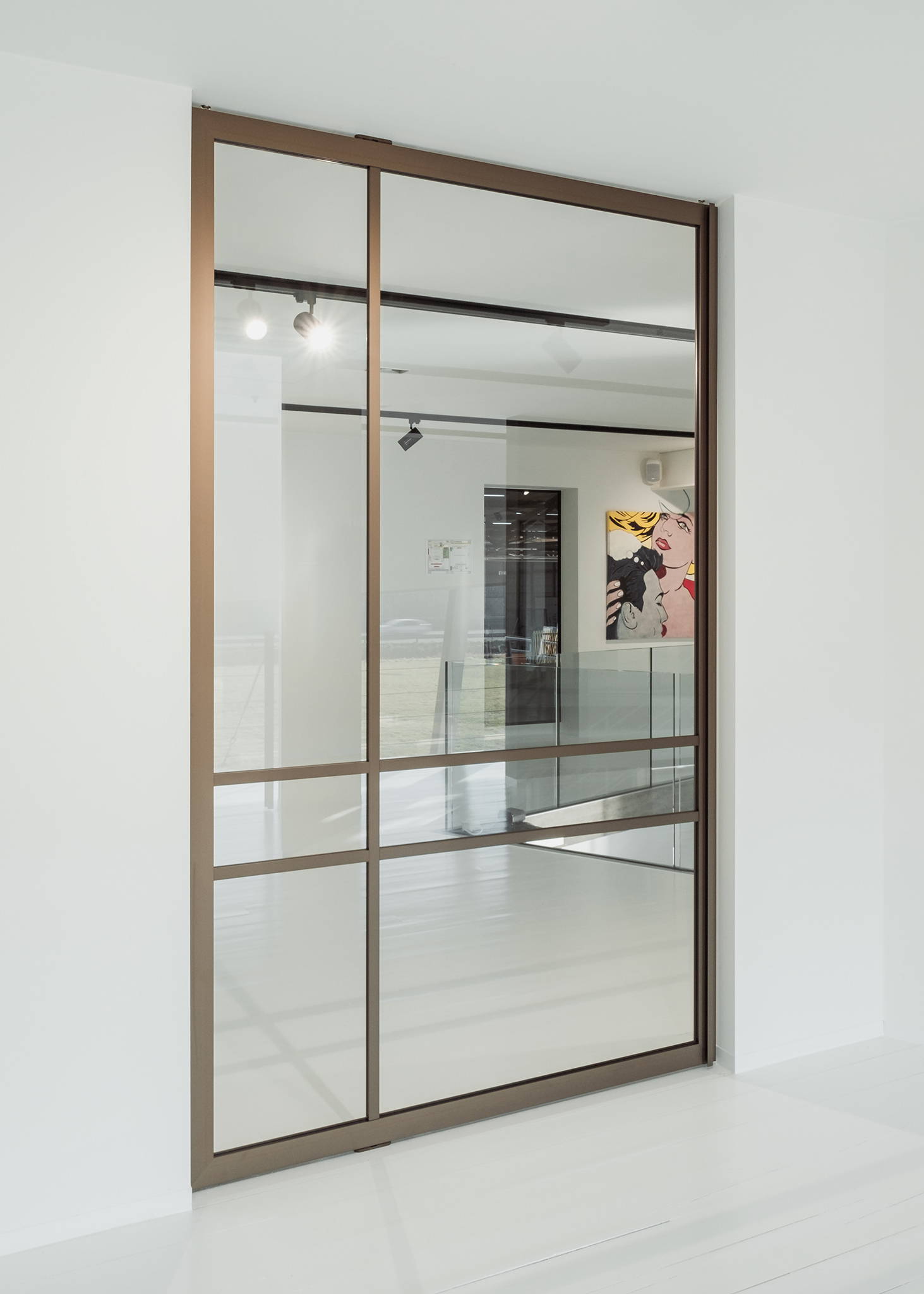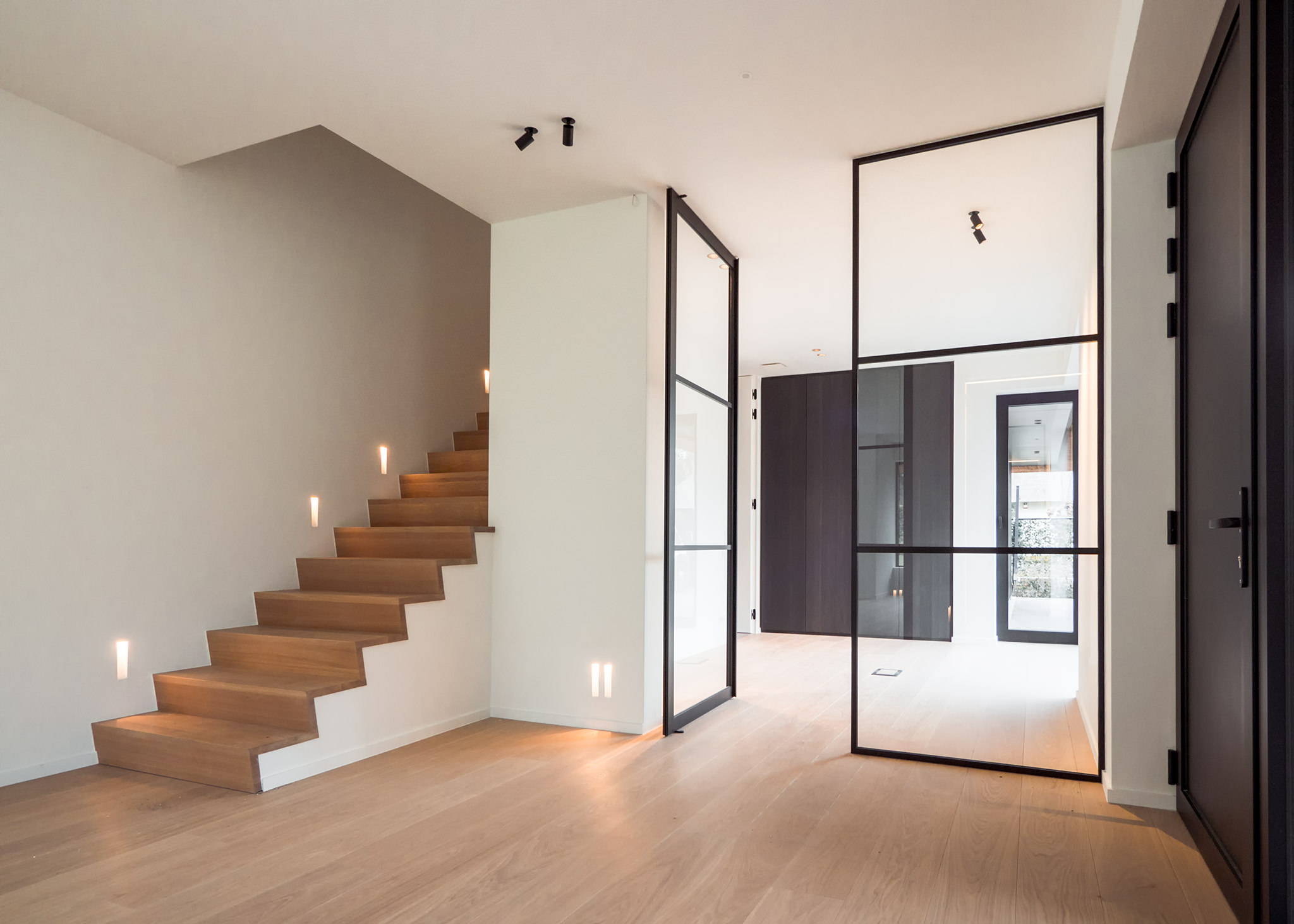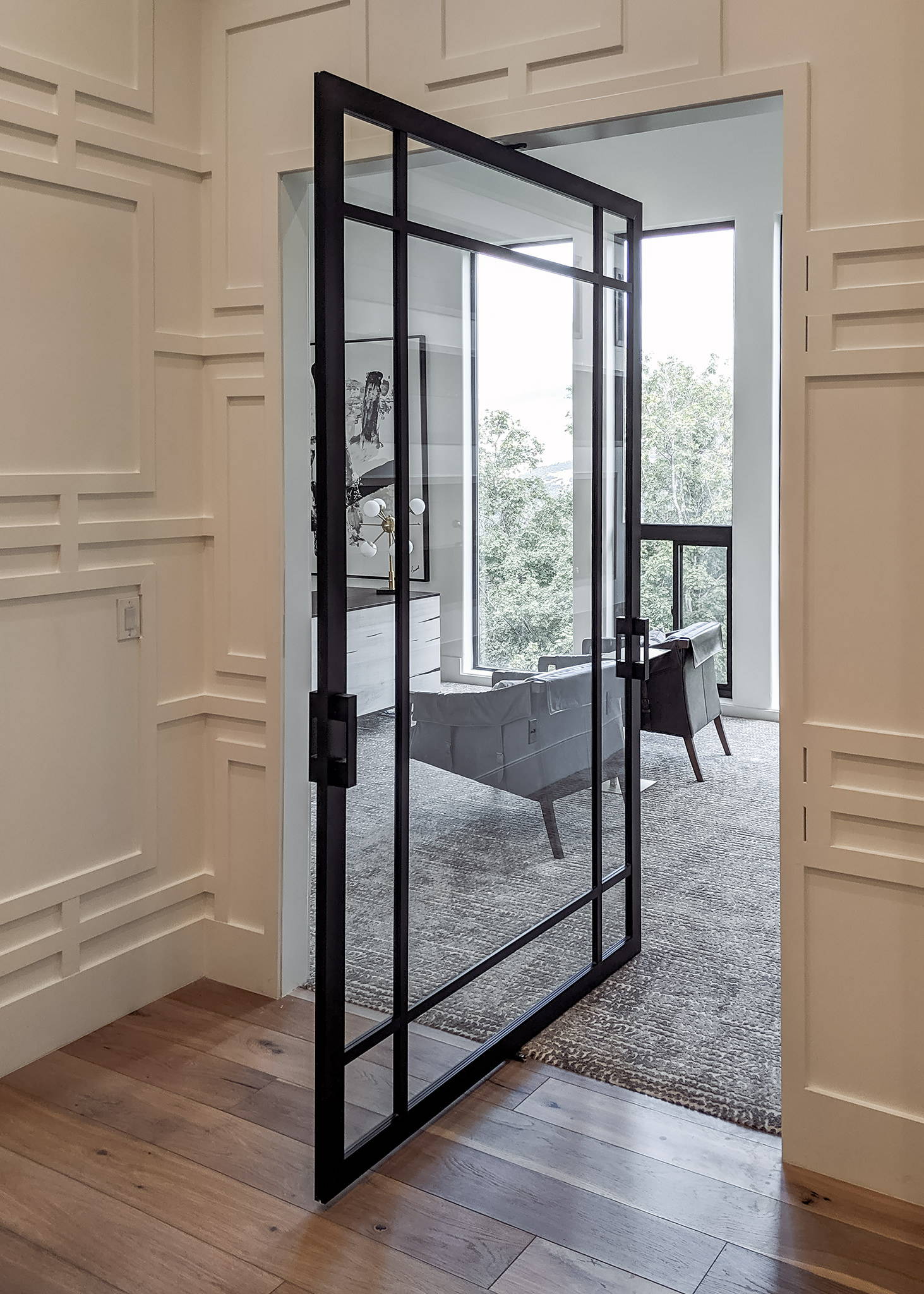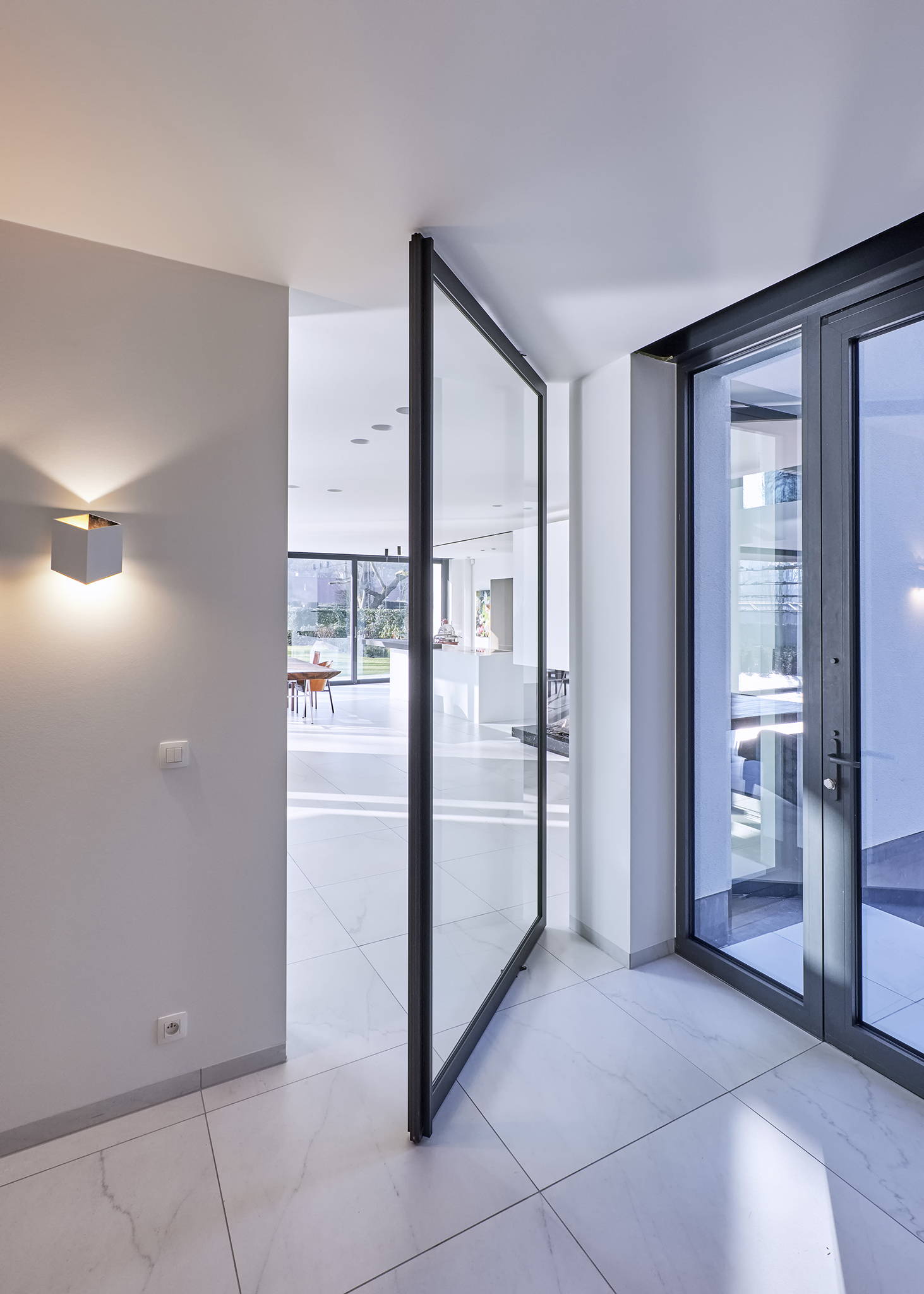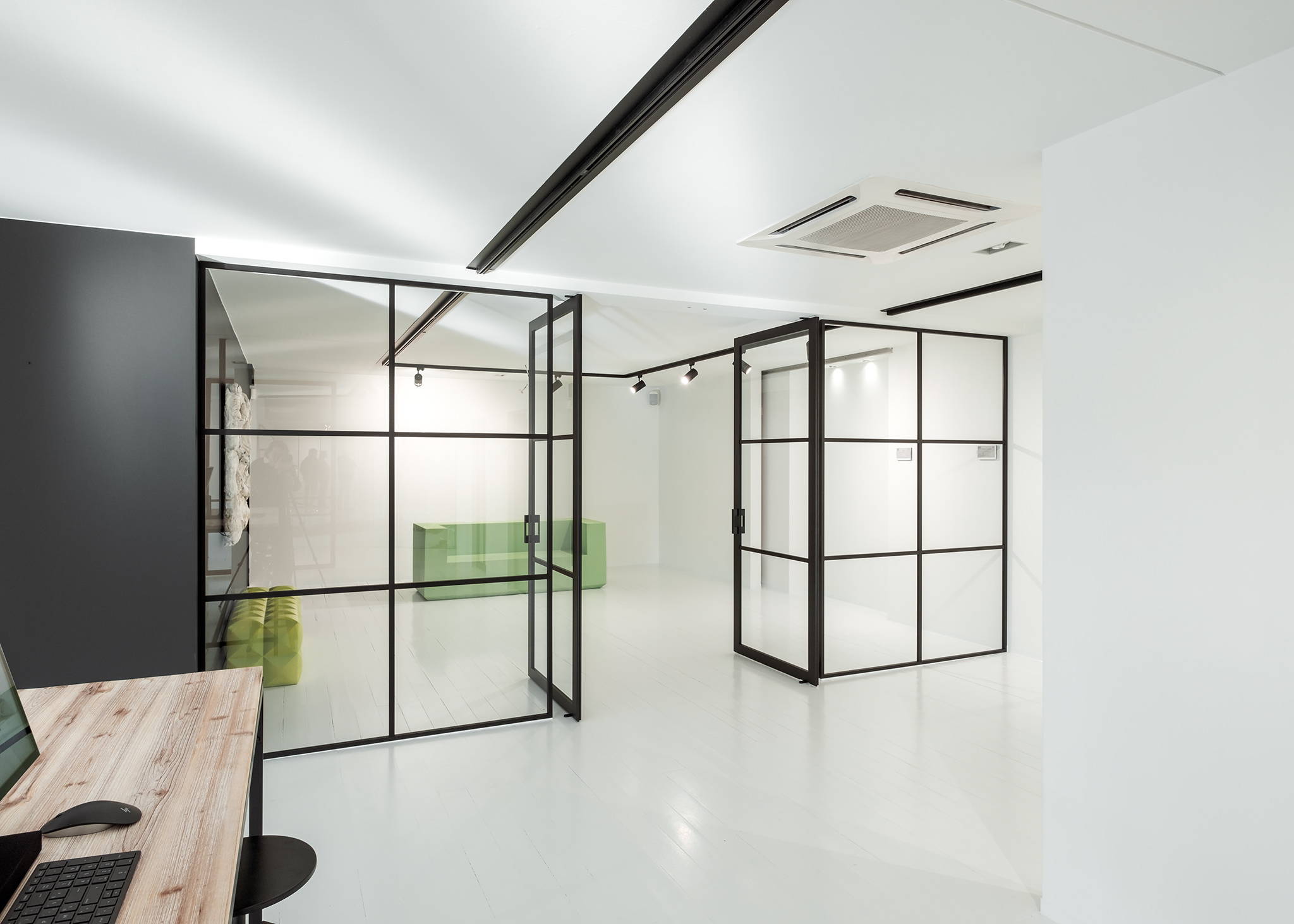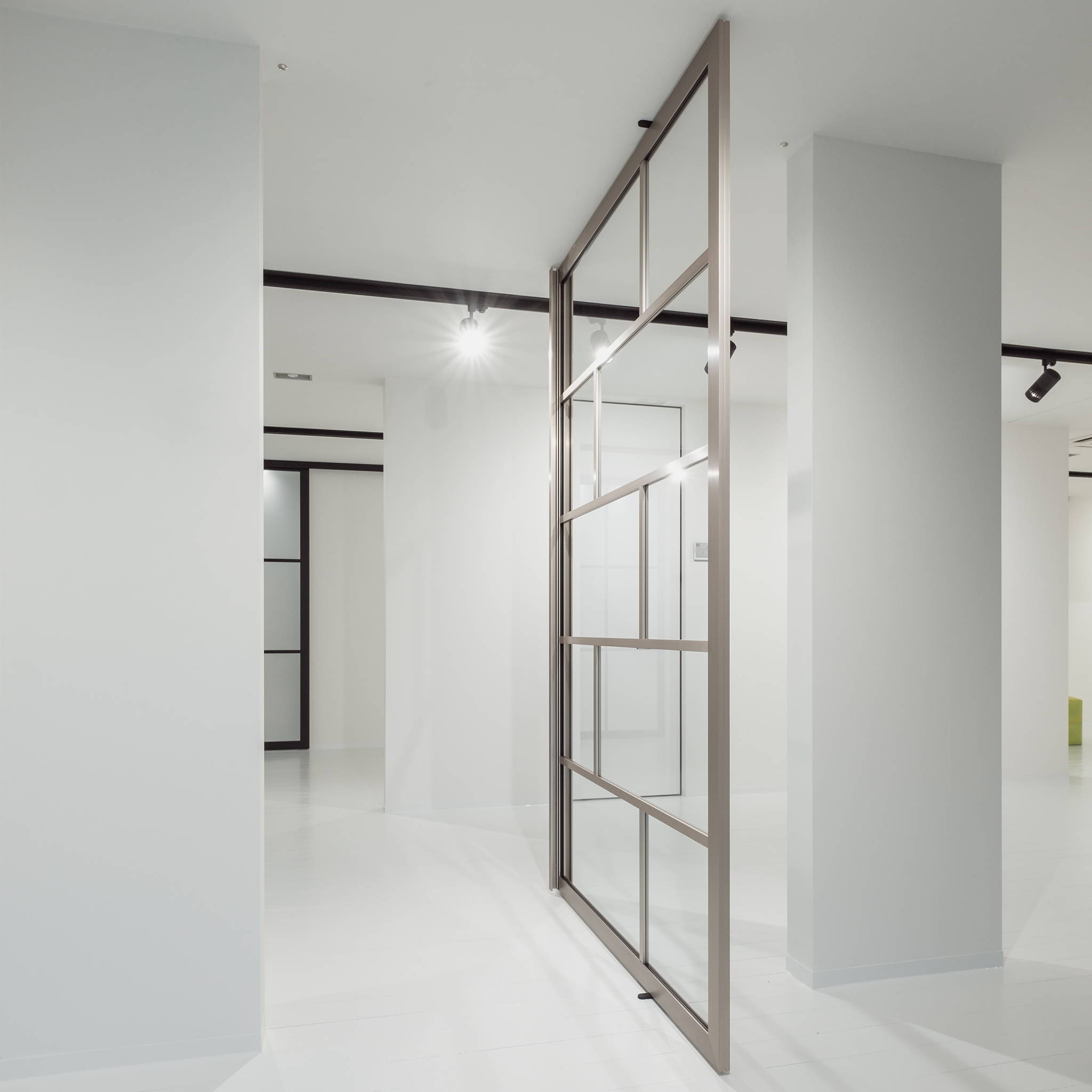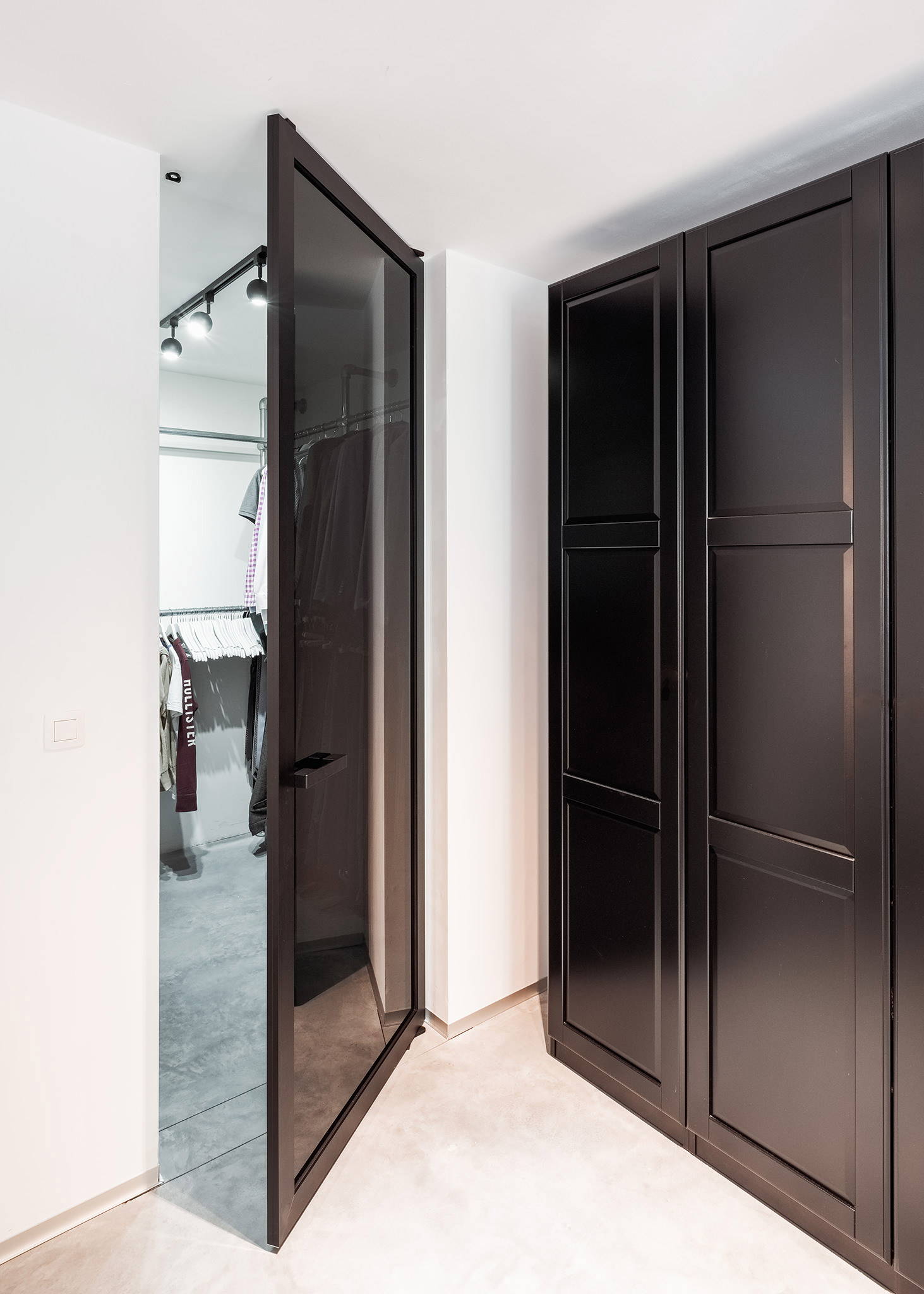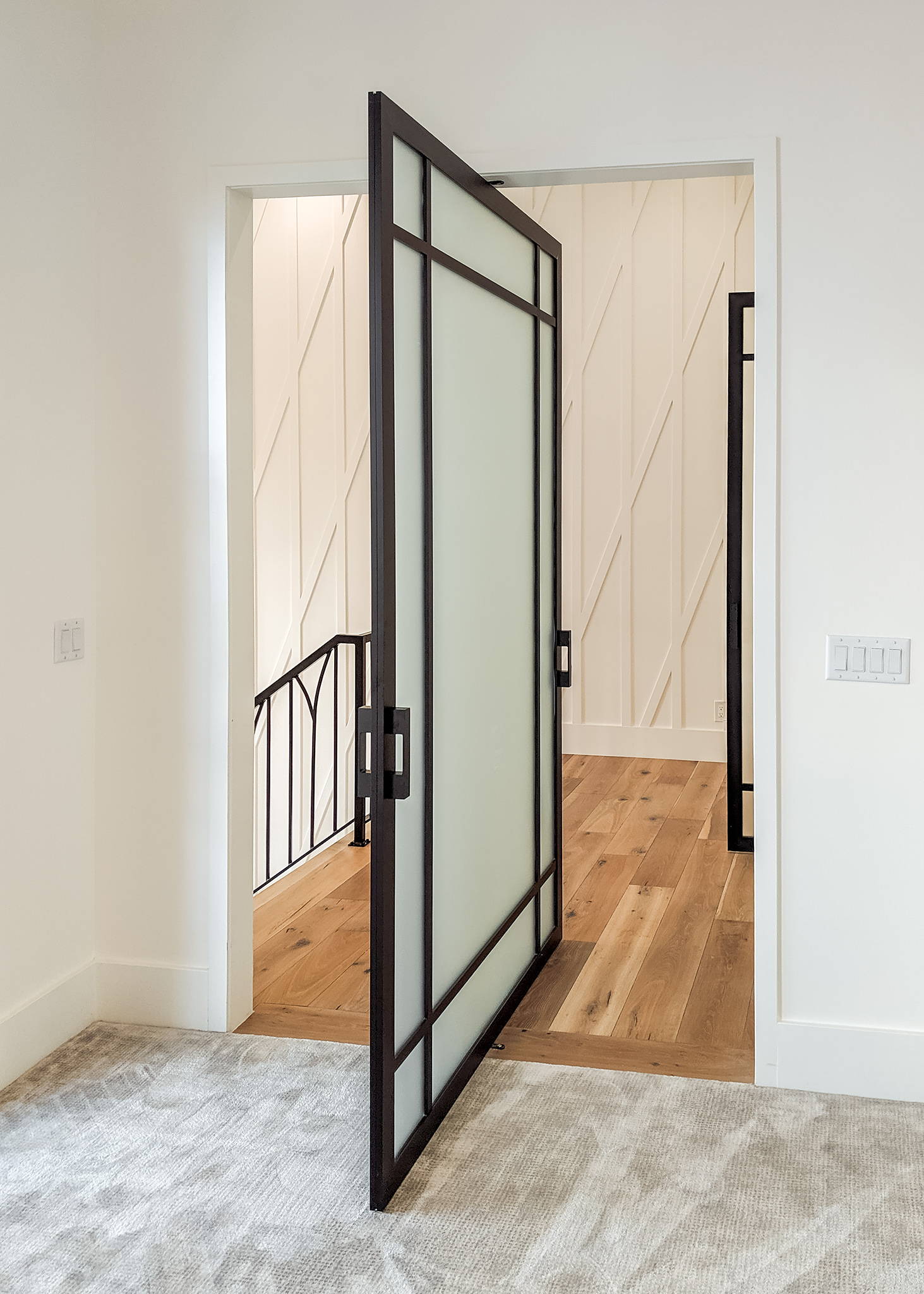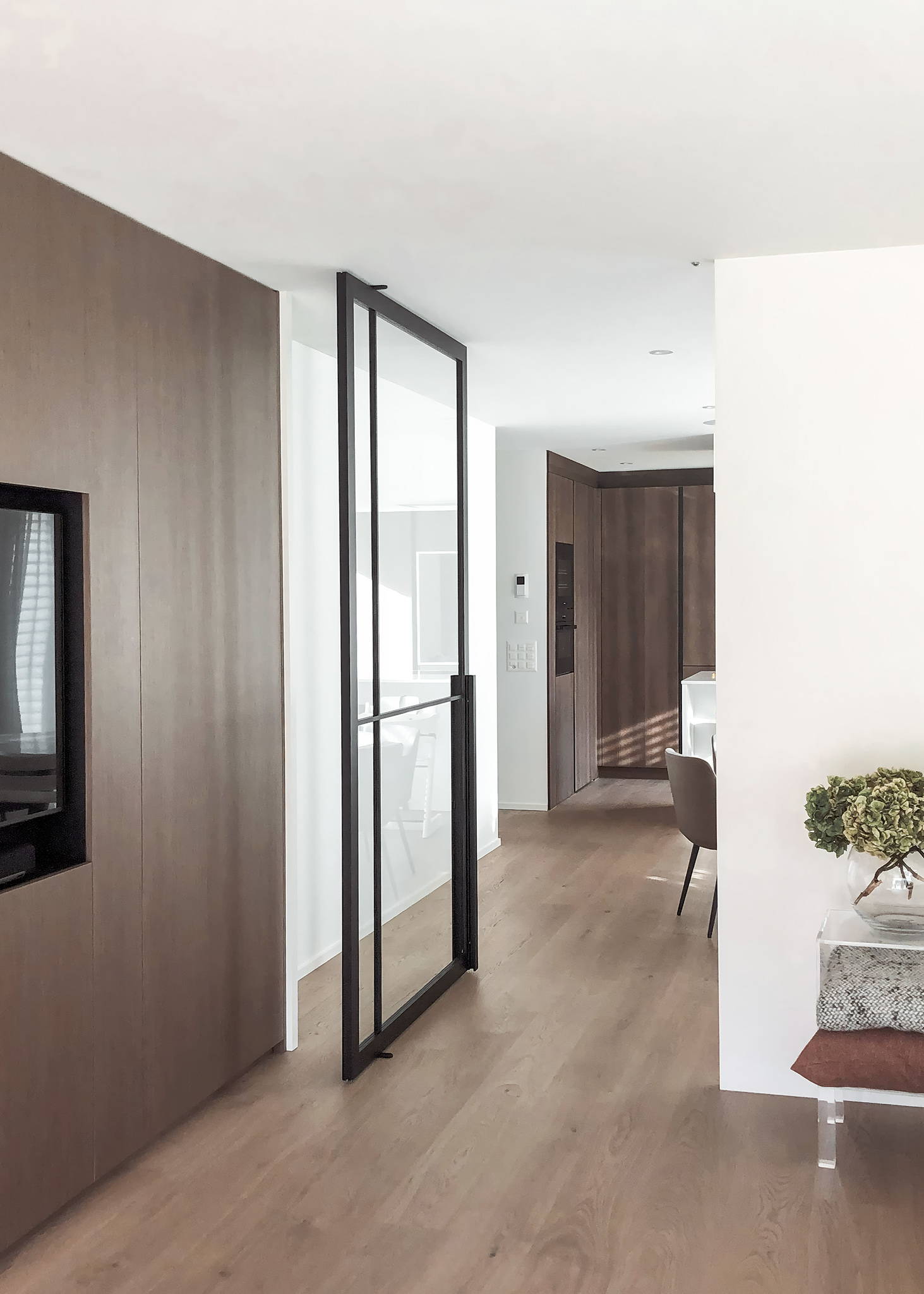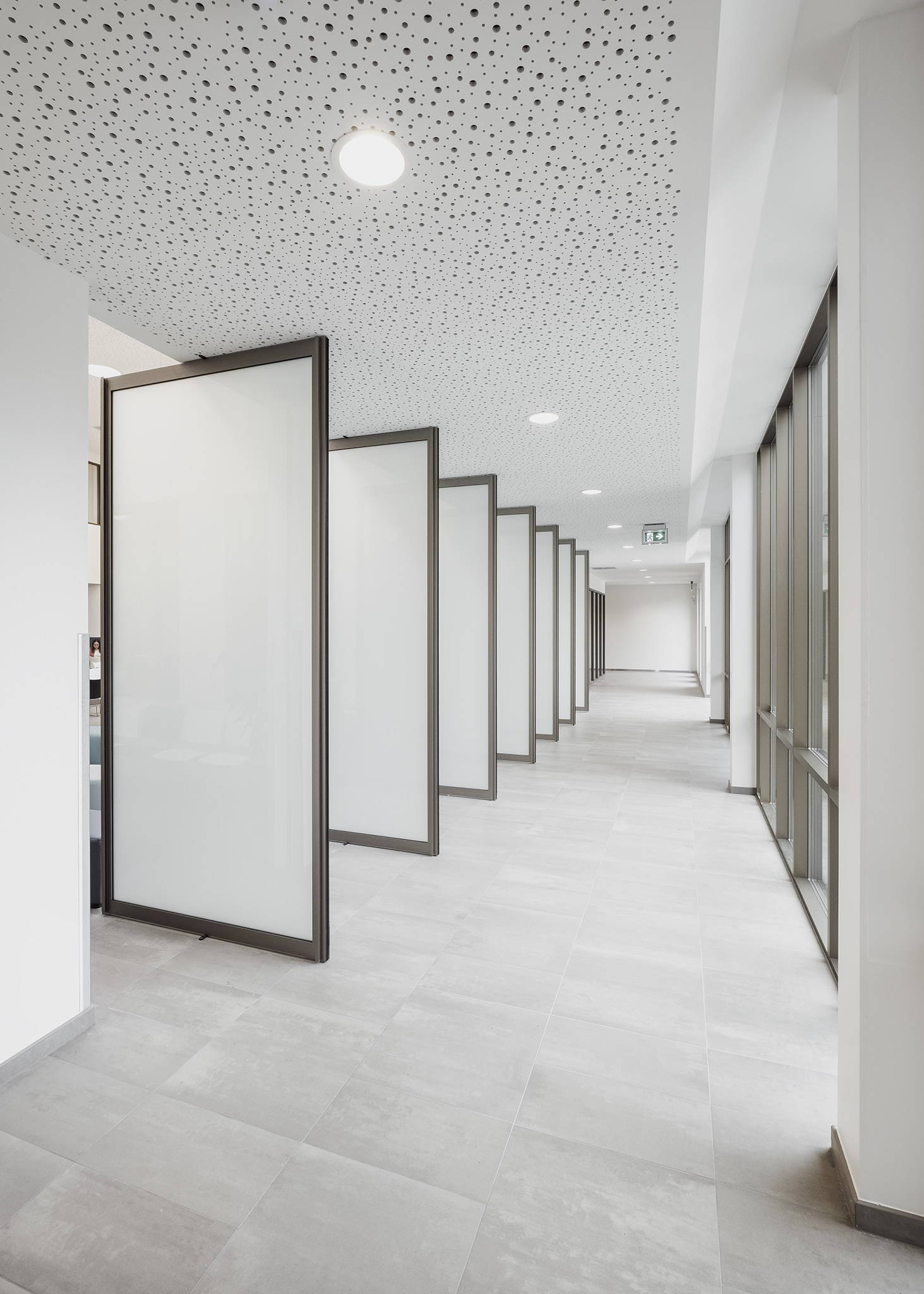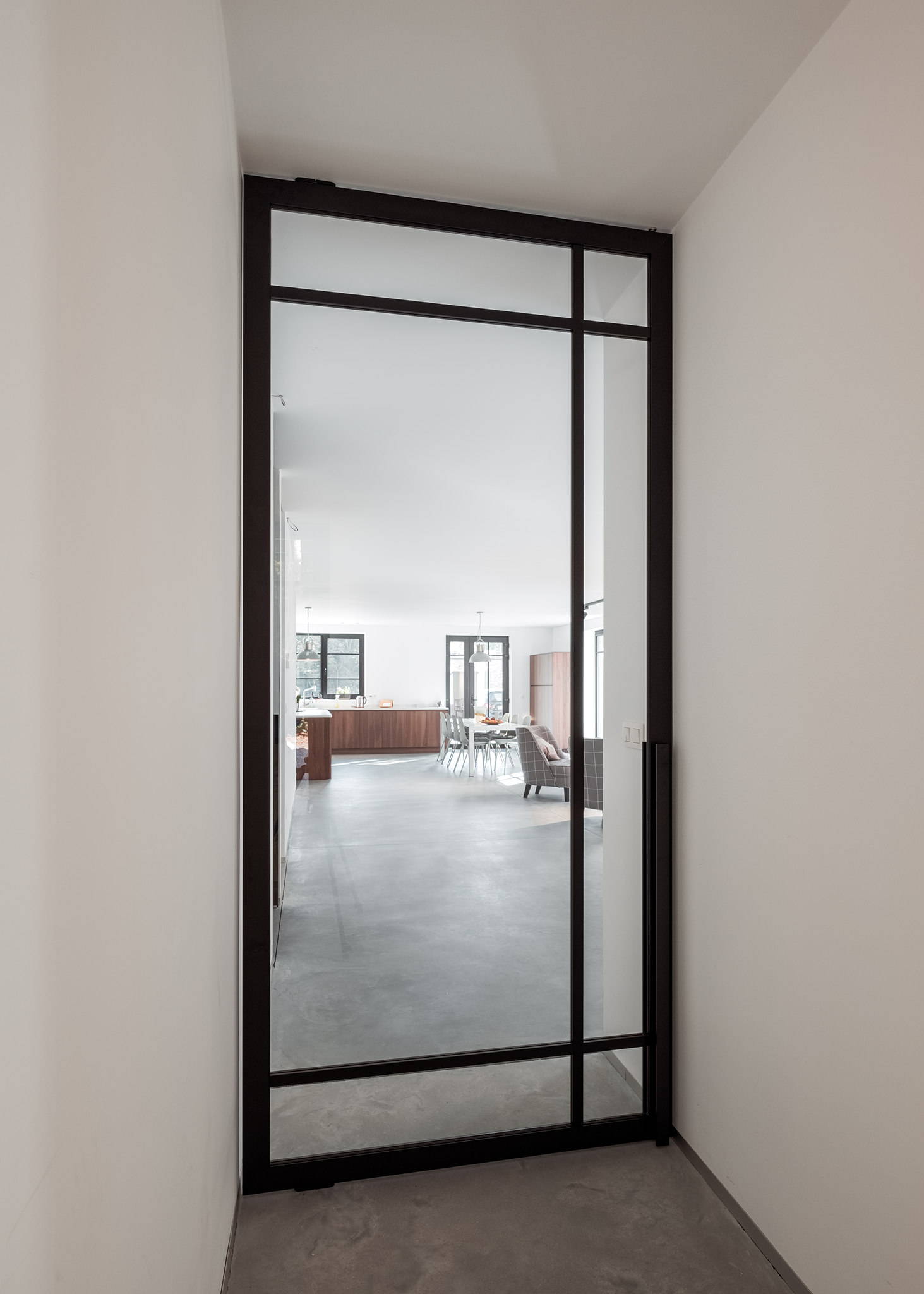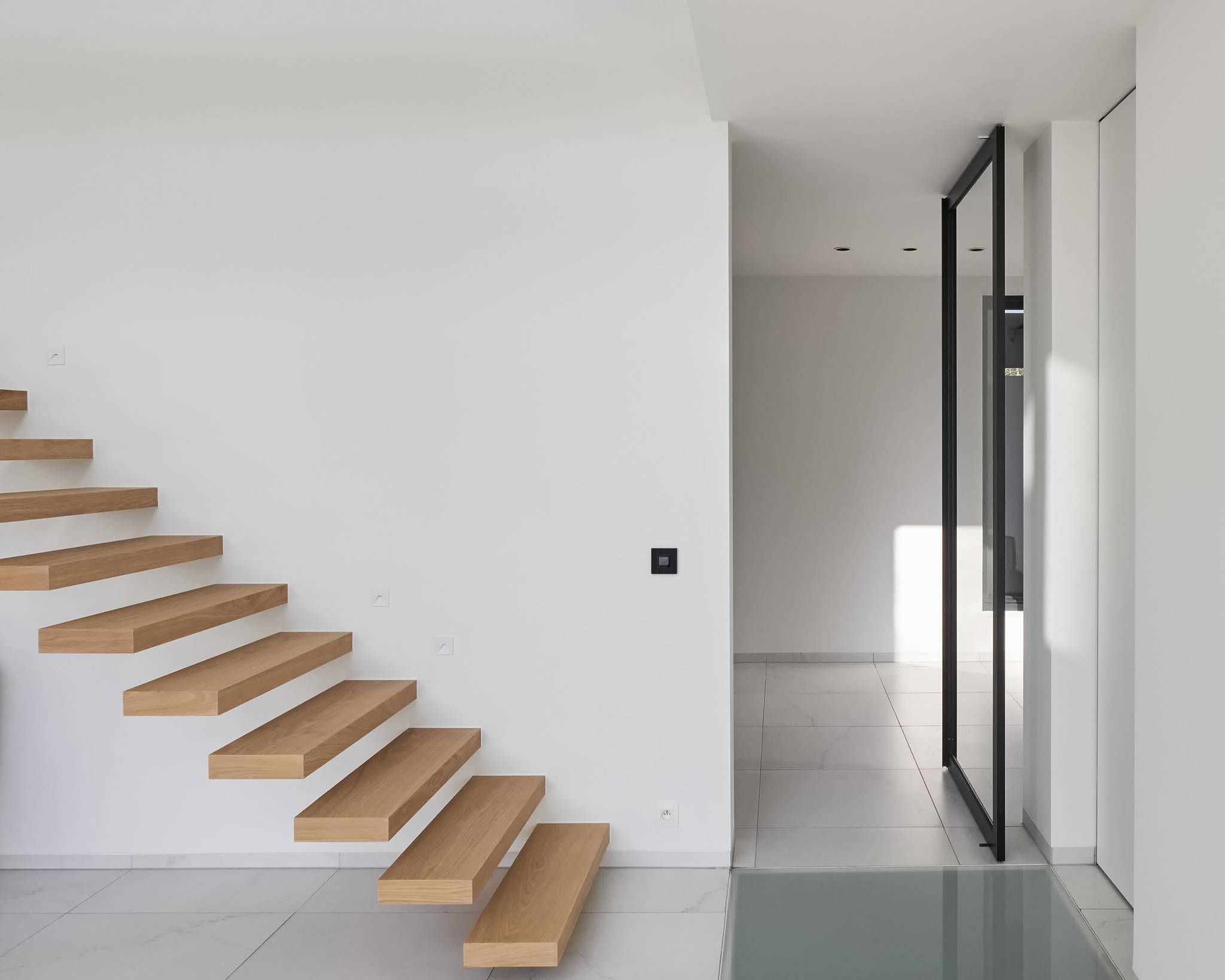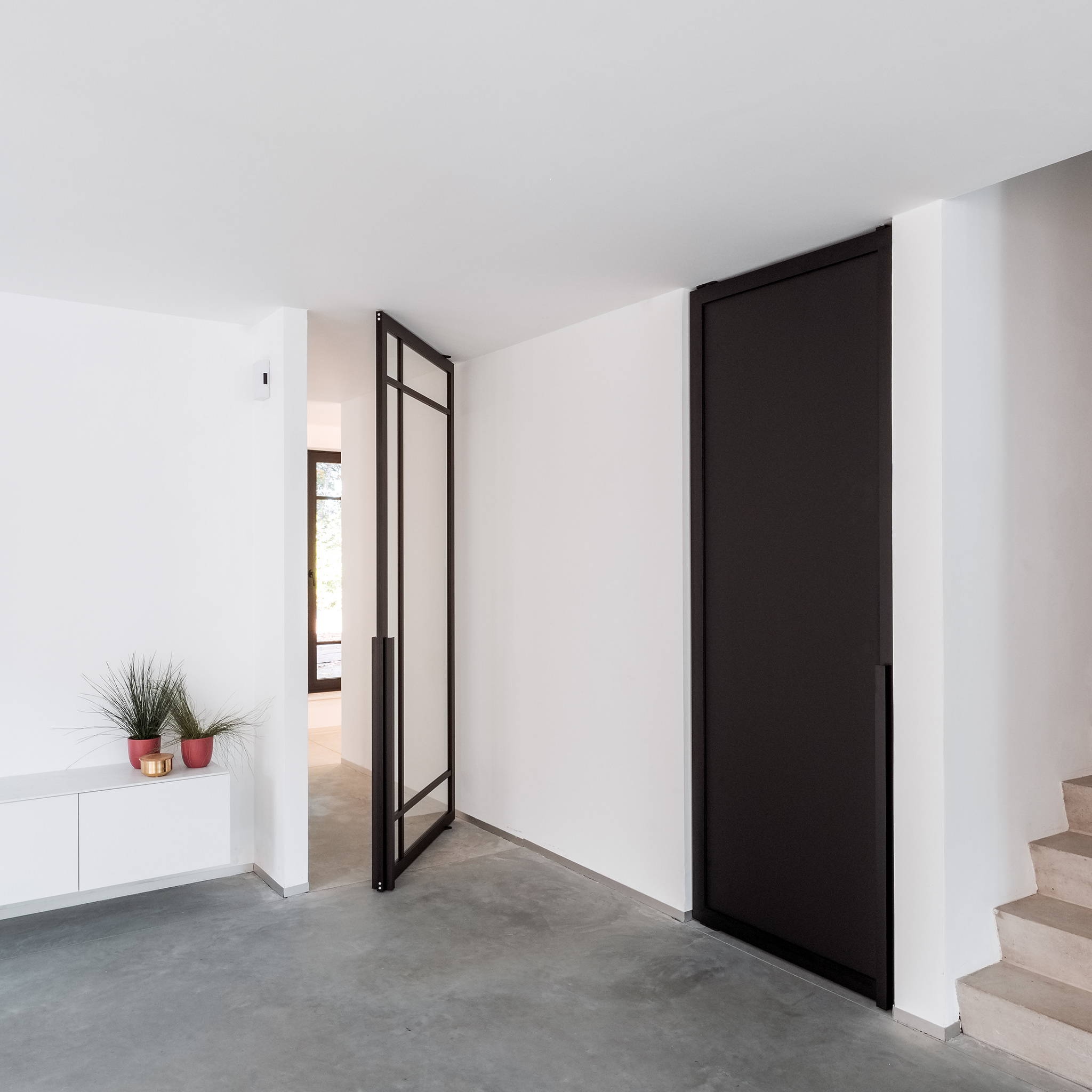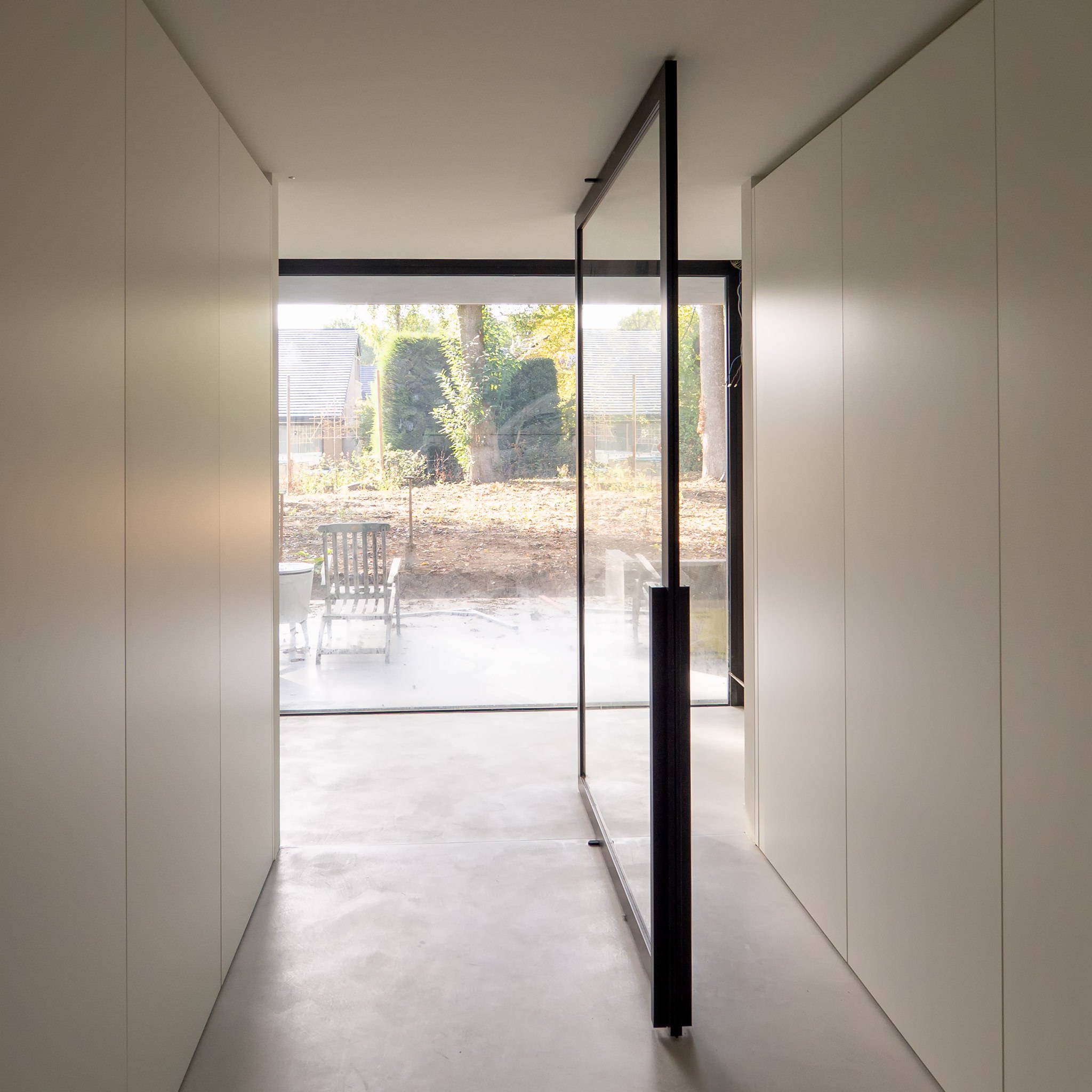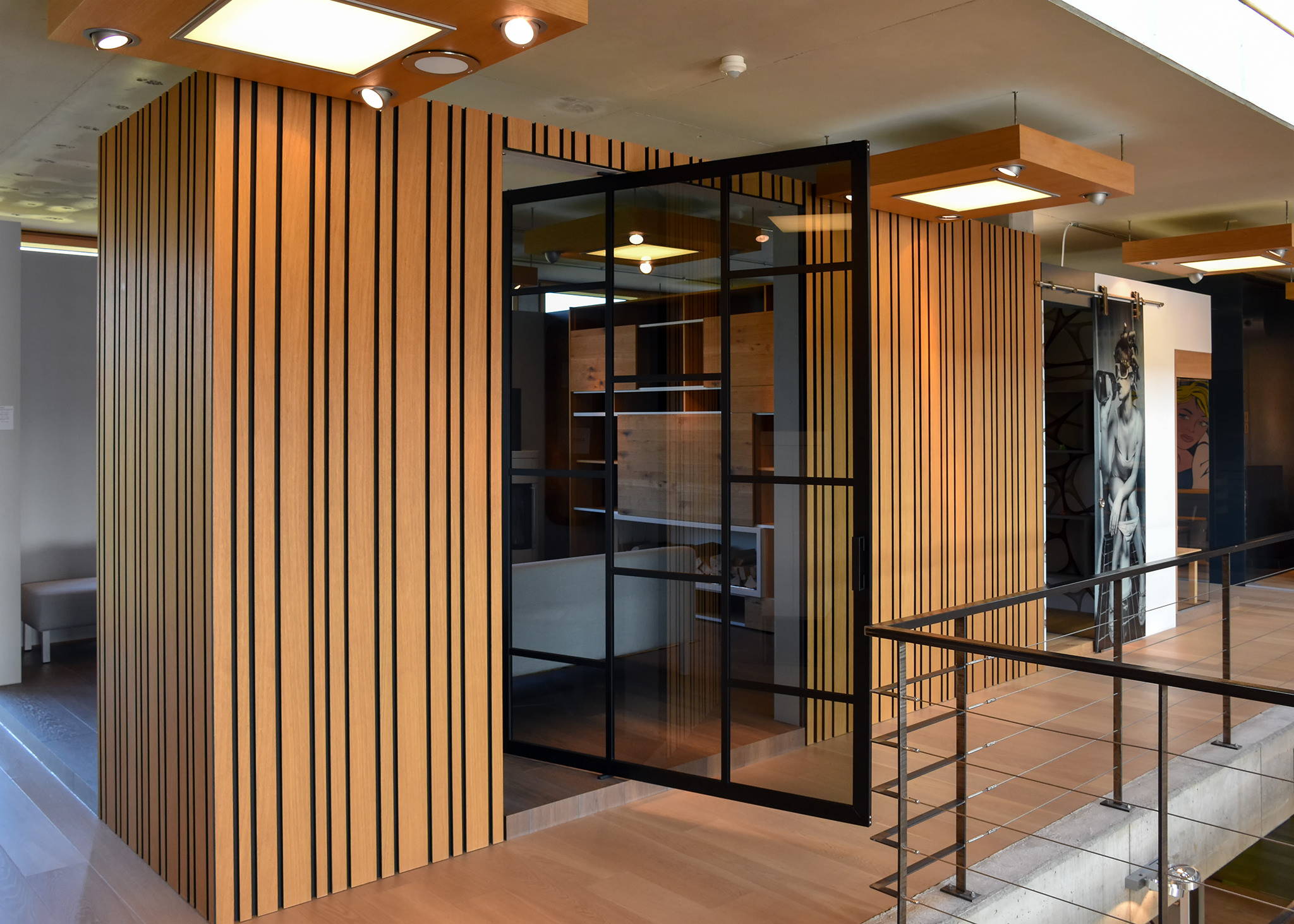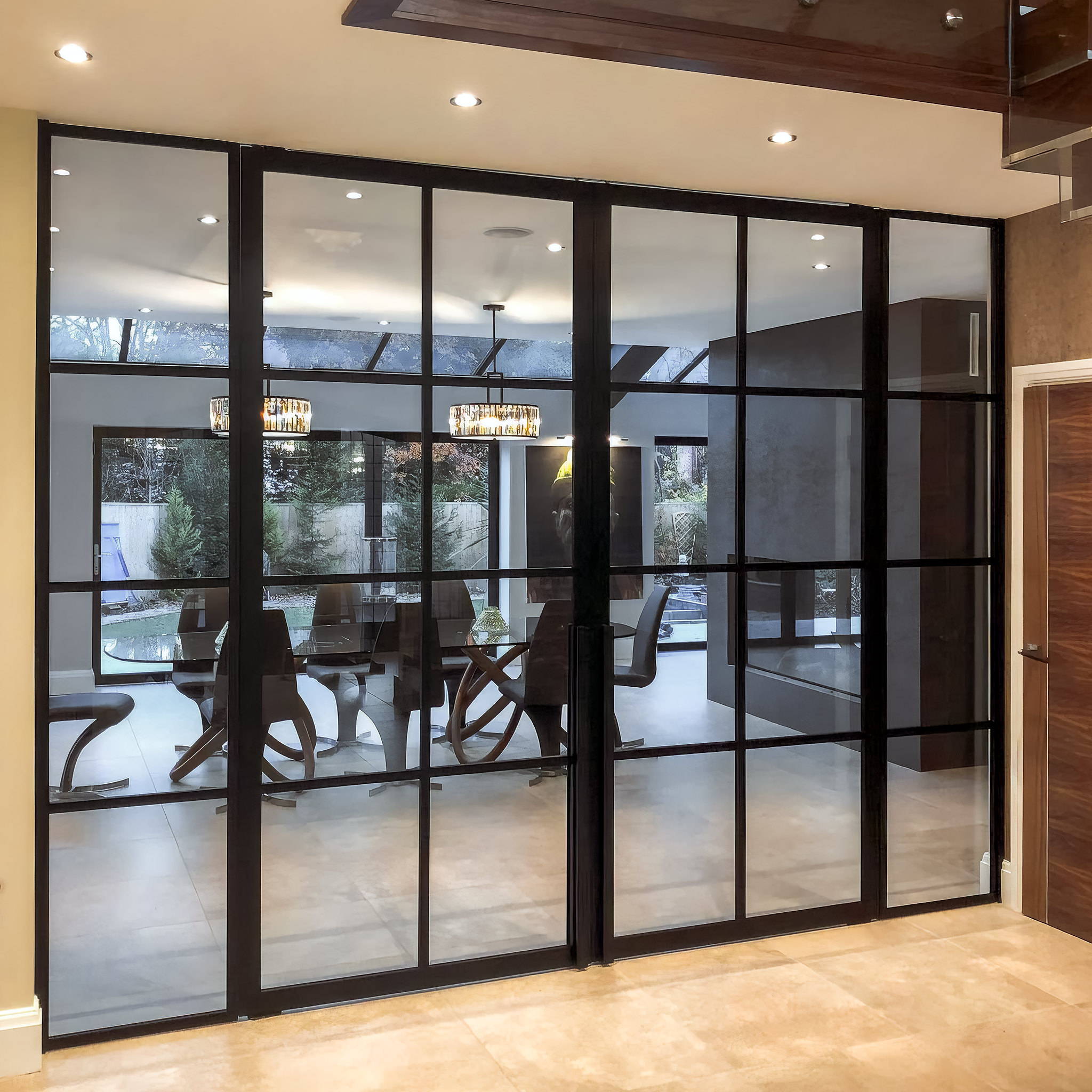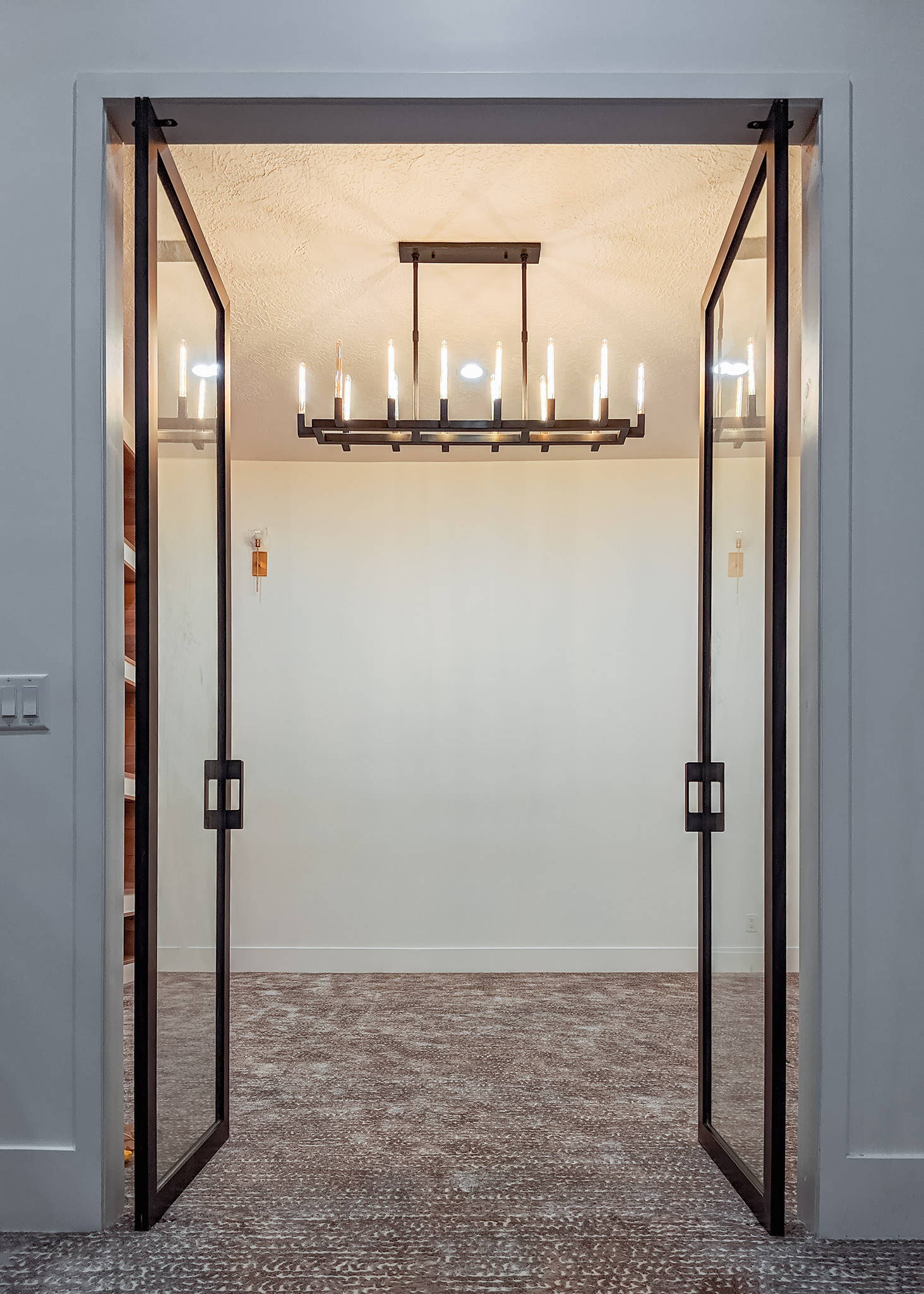 Self-assembly kit for local craftsmen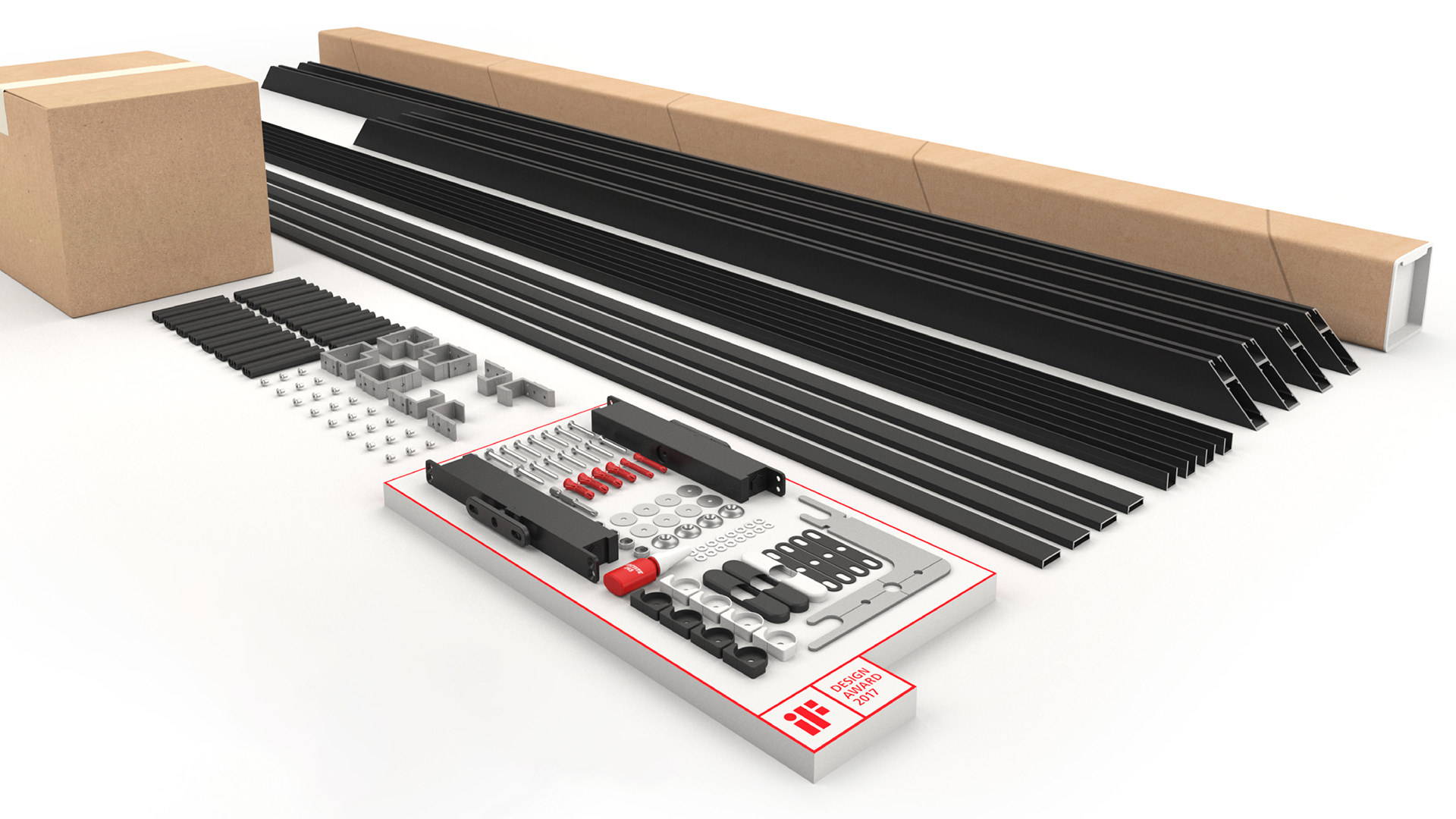 Portapivot's systems are sold as a self-assembly kit for professionals.

The package consist of the aluminium frame, Stealth pivot hinges and all the necessary assembly and installation accessories. Only the glass sheet needs to be sourced at a local supplier.
With glass or other heavy finishes, we advise to use the thinnest possible finish for overall weight purposes.
High-quality anodized aluminium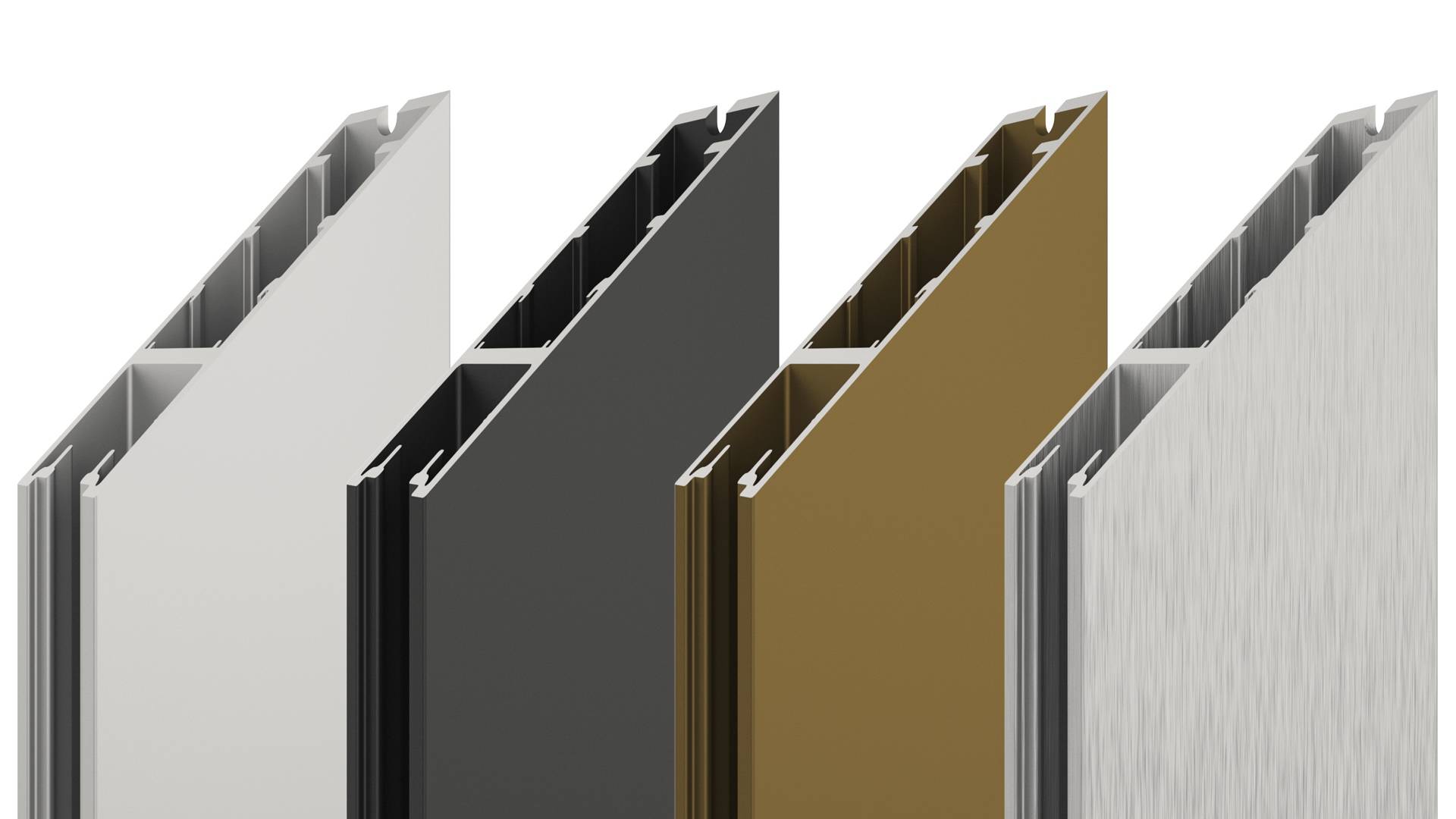 Anodizing is an electrochemical process that converts the metal surface into a decorative, durable, corrosion-resistant, anodic oxide finish.
Aluminum is ideally suited to anodizing. The finish isn't applied to the surface like paint or plating, but is fully integrated with the underlying aluminum substrate, so it cannot chip or peel.
Anodized aluminium is considered environmentally safe, producing few, if any, harmful effects on land, air, or water.
Online product configurator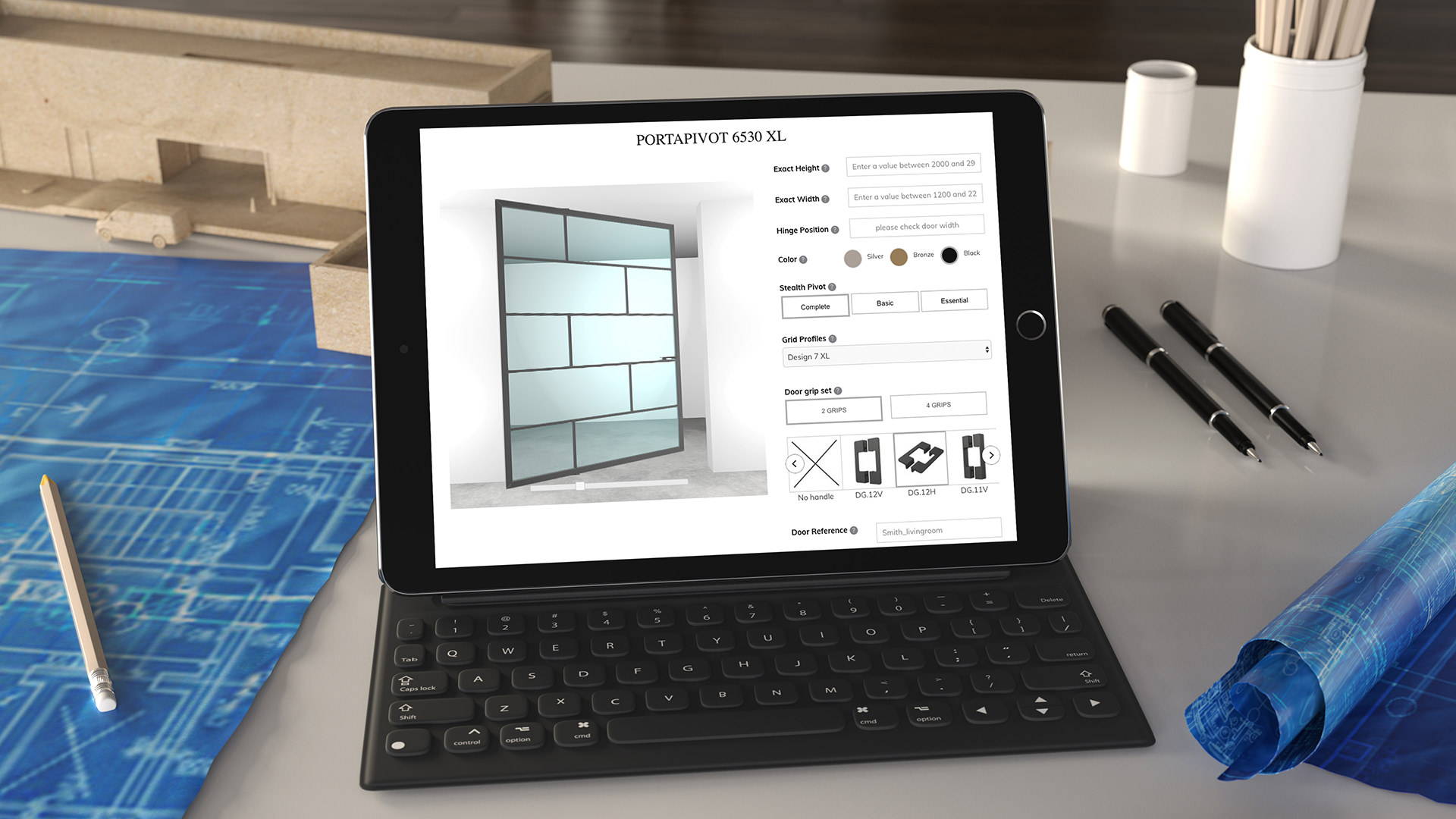 Design your ideal pivot door inside the "Buy online" section.
We provide the correct glass or panel dimensions by PDF, after your order is processed (+-48h).
The frame can be equipped with any 6 or 8 mm thick tempered glass or other solid materials up to 12 mm.
There's a wide variety of interior grade glass and decorative finishes so you can personalize the door as desired.
Assembly and installation manuals
!! CHECK ASSEMBLY INSTRUCTIONS PDF FOR NEWEST VERSION !!
!! CHECK GRID PROFILES PDF FOR NEWEST VERSION !!