Modular walk-in closet system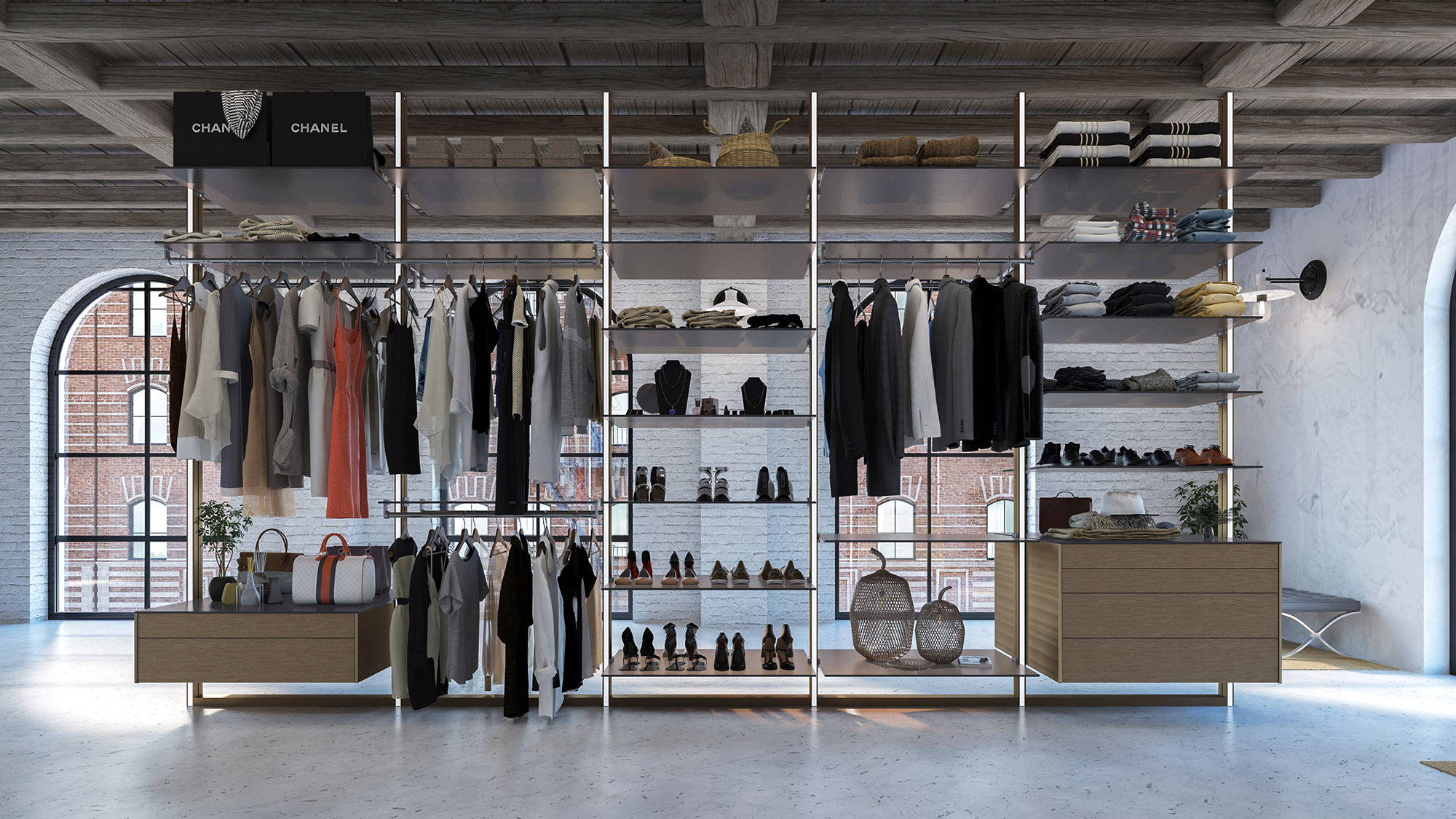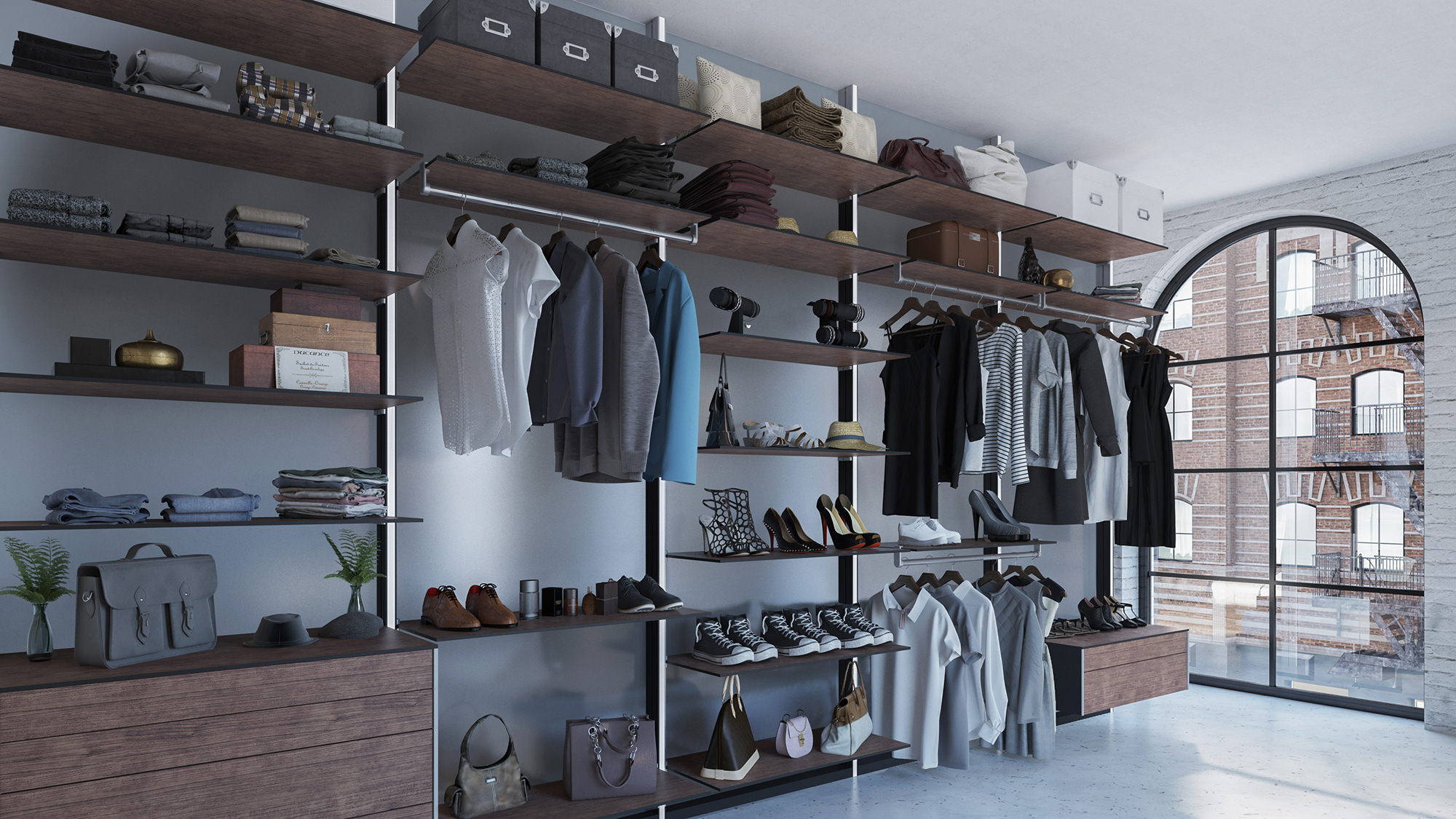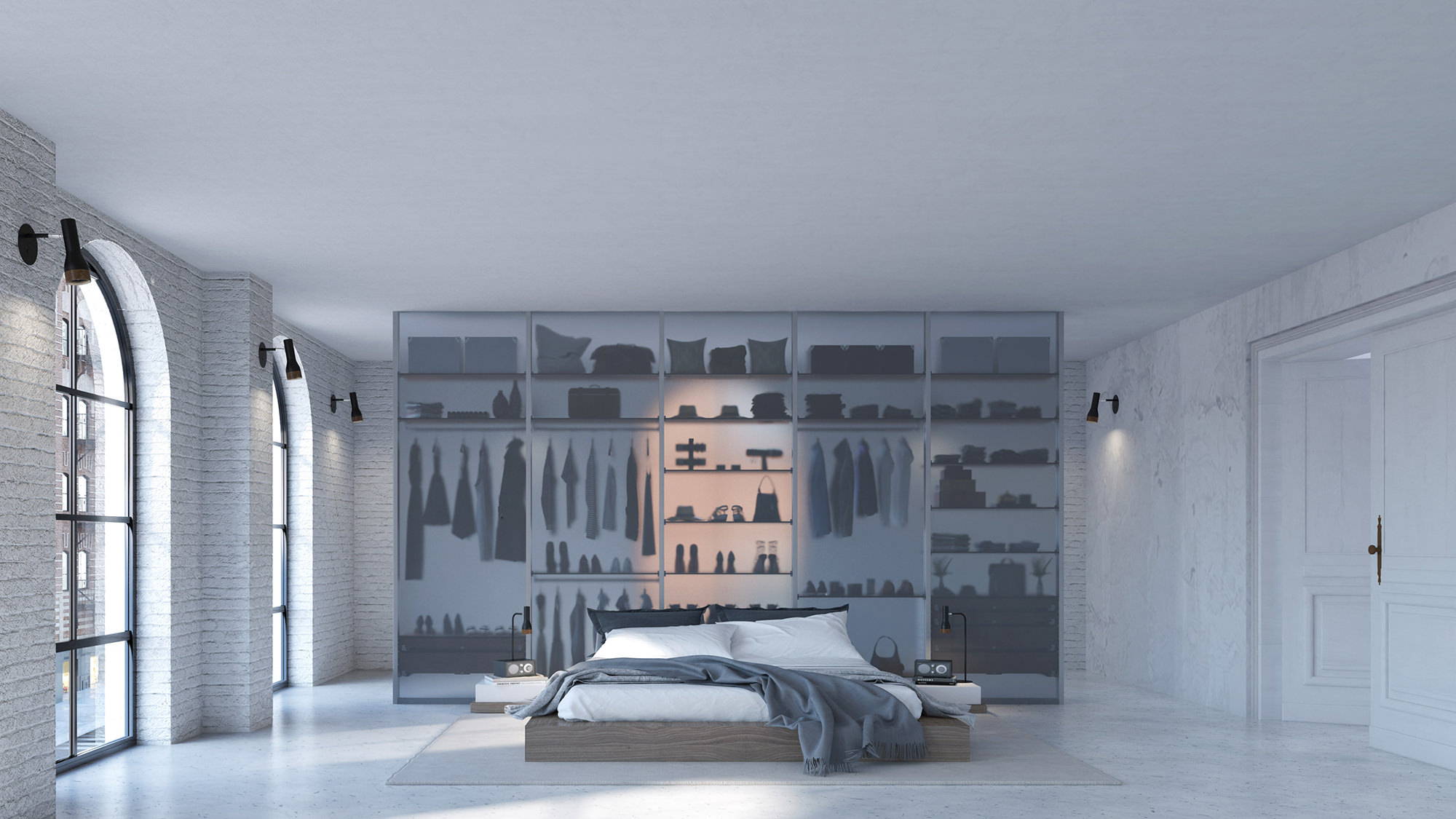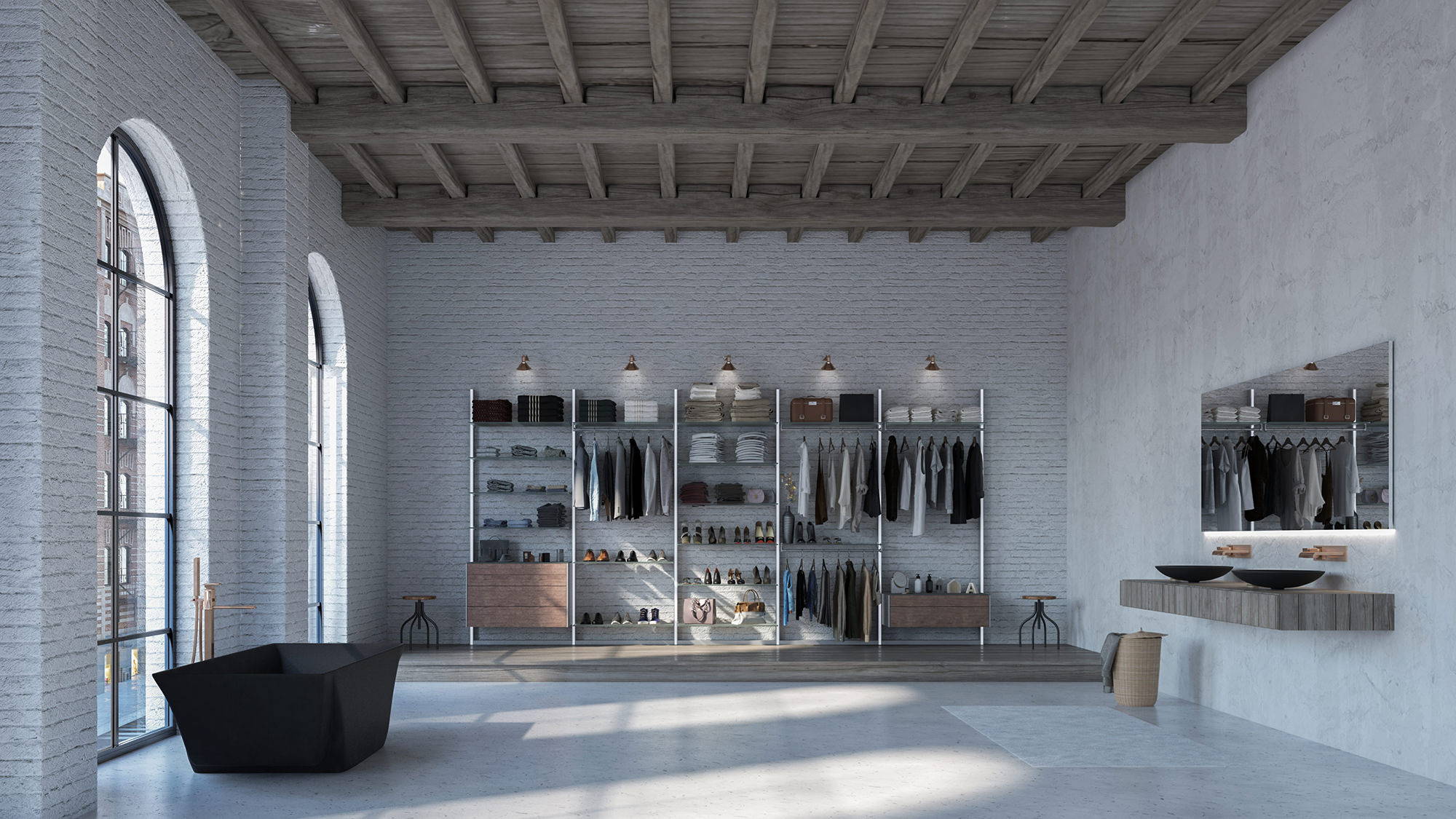 Dress Wall offers a purified and elegant alternative to your traditional wardrobe, and feels like a boutique at home.
By literally thinking 'out of the box', we came up with a modular walk-in closet system based on our strongest design asset: perfect customization with advanced technology and flexible choice of finishing materials.
This innovative wardrobe system allows you to create a state of the art walk-in dressing room. By minimizing the elements, we prevent you from putting a 'closet inside a closet'. which is unfortunately often the case.
With Dress Wall we offer a purified and elegant alternative to the more traditional wardrobe setup with either doors or sliding doors. Our system is designed to feel like a boutique in your home.
---
Dress Wall will be launched at the imm Cologne fair.
Come visit us in hall 3.1 stand A021.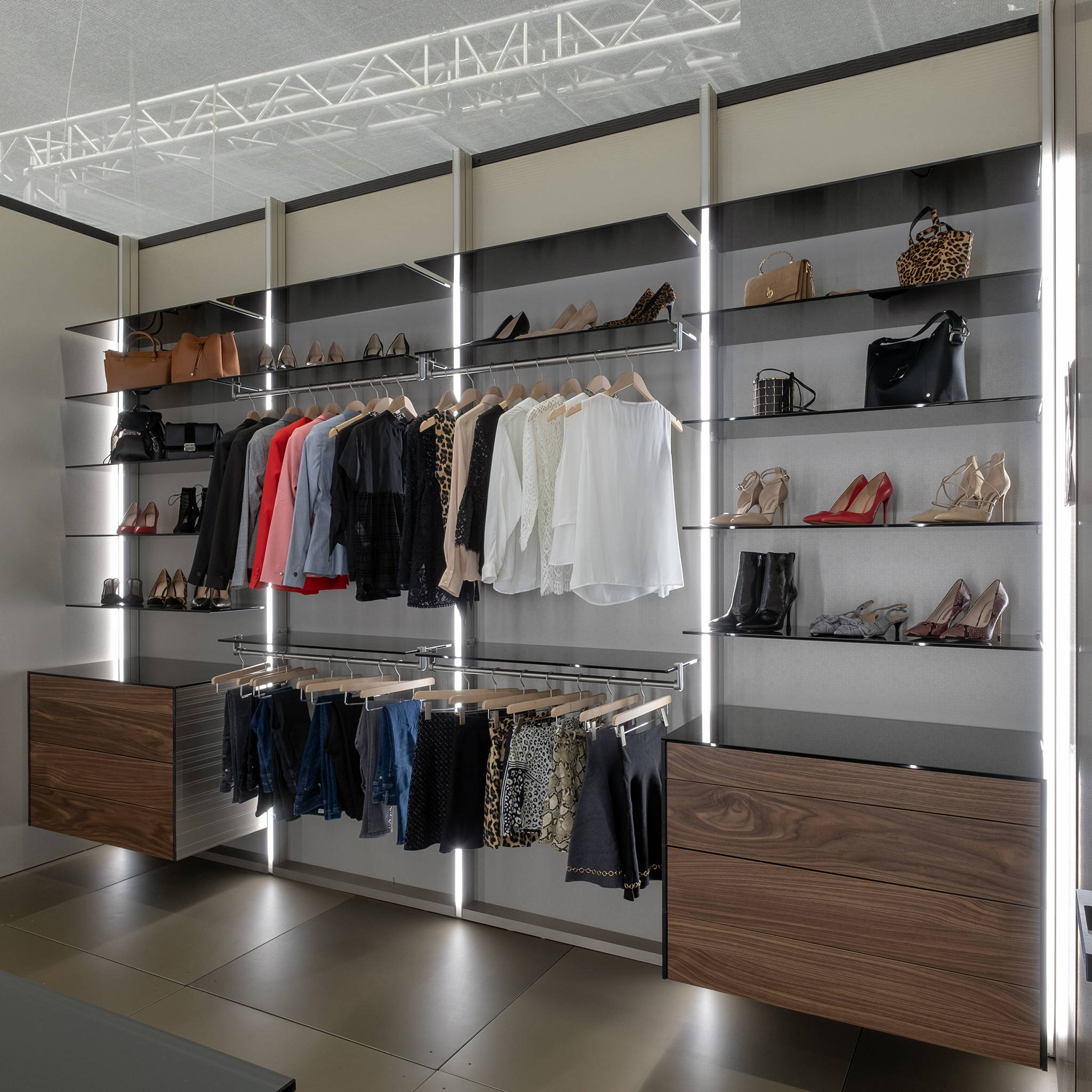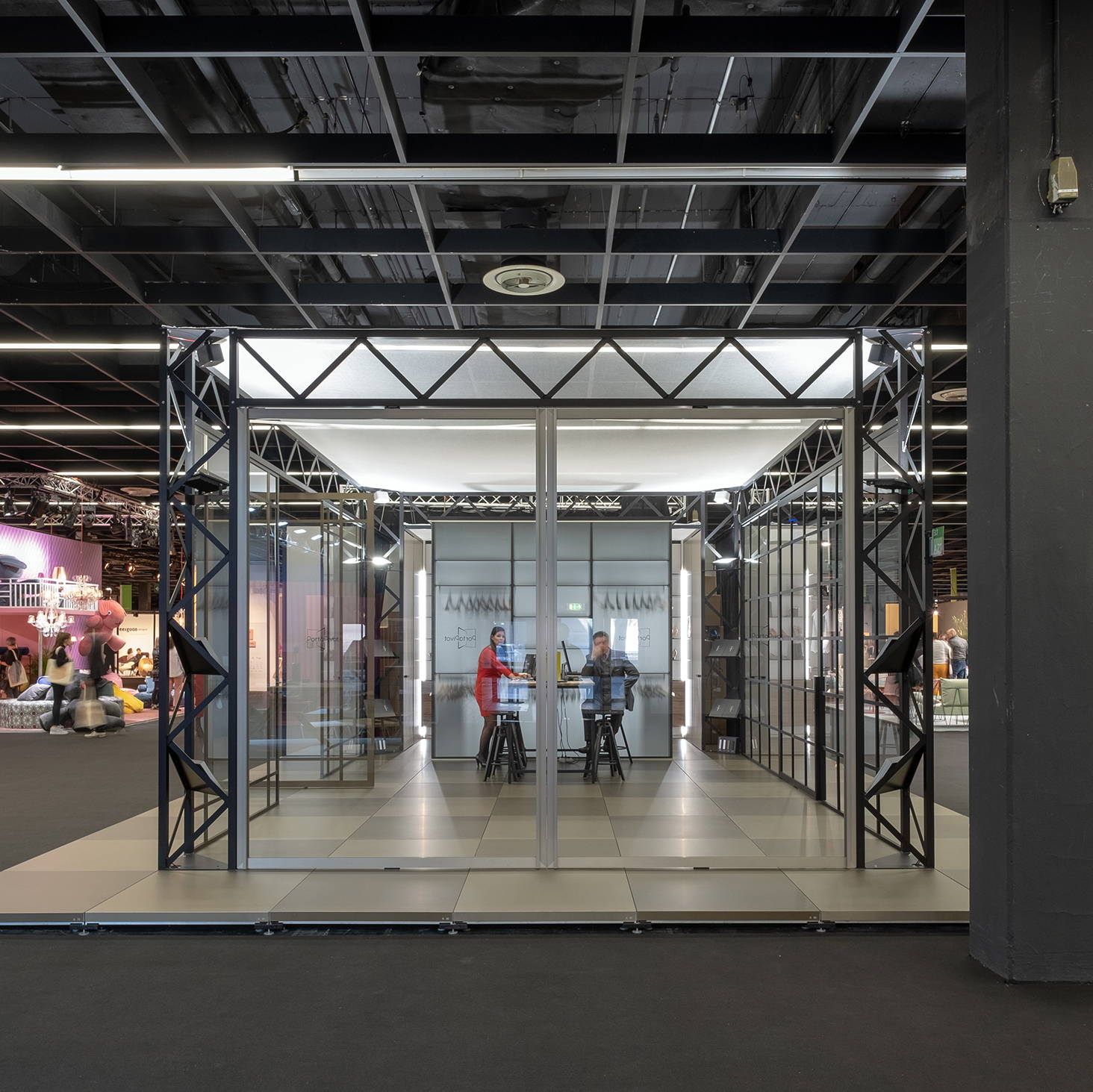 ---
Unlimited finishing possibilities
Wall mounted or free standing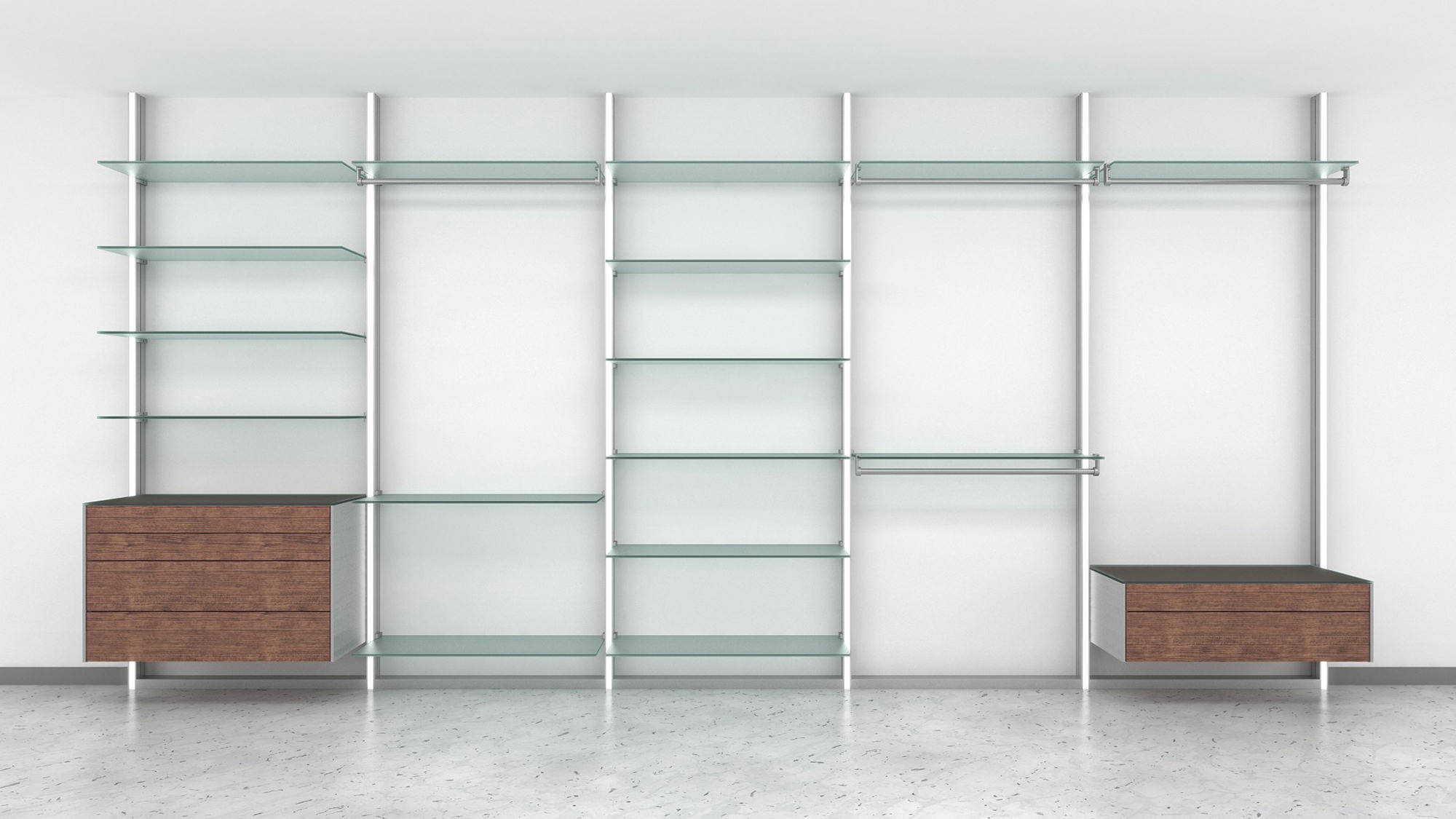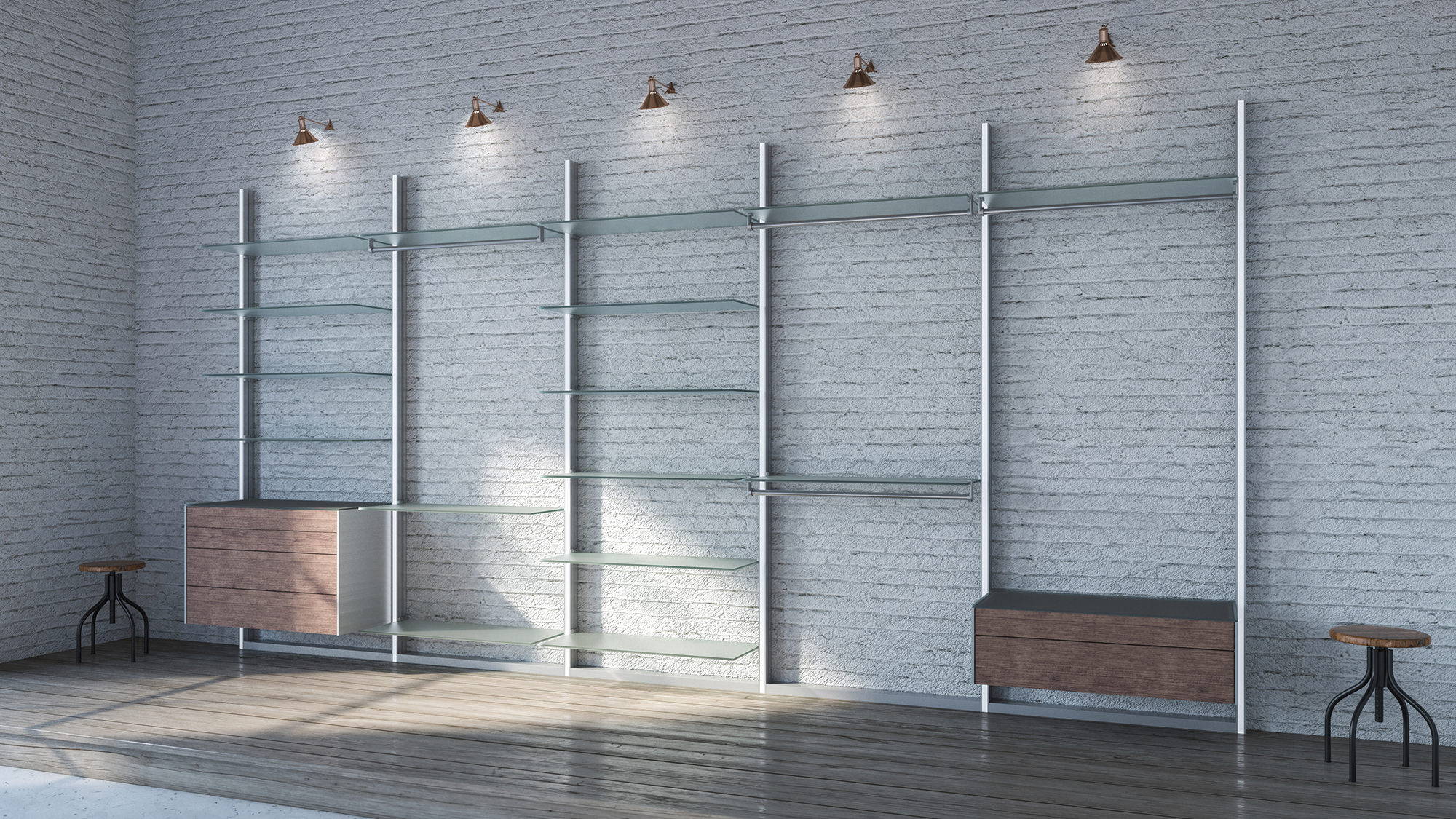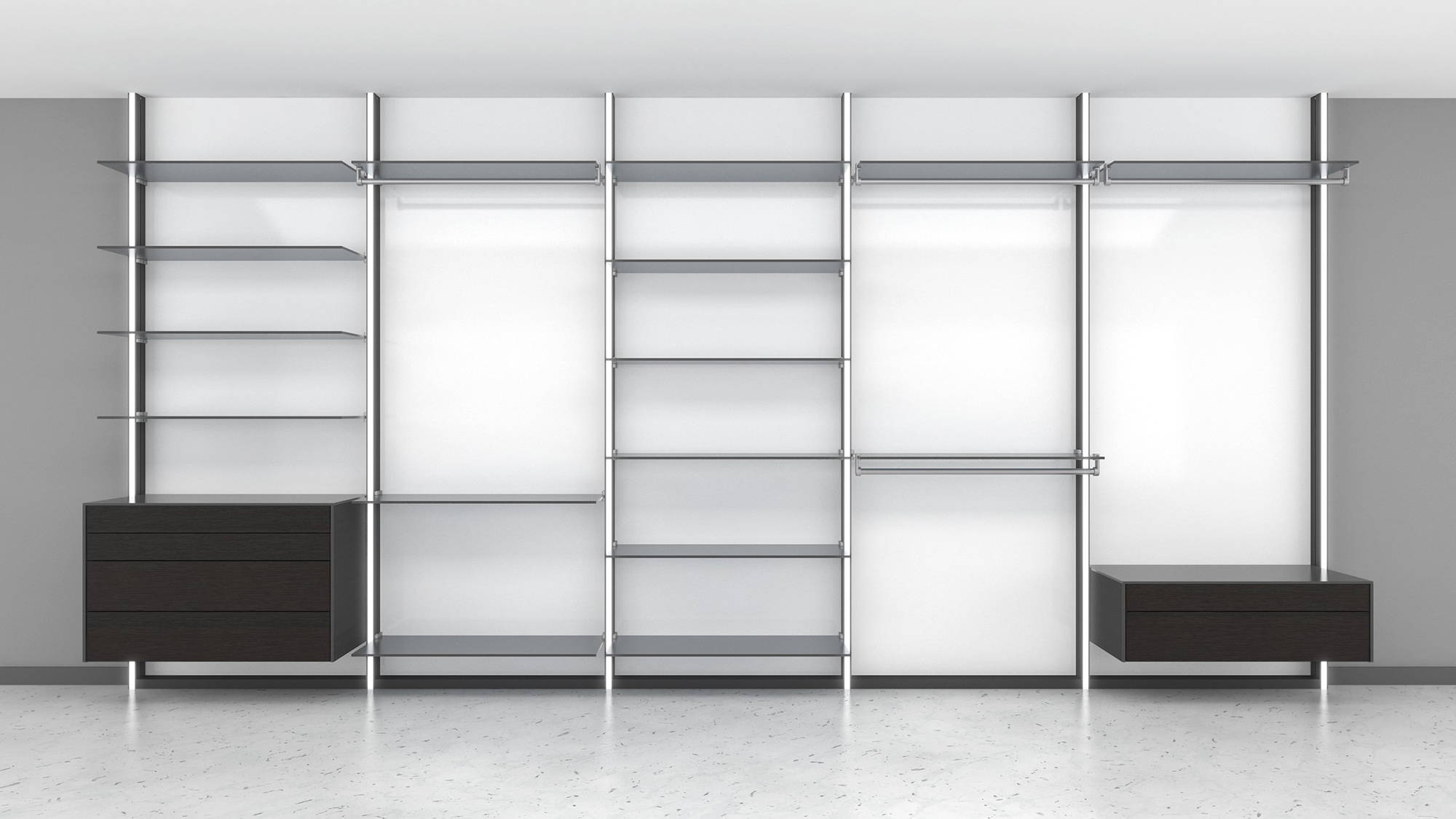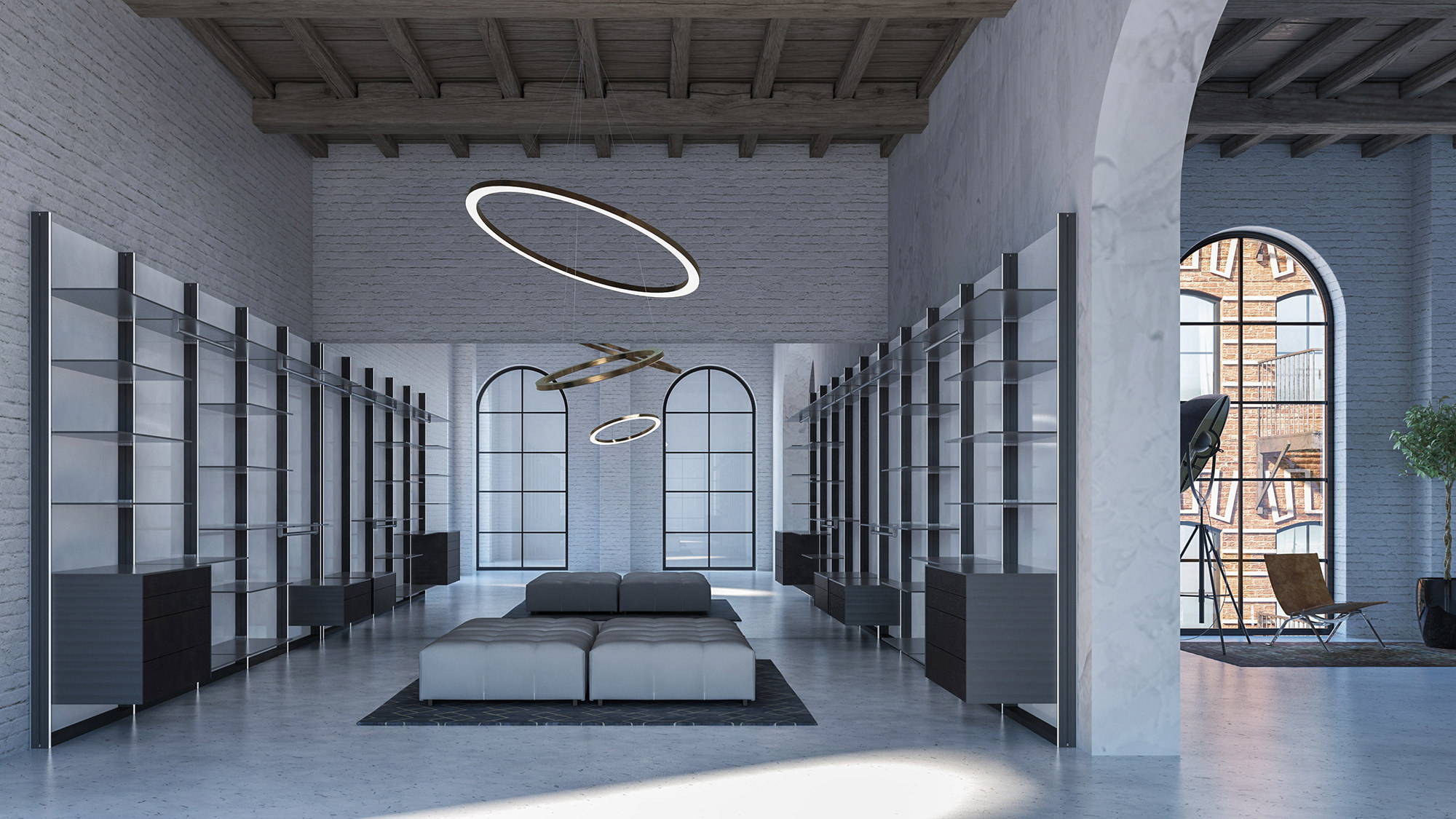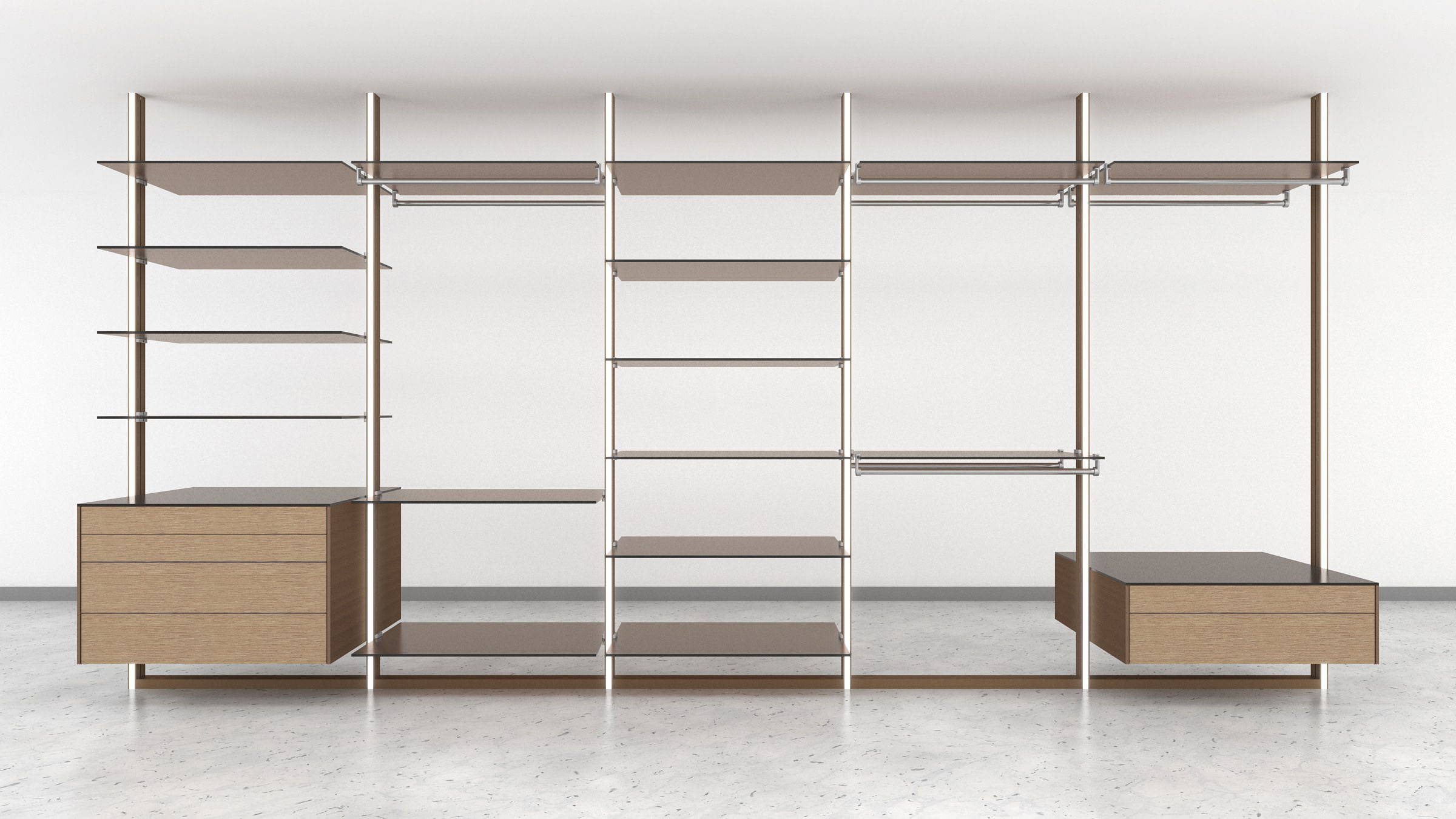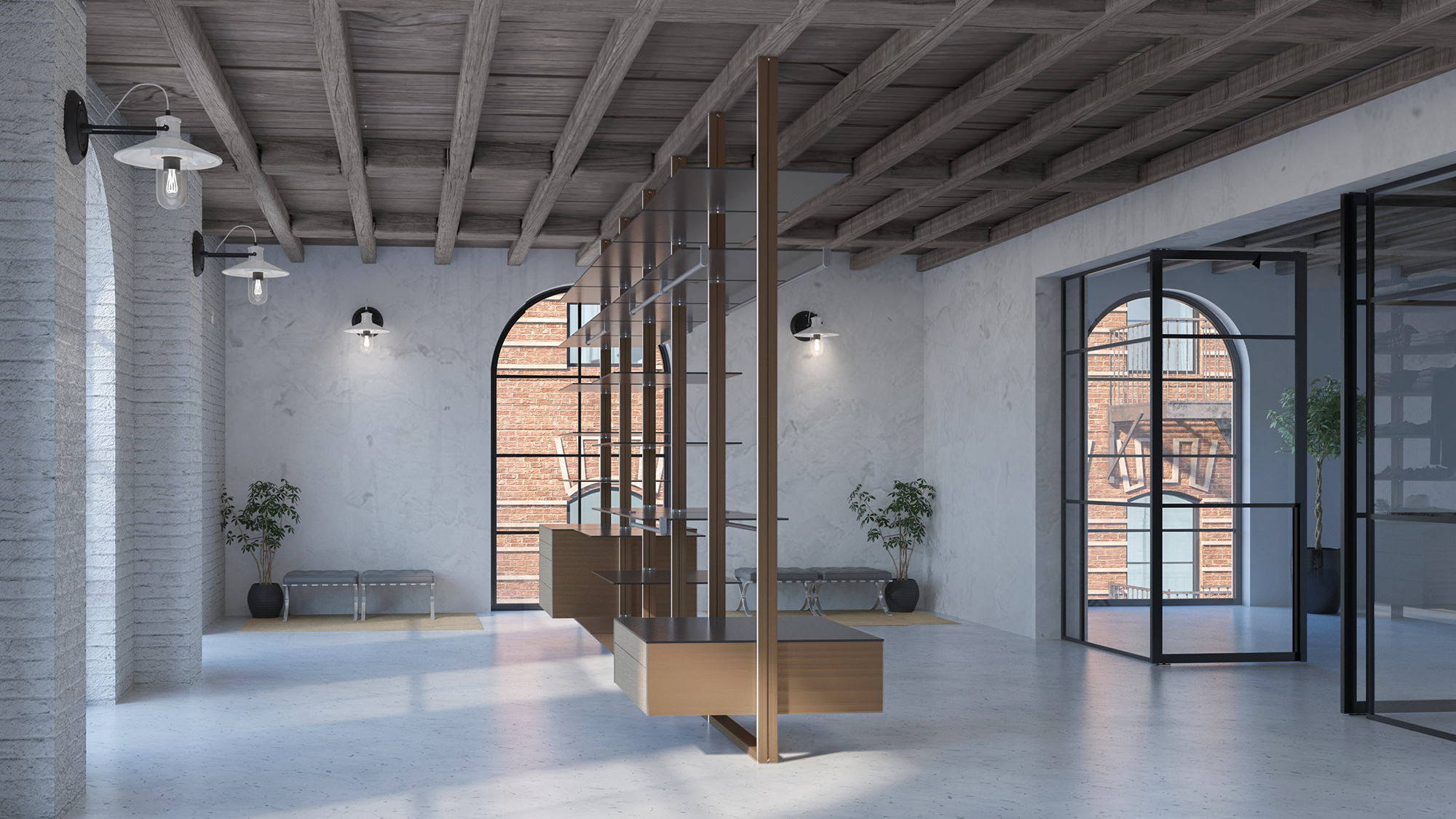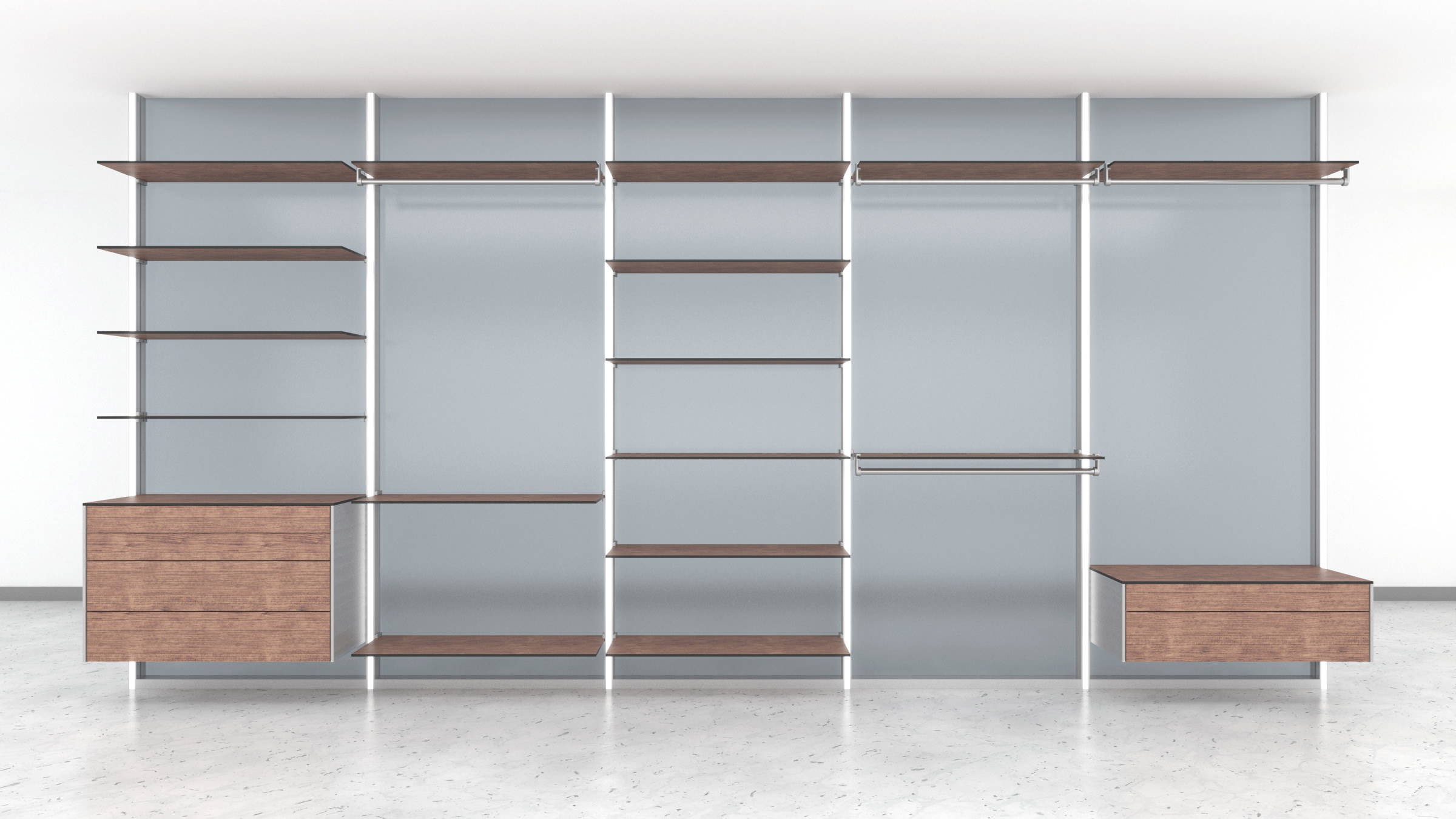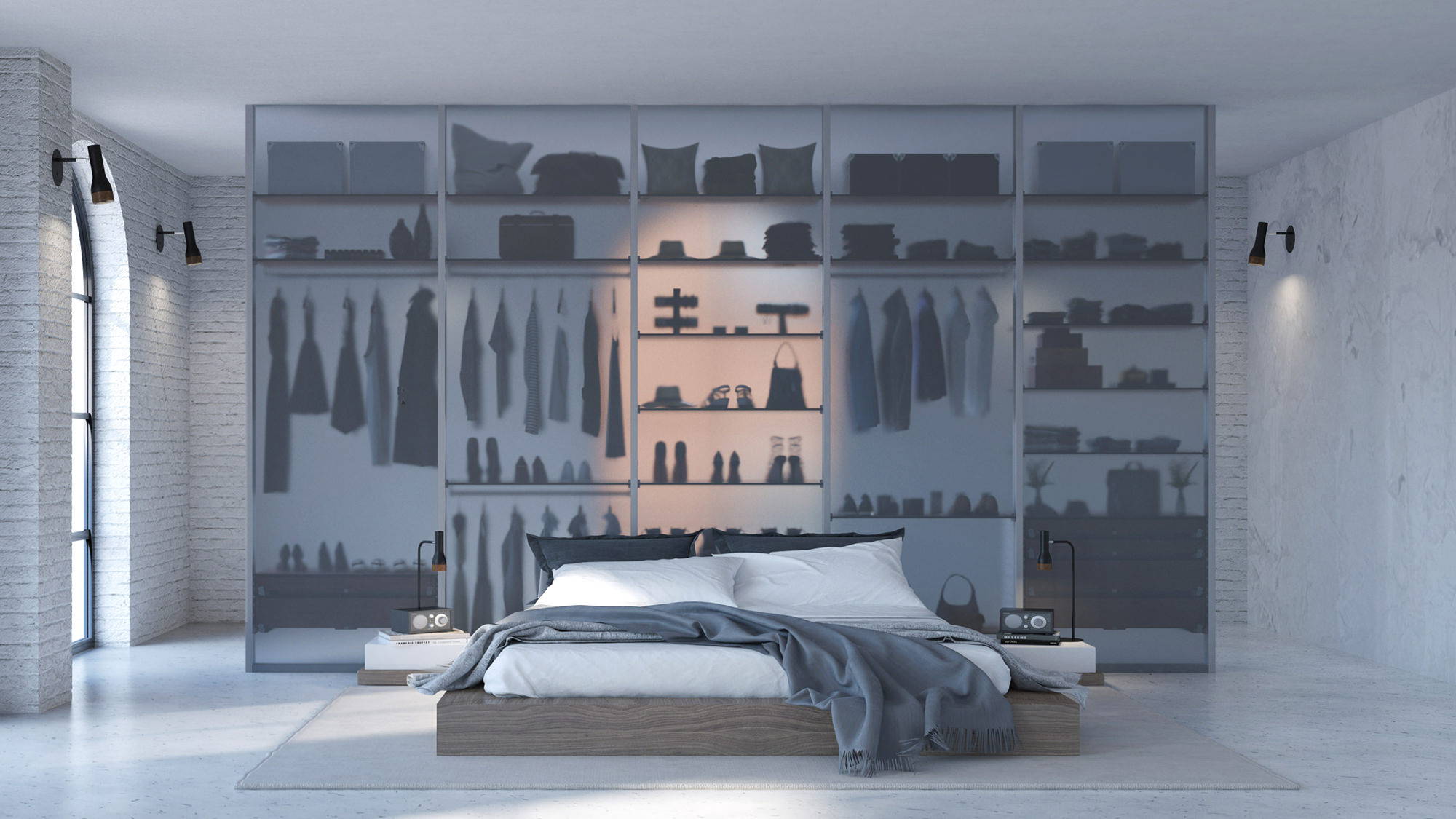 Dress Wall consists of an anodized aluminium base structure, which can be used free-standing between floor and solid ceiling surface, or that can be mounted against a wall.
Optional LED lighting is fully integrated along the entire vertical profile height. It's is an important visual and functional feature that gives quite accurate colour representation (4100K).
Modular arrangement technology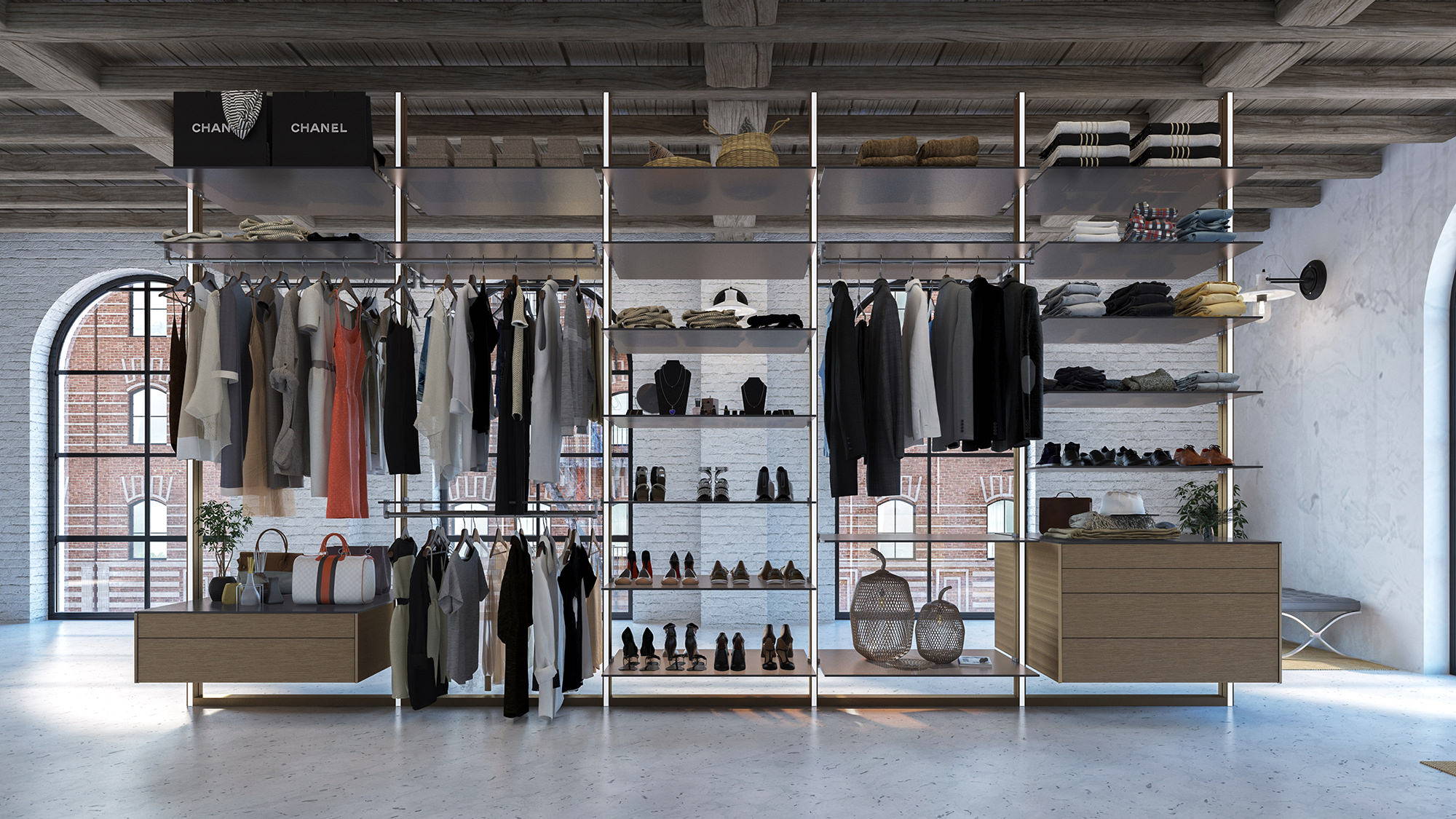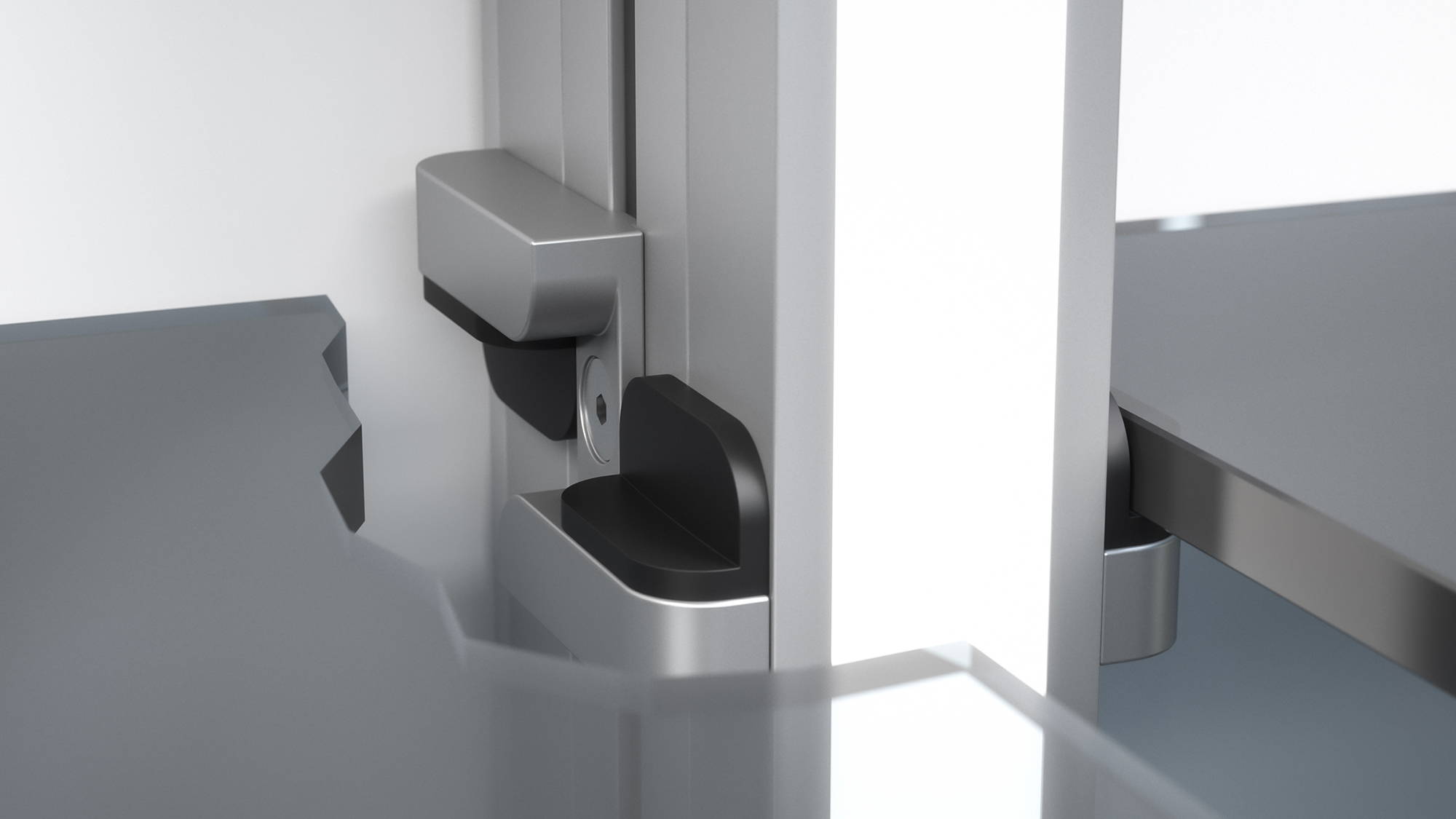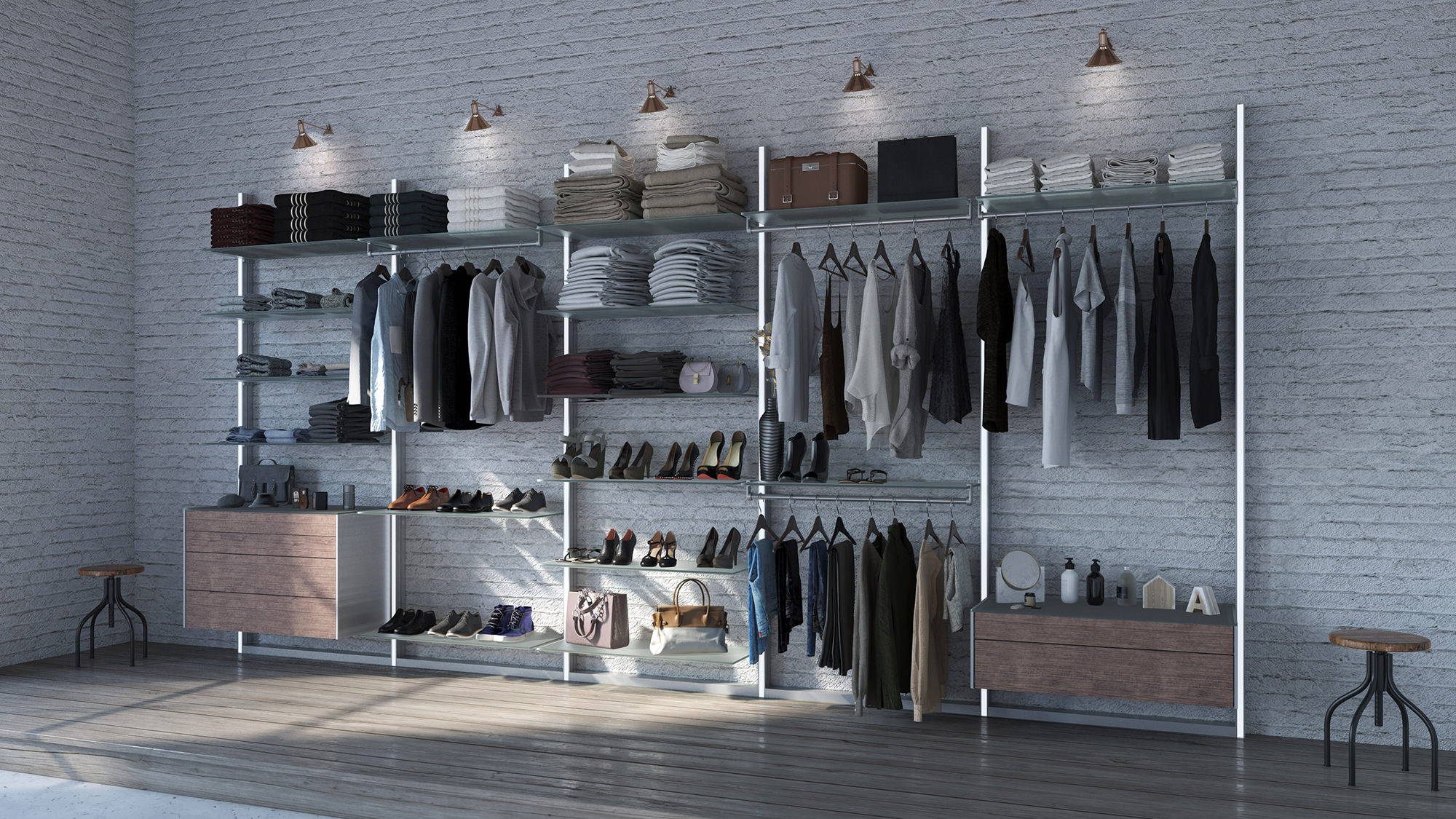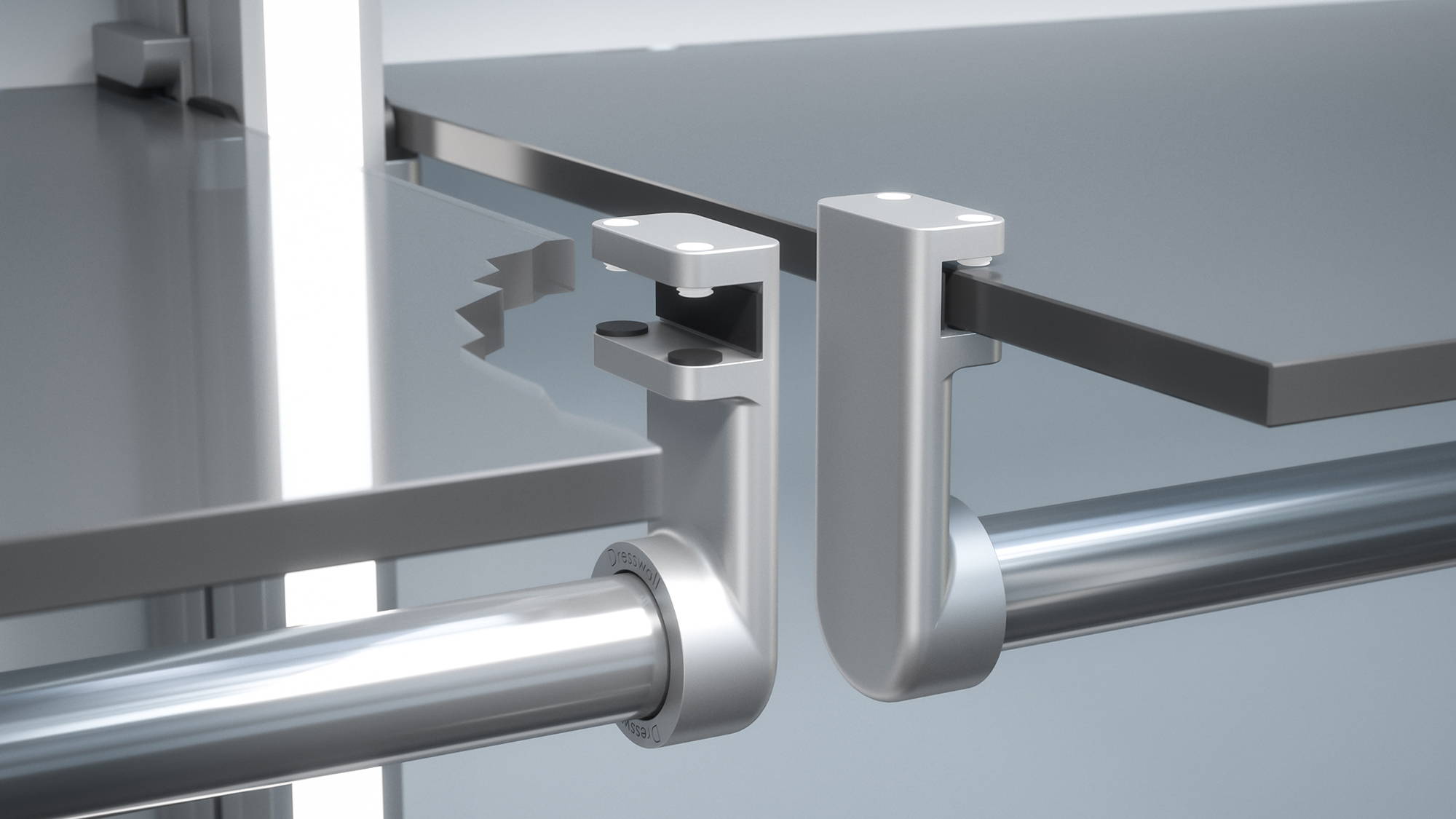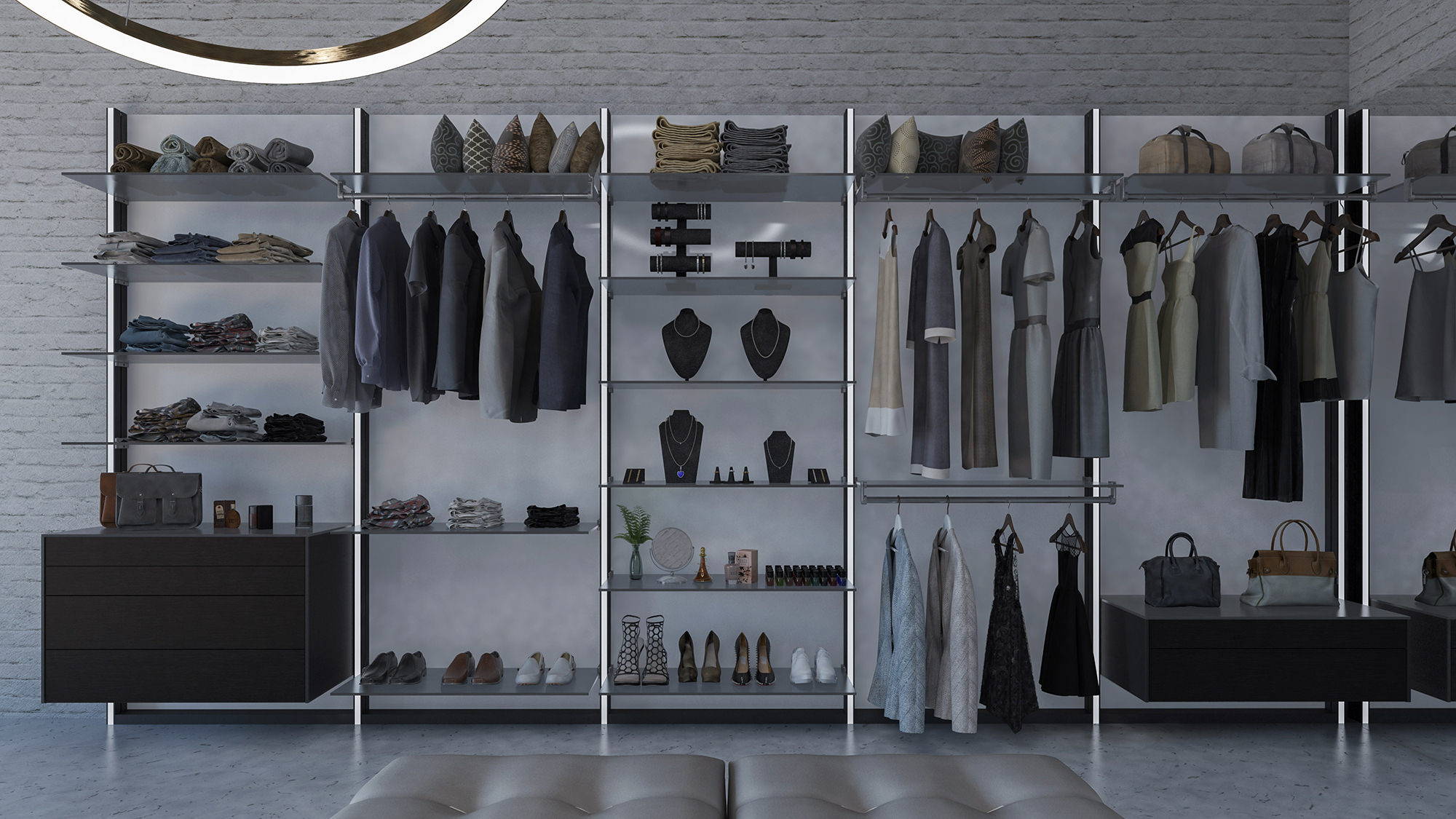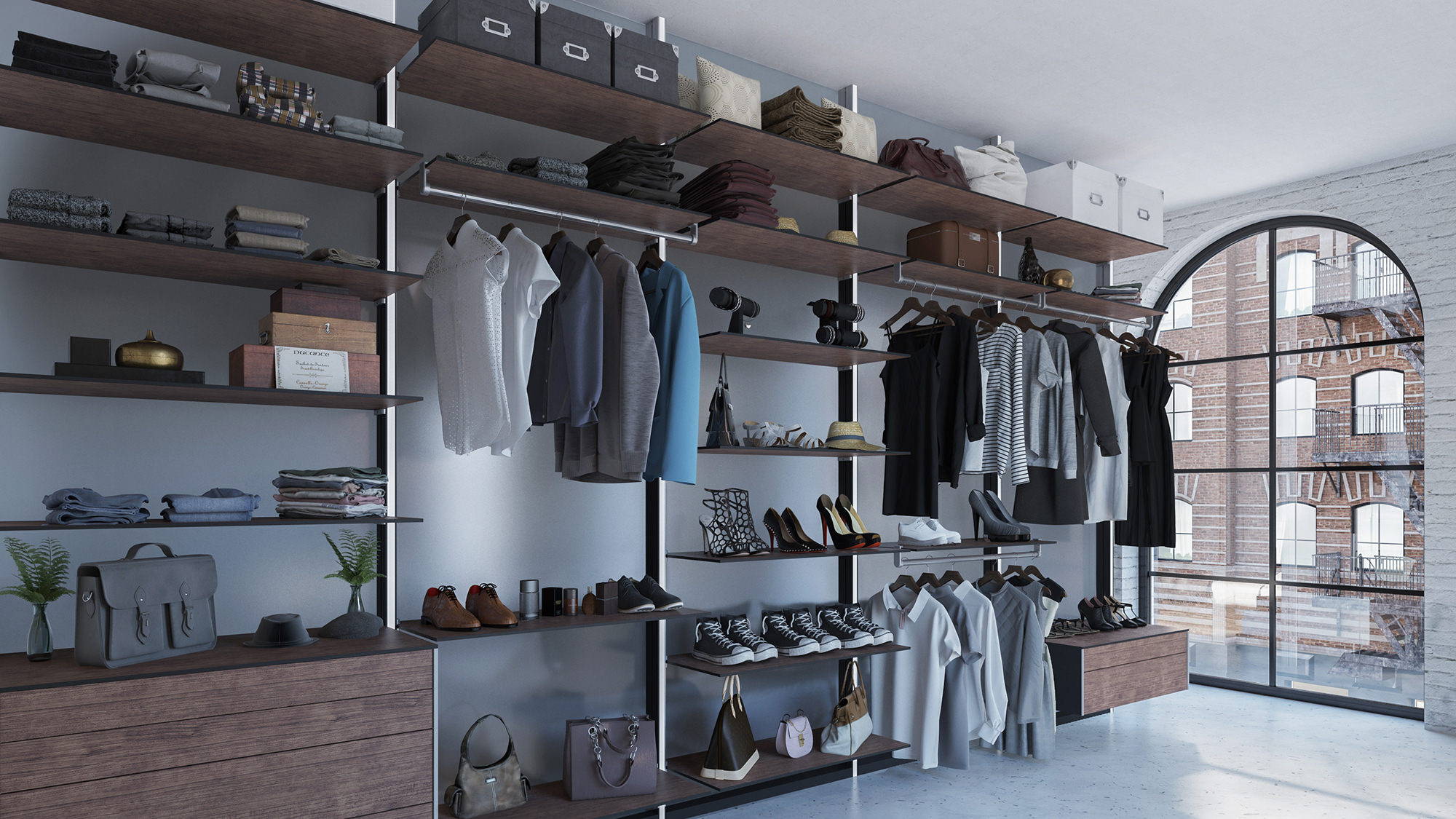 The vertical profiles feature fully adjustable stainless-steel shelf brackets and stackable drawer sideboards made from anodized aluminium. The shelves can be made from any type of solid material with thicknesses from 8 up to 14 mm. Suggested finishes such as tempered glass, wood, ... create numerous design possibilities.
The stackable drawers side structure is designed to fit TA'OR made-to-measure drawers, equipped with Blum hardware. The shelves, hangers and drawers can be arranged to satisfy anyone's storage needs. Even after installation, the arrangement remains easily adjustable due to modular locking technology.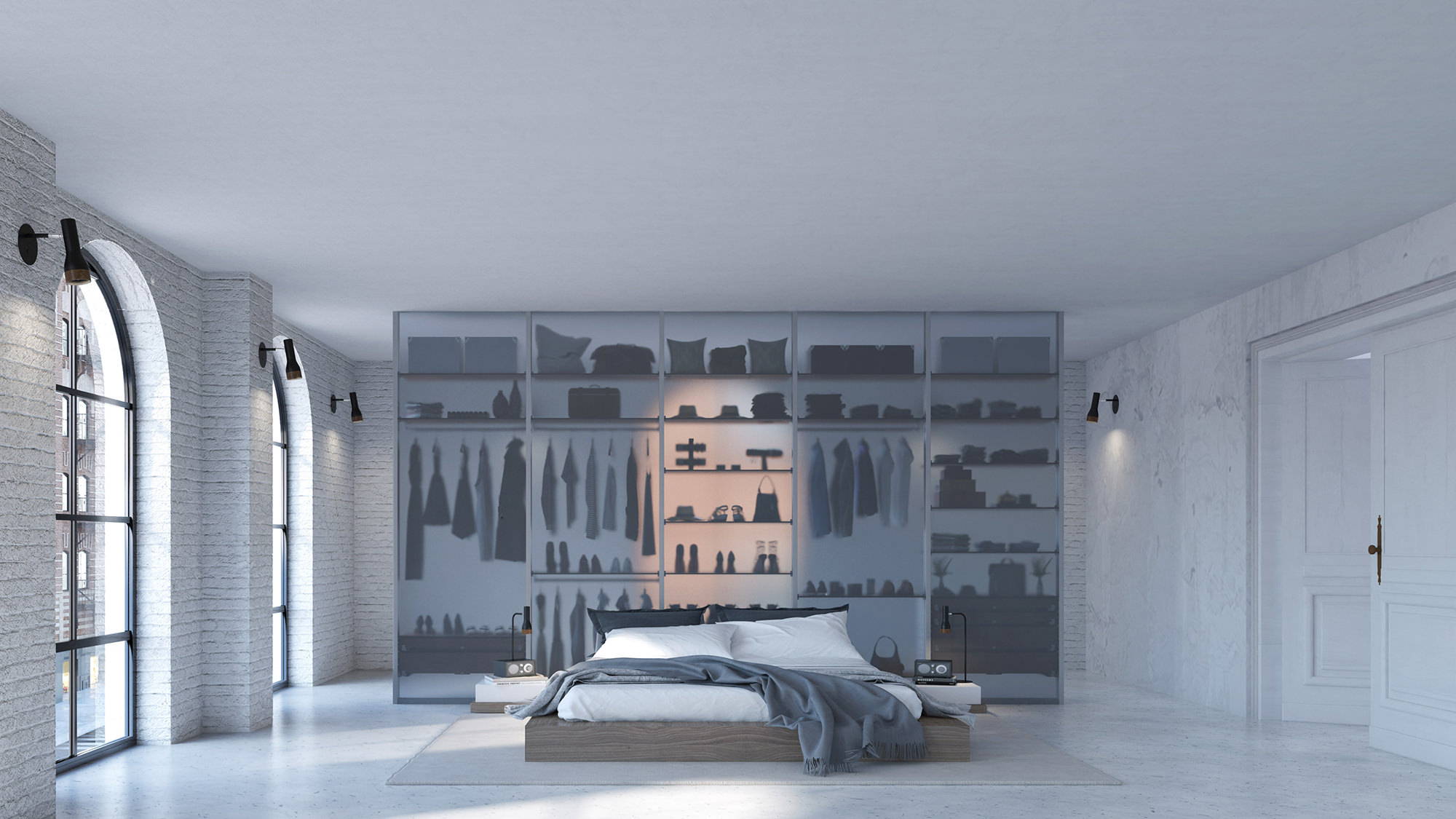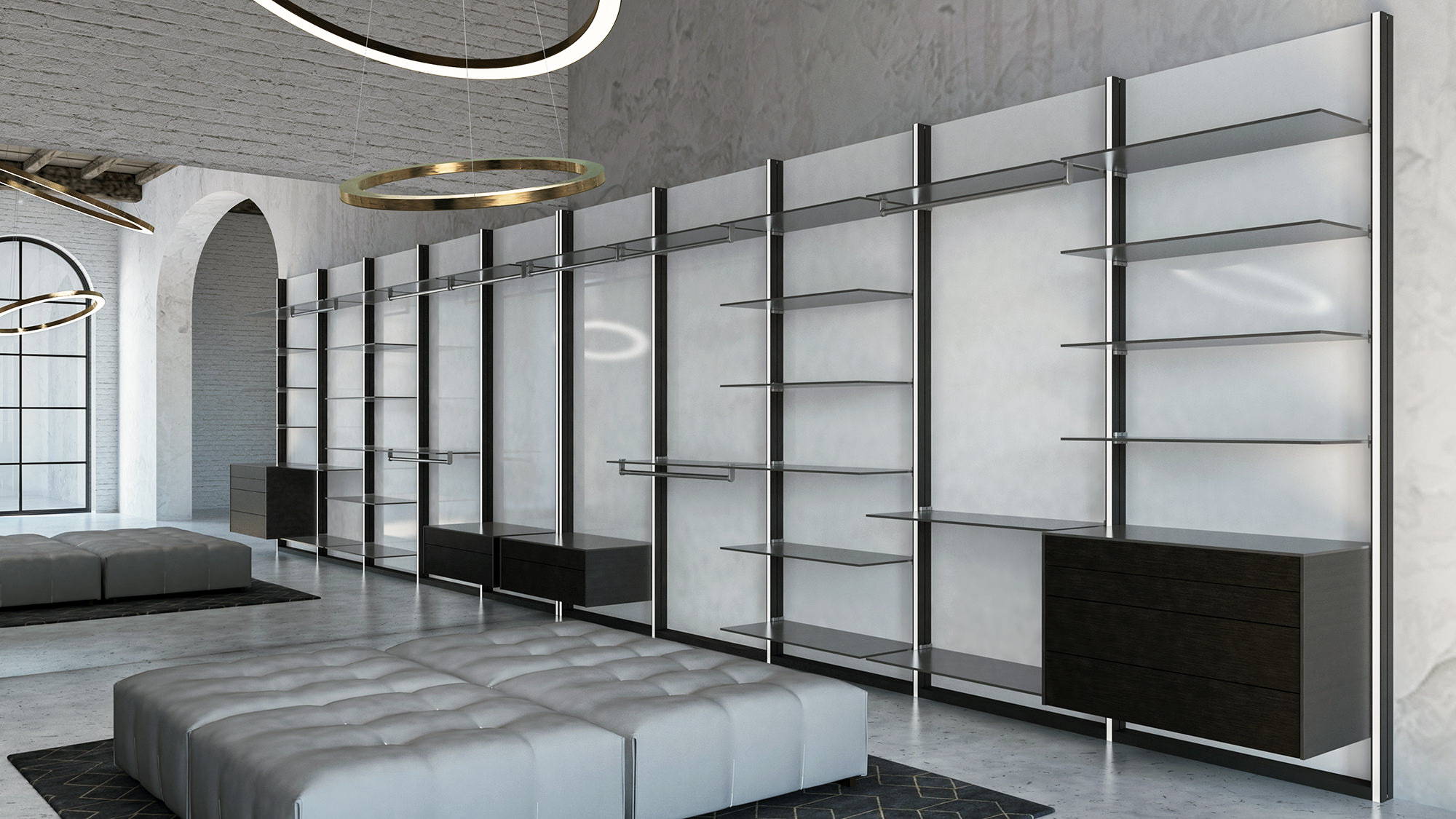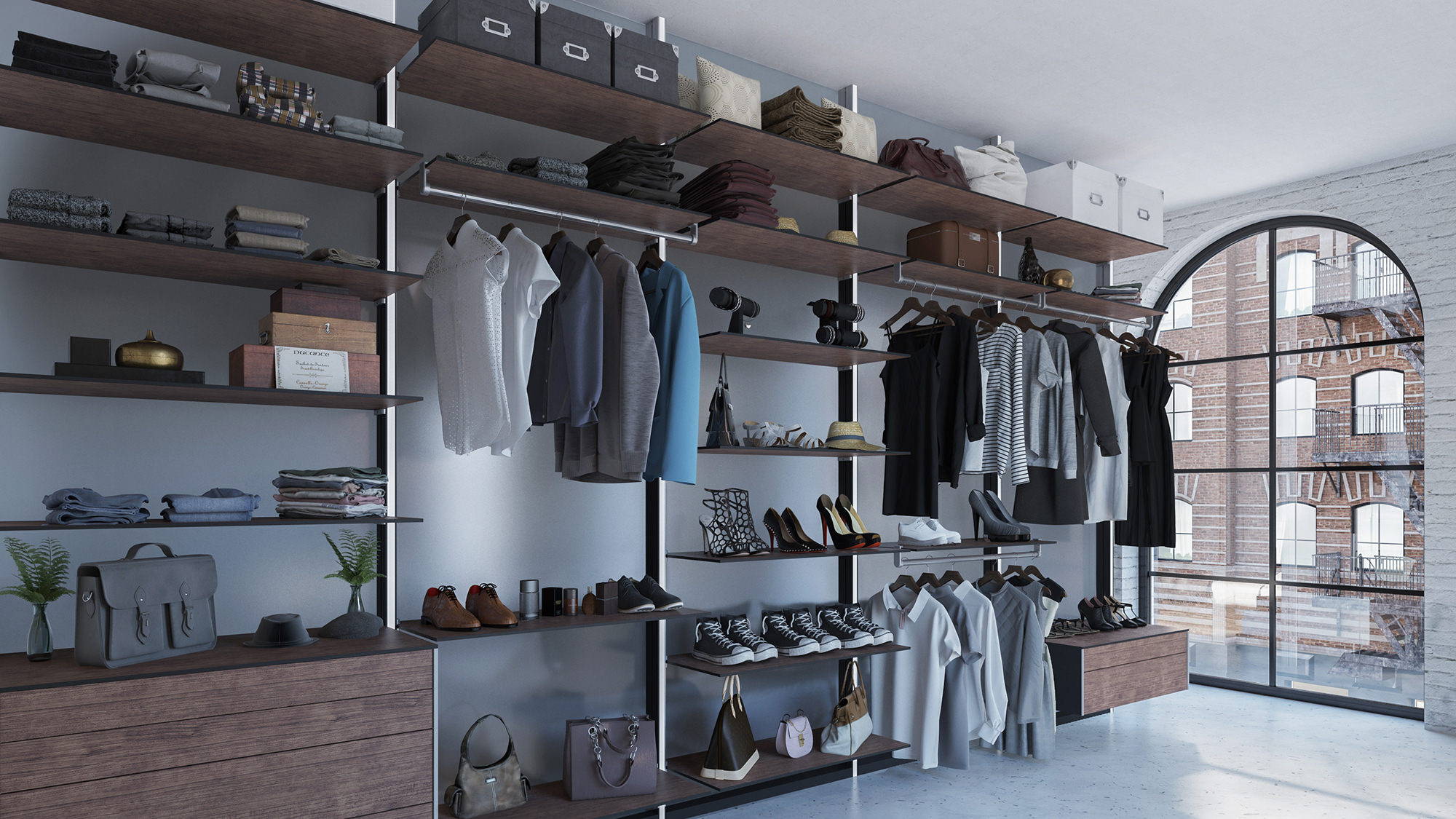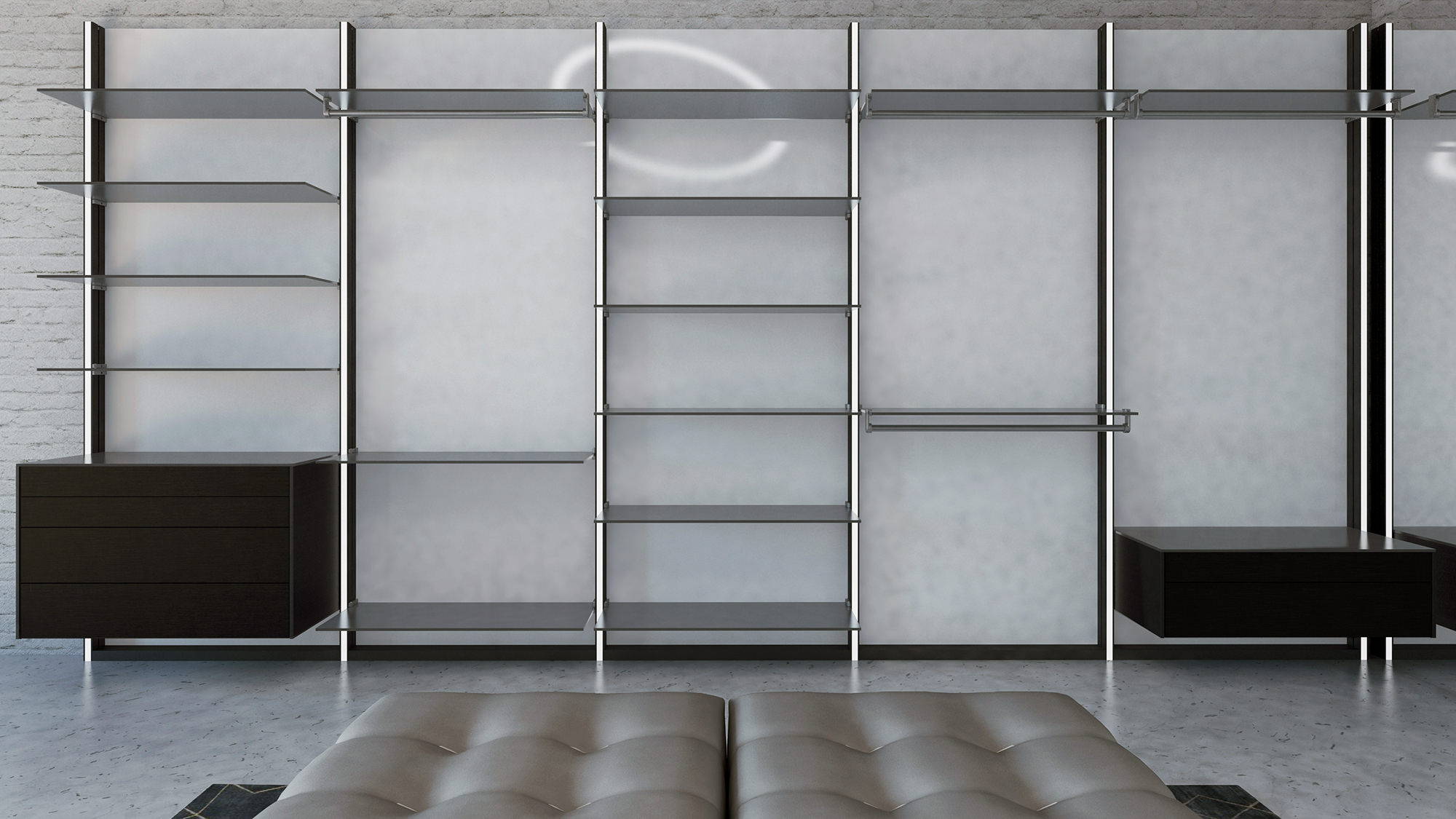 The backside of Dress Wall can be finished with glass in between the vertical profiles. A glass finishing sheet can either be used to finish off the wall surface when the profiles are mounted against the wall or glass can be used to create seperations when used in combination with the free standing setup.
These setups require an additional profile which is offered in the E-shop configurator!
Dress Wall can be fitted with elegant Ta'or wooden drawers. The stackable anodized aluminium side structure is designed to fit made-to-measure TA'OR drawers, equipped with Blum soft-close hardware.
The drawers are offered in a 100 mm and 200 mm high setup that can be mixed as desired. The width and depth is always made-to-measure within the minimum and maximum available dimensions.  
Ta'Or stands for 'The art of organising' and besides the beautifully crafted drawers, Ta'or also offers ingenious divider accessories, specifically designed for these drawers. These accessories are available for purchase directly on the Ta'Or website: www.taor.com