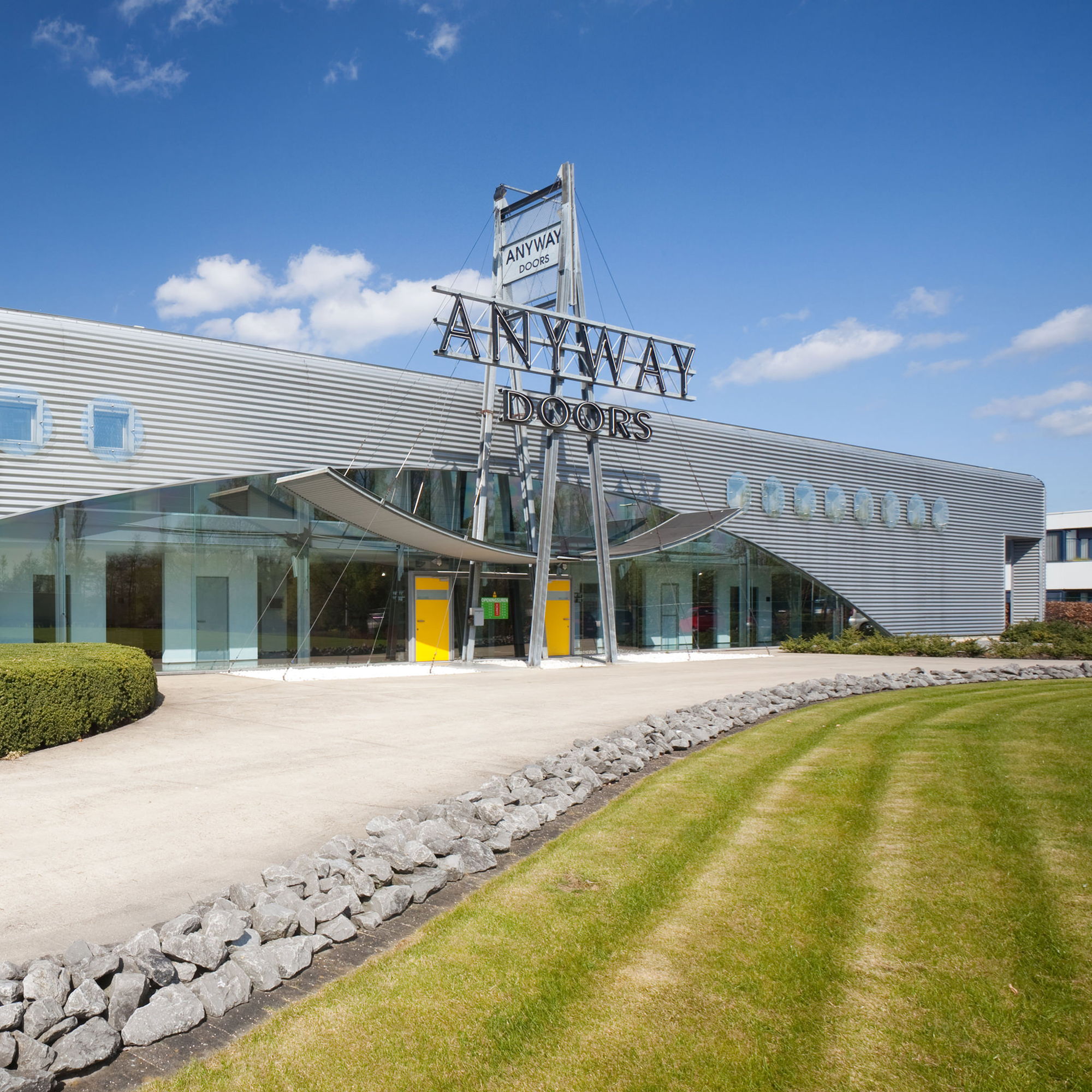 PortaPivot
Portapivot is a Belgian brand, created and engineered by the designers of ANYWAY doors. Anyway was founded in 1995 and specializes in high-end, made-to-measure interior doors and wardrobe products.
Various international design awards have put Anyway's products in the spotlight all over the world. A marketing dream come true, but for a manufacturer of custom-made and fully finished products, this created quite the challenge in regards to fulfilling these requests.
Portapivot is designed as our answer to these international requests and makes our popular Room Divider products and its patented hinge system accessible to every interior professional.
Portapivot offers its products as custom-made, self-assembly kits, designed for interior professionals, door installers and high-end carpenters with international shipping by Fedex.
Feel free to contact us with any questions at info@portapivot.com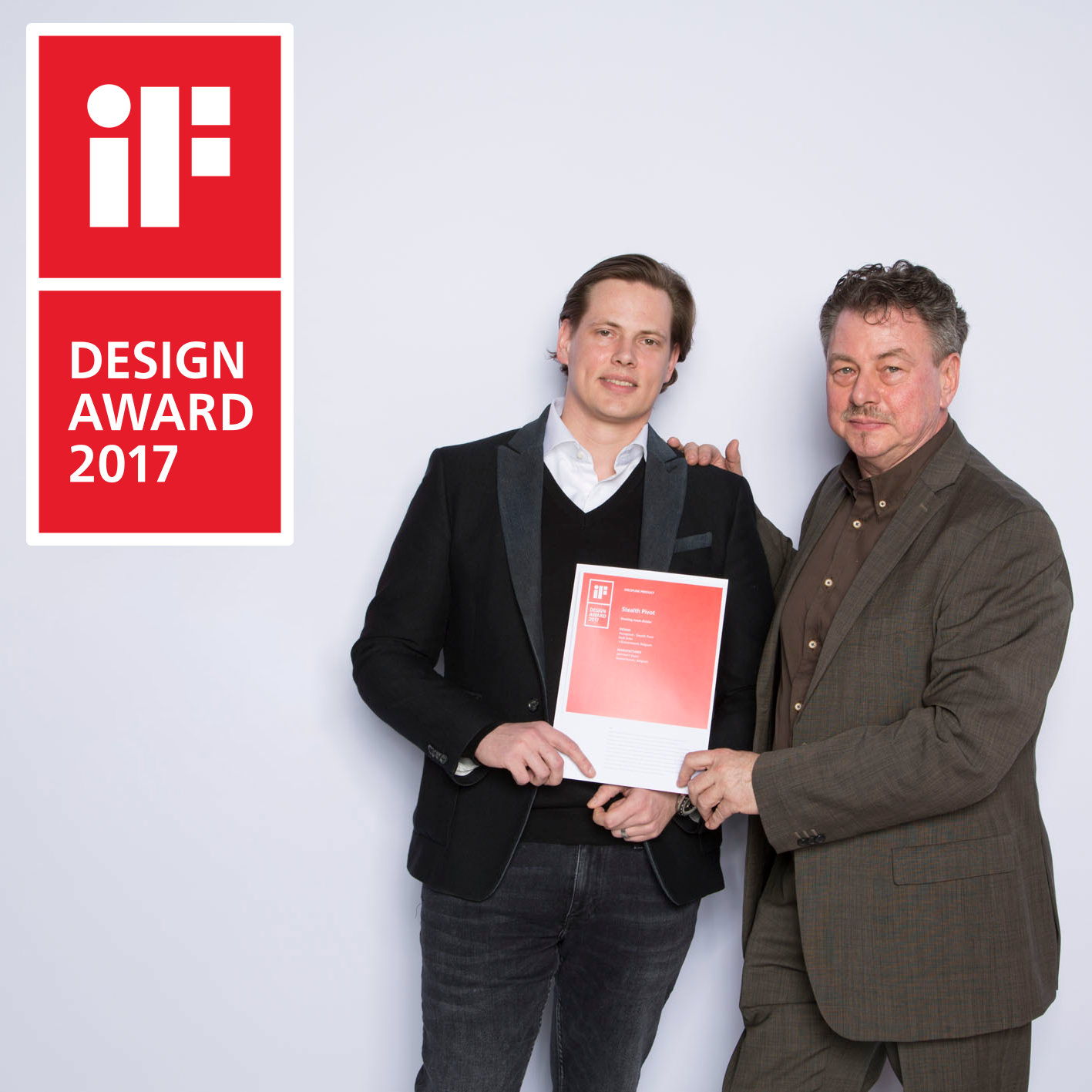 Modern production philosophy
We believe in a production philosophy where we combine the strength of our technology and designs with craftsmanship from around the world. With this futureproof business model, we offer high-tech products which empower our design capabilities, and meanwhile support local suppliers & craftsmen by letting them assemble & install the finished products.
We encourage our clients to source the finishing materials such as glass, Hi-Macs, Corian, plexiglass, HPL, MDF, ceramic plates... at local partners and therefore support the local economy!
Any professional who is capable of assembling kitchens, closets or doors can order, assemble and install our products. We designed Portapivot with special attention to straightforward assembly and installation. All the necessary assembly and installation hardware are included in our made-to-measure kits.
Stealth Pivot, Portapivot and Slideways self-assembly products can only be ordered through our B2B E-Shop, with worldwide shipping & delivery by Fedex.
You can register your business here to get acces to pricing on our E-shop pages.
We sell our products to a wide range of professional users: door installers, carpenters, interior or exterior construction related businesses, kitchen installers, window installers, manufacturers, hardware resellers,…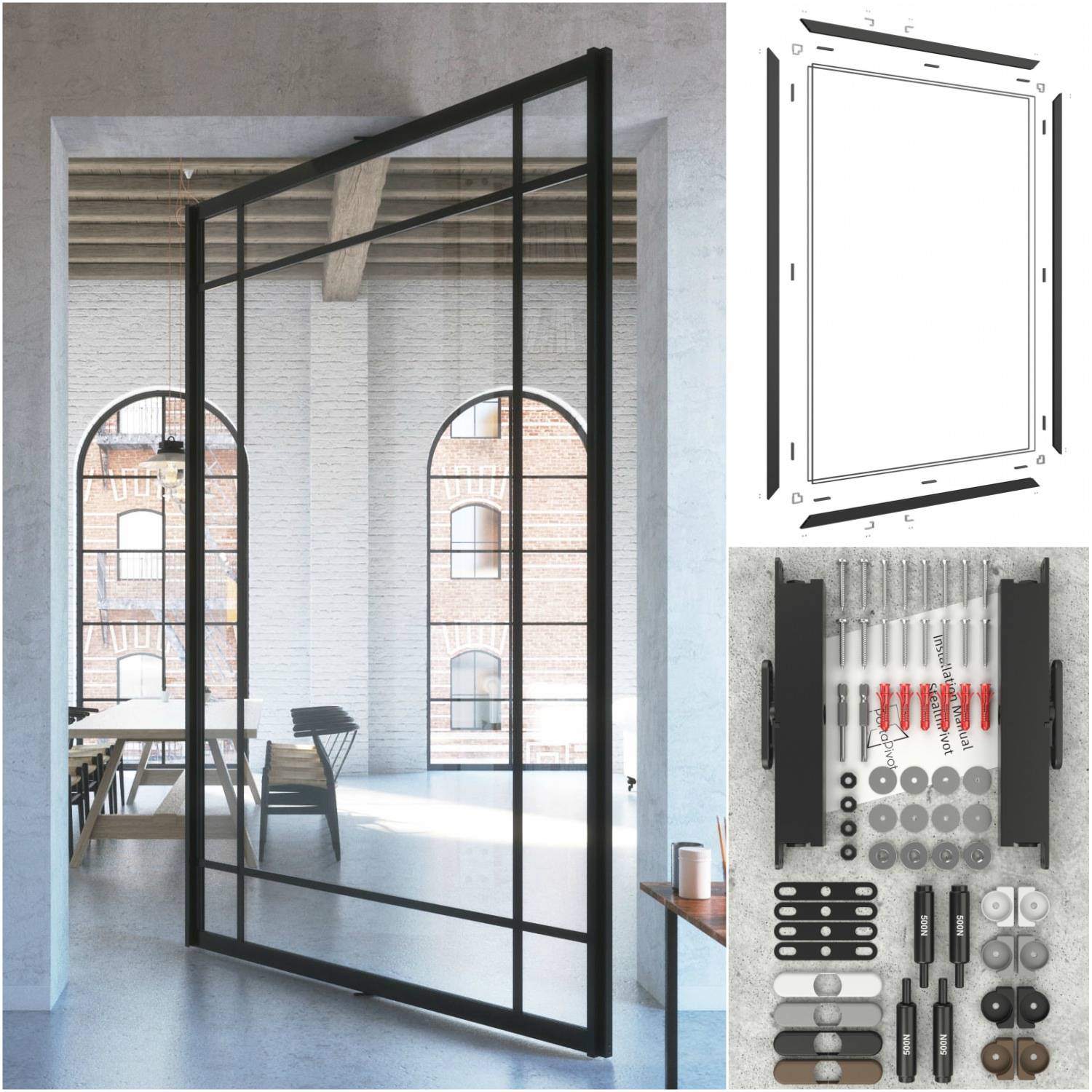 Custom-made self-assembly kits
Portapivot offers all it's made-to-measure products in self-assembly kits.
Portapivot custom-builds the aluminium profiles to your coordinated measurements and ships them with the appropriate hardware accessories, such as pivot hinges, sliding door rails, door grips and all the necessary assembly and installation accessories.
You can assemble & customize our systems as desired by your client, with finishing materials such as glass, HPL, veneer, solid surface materials, MDF, wood, ceramics,… all purchased at your preferred local supplier.
After we processed your order, we send out the appropriate specifications for the finishing materials such as advised materials & exact dimensions, so you can purchase these at your local partner.
Supporting local craftsmanship
Product design backed by more than 20 years of experience
Easy assembly & installation due to B2C experience
High-tech door hardware
Unlimited decorative finishing possibilities
Made-to-measure door kits
Worldwide shipping
Awards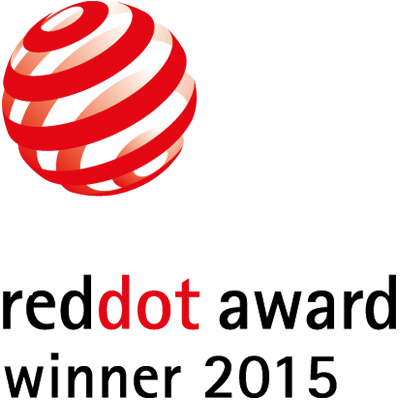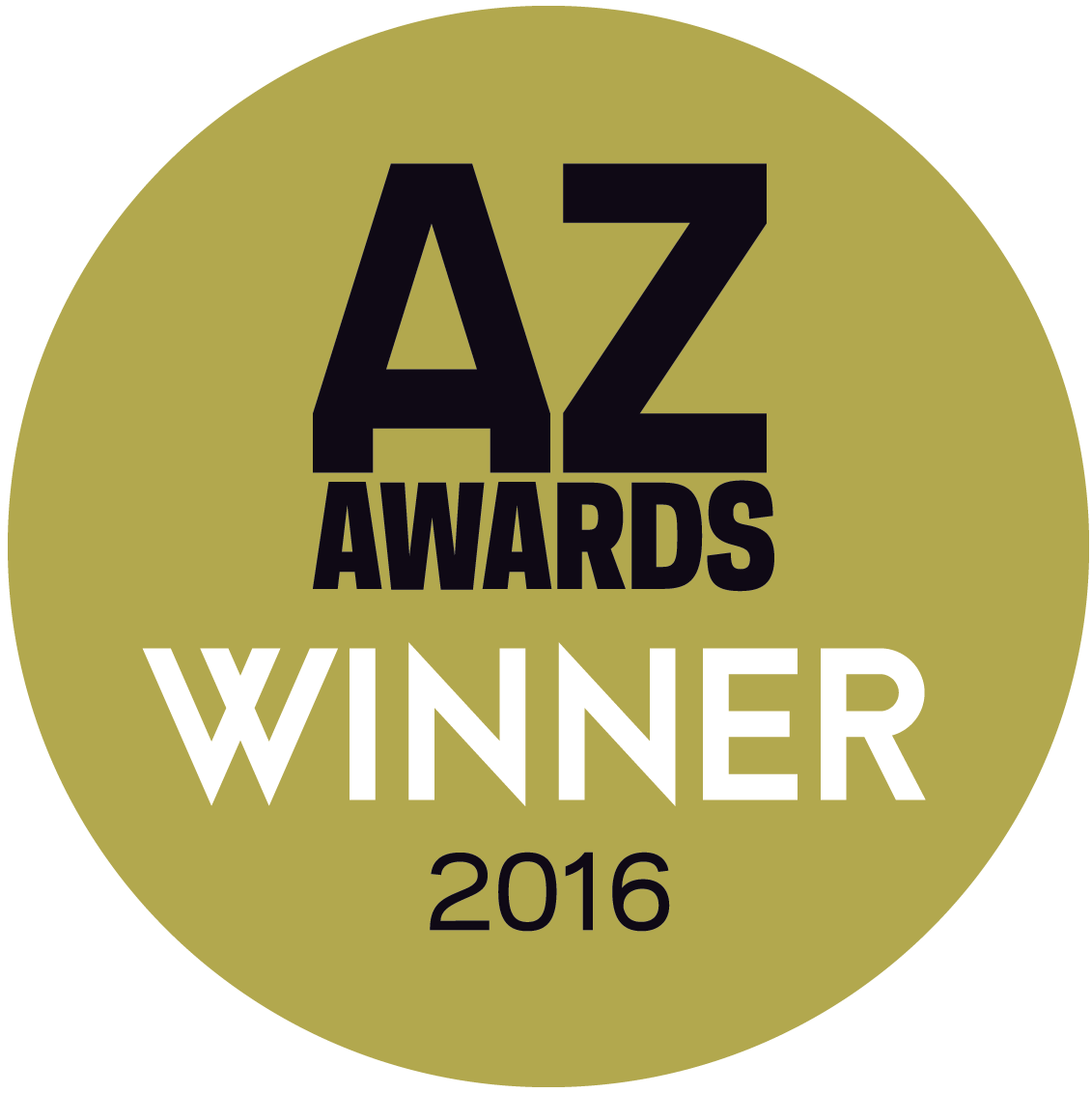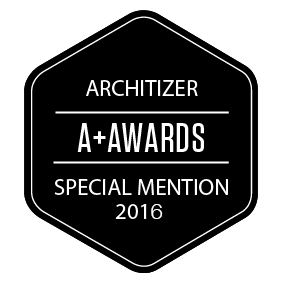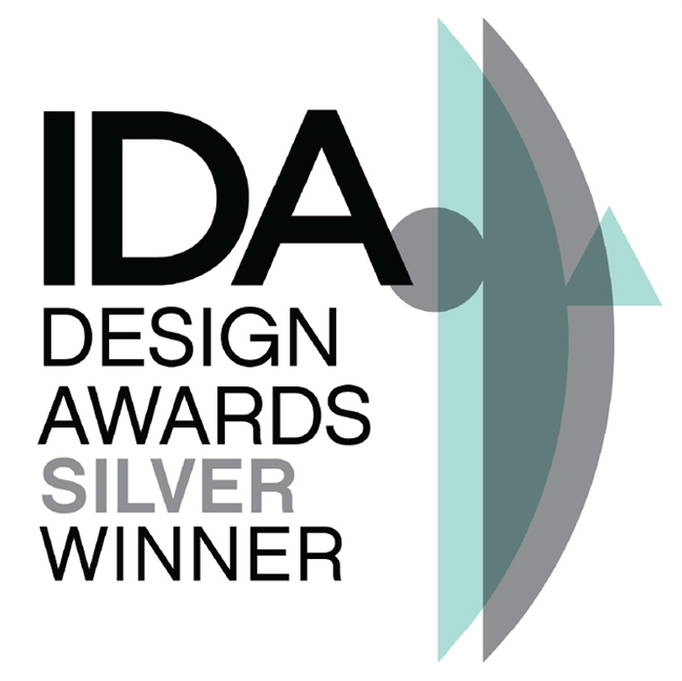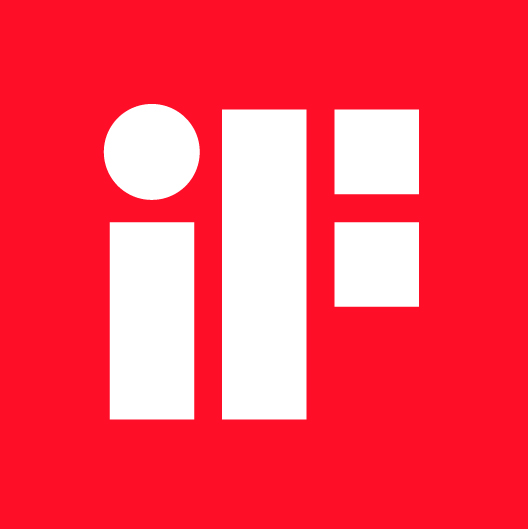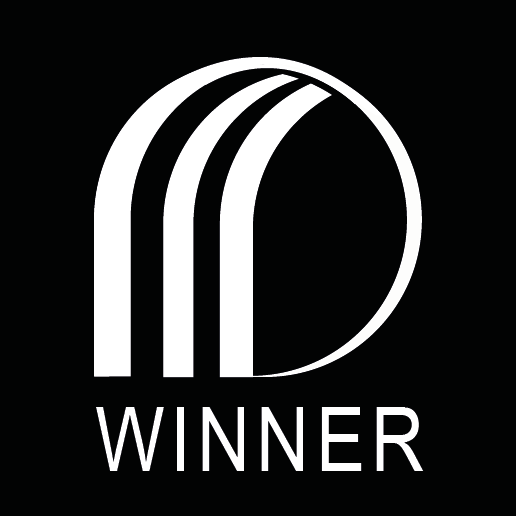 Both ANYWAYdoors & Portapivot received multiple international design awards for its "pivoting room dividers", equipped with Stealth Pivot XL hinges.
Stealth Pivot is patented technology.
Meet the creative minds behind Portapivot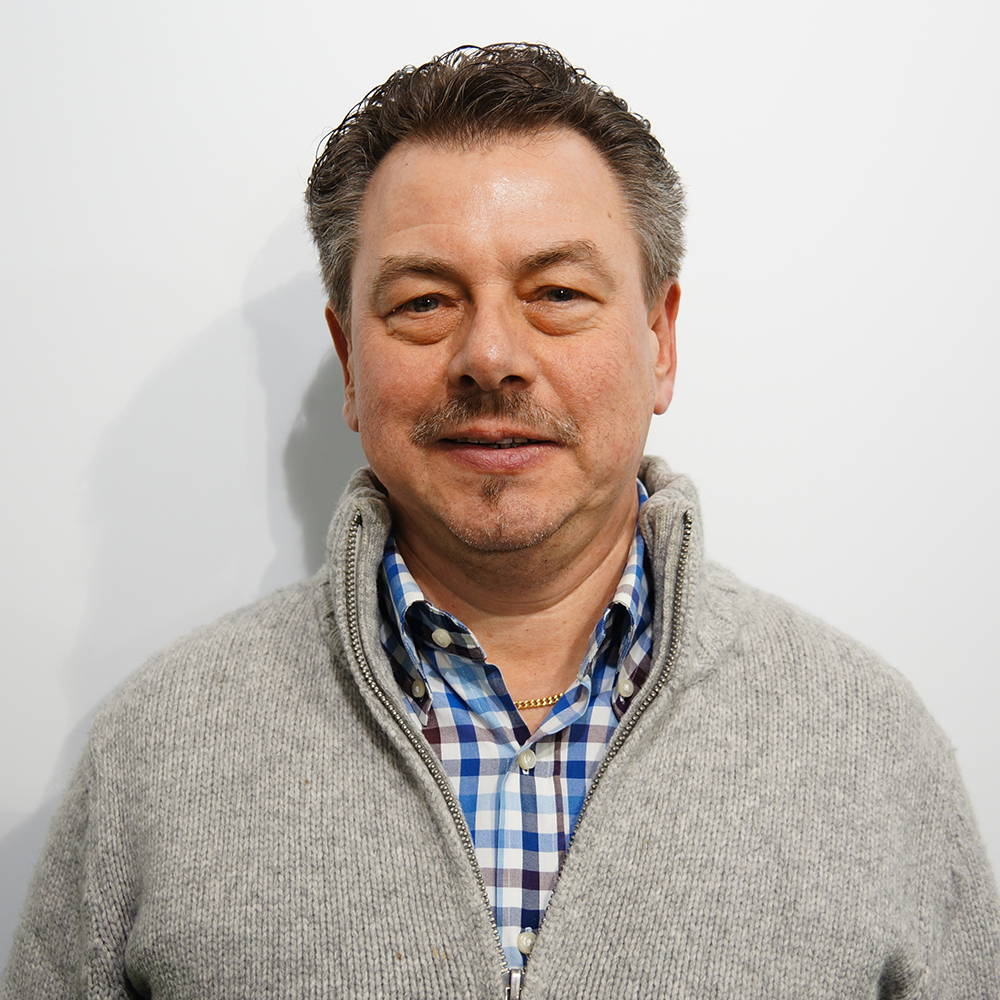 Bio:
Rudi Dries (1960) is product designer/engineer as well as founder and CEO of both Anyway Doors and Portapivot.
As his motto 'design follows function' shows, he is more product engineer than designer. The proof: a number of international patents but not one model registration in his name.
The concepts he develops are first functionally inspired and secondly aesthetically designed. Rudi Dries finds inspiration in the evolution of architecture, materials, installation & maintenance analysis, but always with the initial philosophy of his company in mind, of creating a highly modular door concept with a contemporary design, look and feel.
It has been his mission to hide all fixing and technical parts from view, creating designs that look deceptively simple. The result is a minimalist product, revealing only smooth elements and surfaces, even when the doors are open.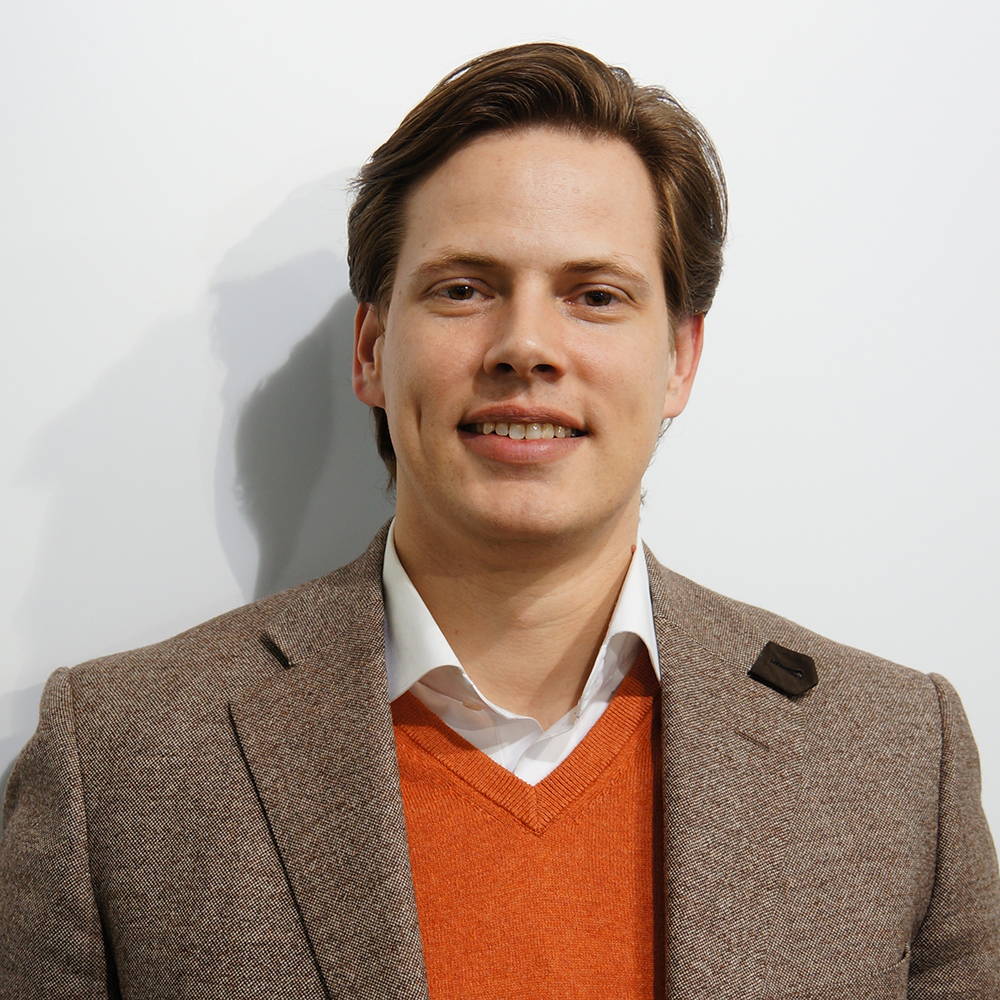 Bio:
Koen Dries (1982) joined Anyway Doors in 2004 and initially started his carreer in sales.
Around 2008 he started working on online presence and the associated marketing. Social media channels such as Facebook, Pinterest & Instagram created global awareness for our products.
Both father and son saw the huge potential of the popular 'pivoting room divider' products & accompanied innovative hinge system they designed, that expands far beyond the Benelux area they target with their B2C company Anyway Doors. They received daily requests for the pivot doors from all over the world, which triggered the creation of Portapivot in 2016.
Fast forward to August 2017 and Portapivot's E-shop is now up and running. The made-to-measure production facility for the aluminium profiles and kit composition are also a Belgian owned family enterprise.