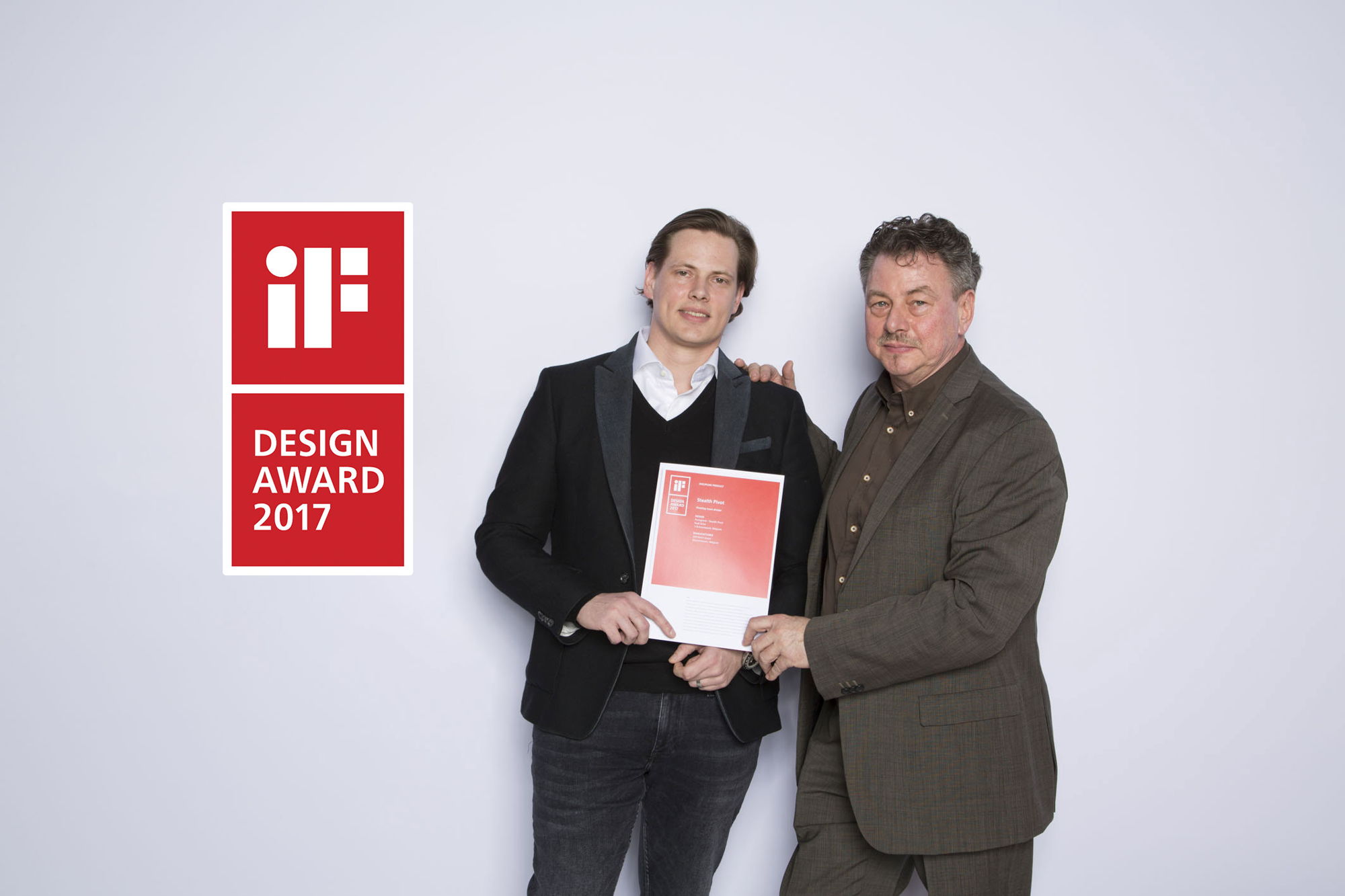 PORTAPIVOT receives a prestigious iF DESIGN AWARD for its pivoting room divider
Stealth pivot is a compact and innovative pivoting hinge, that can be fitted inside virtually any door leaf. The pivot hinge features a high-tech com
fort closure that works in all swing directions even up to 360°. When fitted, the hinge remains invisible, hence the name "Stealth Pivot".
The jury from the iF Awards, held in Germany noticed it's excellence and awarded Portapivot a 2017 Design Award for its "6530" glass and aluminium pivot door system equipped with Stealth Pivot XL pivoting hinges.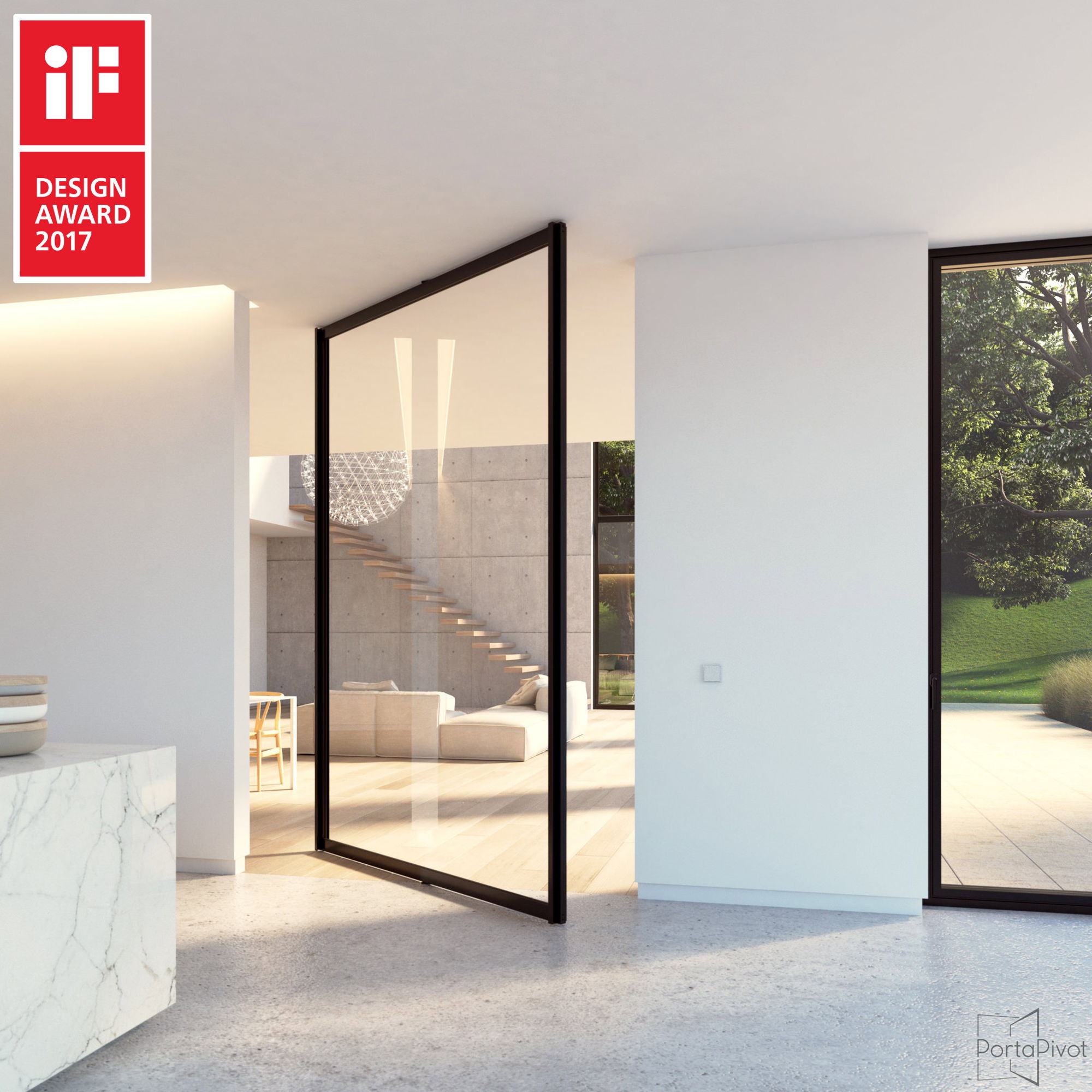 This particular pivoting door is made with a minimal aluminium frame (65 mm x 30 mm), available in 3 anodised colours: silver, black and bronze. The frame can be equipped with 6 or 8 mm thick tempered safety glass of your choice.
The frame is equipped with a "Stealth Pivot" pivoting hinge, specifically designed to be mounted on top of a finished floor and underneath a solid or reinforced ceiling surface, without the need for any built-in fixtures.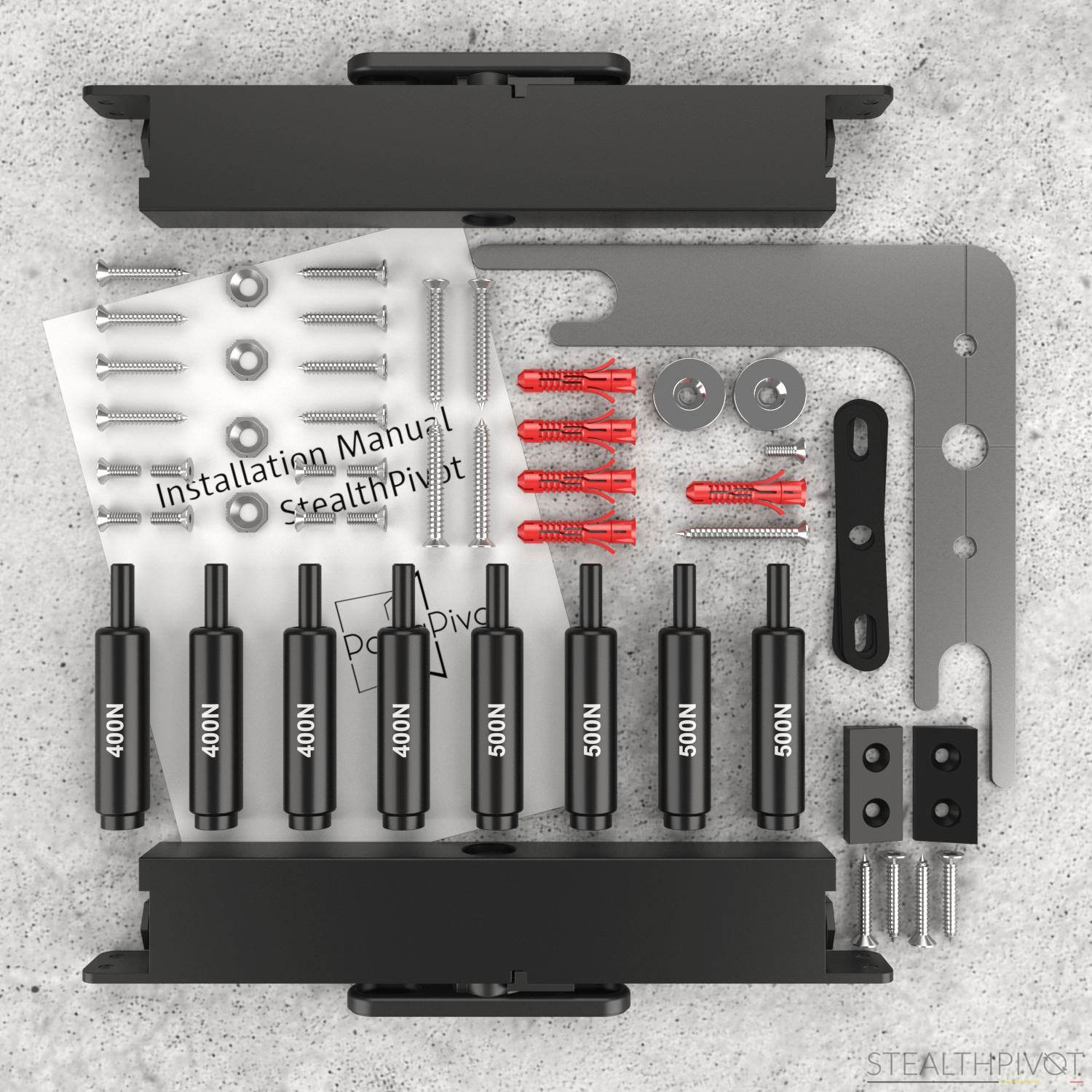 Compact pivot hinge design without built-in parts
The pivot hinge is mounted straight on top of the finished floor and solid or reinforced ceiling surface, without the need for any built-in fixtures. The minimal anchoring (2 bolts +-4.5cm deep) allows for easy installation on any type of surface.
During development, a great deal of attention went into ease of installation, to ensure that the resulting pivot system could be used in both new and existing homes, regardless the construction.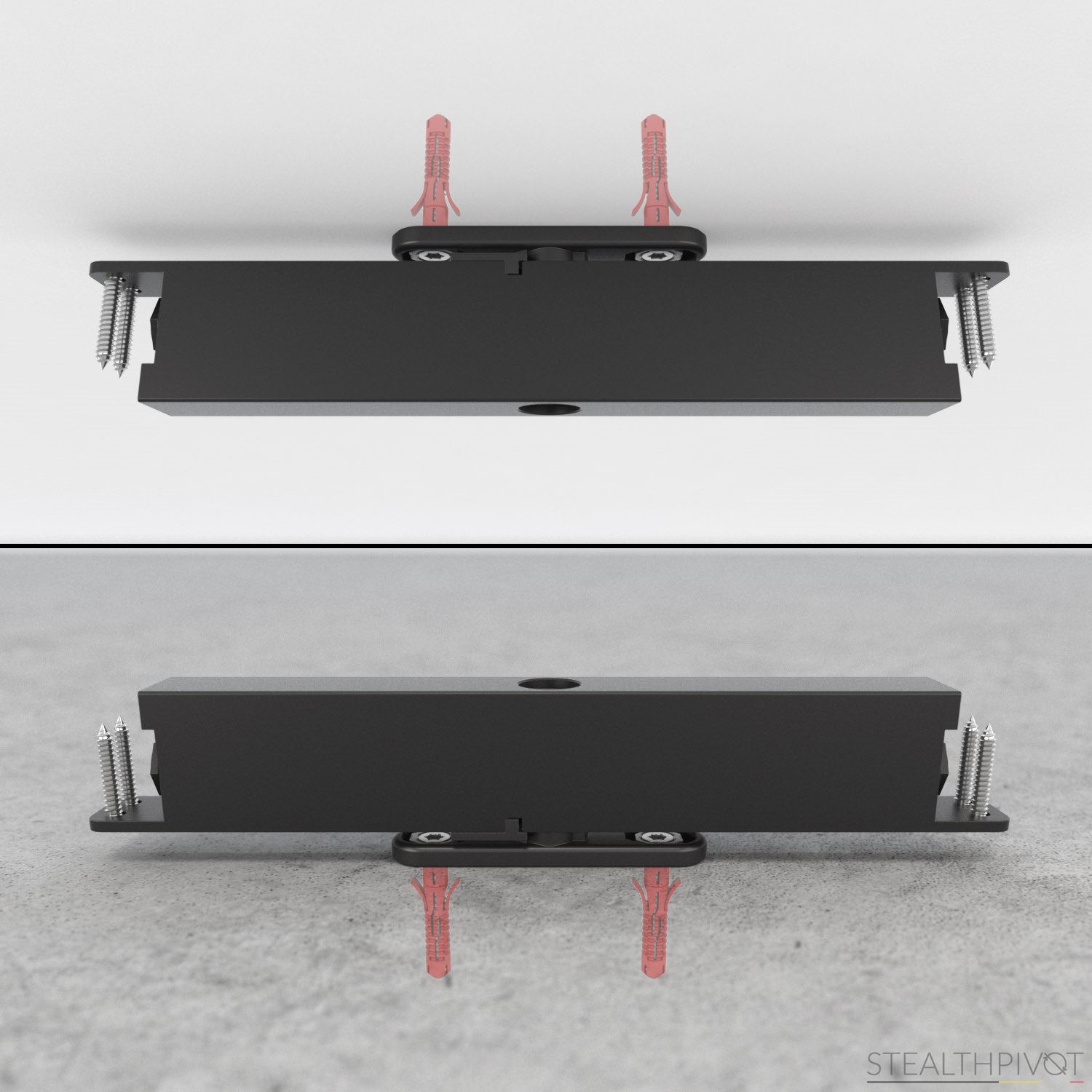 Offset or central axis pivoting doors
Stealth Pivot "XL" is designed for large pivot doors up to 150kg. The axis can be positioned at either 1/3 or in the centre, with a configurable swing operation of 90°, 180° or 360° like a carrousel.
The closing force is fully adaptable with 2 sets of gas springs, rated at a force of 400N and 500N. The gas springs can easily be exchanged to finetune the closing force of the hinge as necessary.
PORTAPIVOT's highlights:
Made-to-measure

International B2B E-shop platform

Straightforward assembly and installation

Unlimited decorative finishing possibilities

Product design backed by more than 20 years of experience

Portapivot is a Belgian brand, created and engineered by the designers of ANYWAY doors. Anyway was founded in 1995 and specializes in modern made-to-measure interior doors, focused exclusively on the local market in Belgium, The Netherlands and Luxemburg.
Various international awards have put Anyway's products in the spotlight all over the world. A marketing dream come true, but for a manufacturer of custom-made, high-end products, this created quite the challenge in regards to fulfilling the endless stream of international requests from architects, interior craftsmen and consumers.
Portapivot is designed as our answer to these international requests and make's our popular Room Divider products and its patented hinge system accessible to interior professionals all around the world.
Portapivot offers its product line as a custom-made, self-assembly kit, designed for interior professionals and carpenters with international shipping by Fedex. All our products are sold exclusively through a B2B E-shop which will be launched on August 1th 2017.
We believe in a production philosophy where we combine the strength of our technology and designs with craftsmanship from around the world. With this futureproof business model, we offer high-tech products which empower our design capabilities, and meanwhile support local suppliers & craftsmen by letting them assemble the finished products.